Renault principal Cyril Abiteboul made light of the controversy surrounding Fernando Alonso's role in the Young Driver Test.
Alonso has been getting as much time behind the wheel as possible as he prepares for his 2021 return with Renault, then to be known as Alpine.
His testing programme has included a 100-km filming day in Barcelona, driving Renault's current car, as well as four days of testing in the R.S.18.
But Renault's decision to field Alonso in the post-season test in Abu Dhabi, traditionally reserved for rookies, was met with criticism.
However, referencing Racing Point's controversial RP20 which caused a stir at the start of the season, Abiteboul made light of the Alonso situation, saying Renault are keeping the sport alive by ending the season with controversy.
But, on a more serious note, he stressed that Alonso taking part in the Young Driver Test is simply a "human thing".
"I appreciate that there's been lots of buzz around that," Abiteboul told reporters ahead of the season-ending Abu Dhabi Grand Prix.
"We started the year with some controversy, we finish the year with another type of controversy, but it's good, it keeps the sport alive also.
"It's very much a human thing that we're doing for Fernando, when Fernando decided to come back to F1, he has been very clear that he wanted to have as much mileage as possible under his belt before next year.
"The regulations put a clear limit into that. So we've done quite a lot, four days, with the two-year-old car. And also, we thought it would be a nice thing to be able to do that with a current car. And we asked frankly and FIA has approved it, as simple as that.
"It will be an opportunity for him to see the evolution in two years. Because a two-year-old car, with also a detuned engine, with demo tyres that are not really representative, is good. But that would be much more representative of what to expect next year.
"The car will be changing more than people tend to report for next year, with a small change to the aerodynamics, which is something that we can't test next week. So that would be the same for everyone.
"For the rest it's about him getting into the team, understanding our process, our procedures, steering wheels, and also getting familiar with this engineers.
"I understand that the dynamic is already very, very good [and] very, very strong, [so] we want to have as much as possible a good start next year, bearing in mind that we have only three days of winter testing."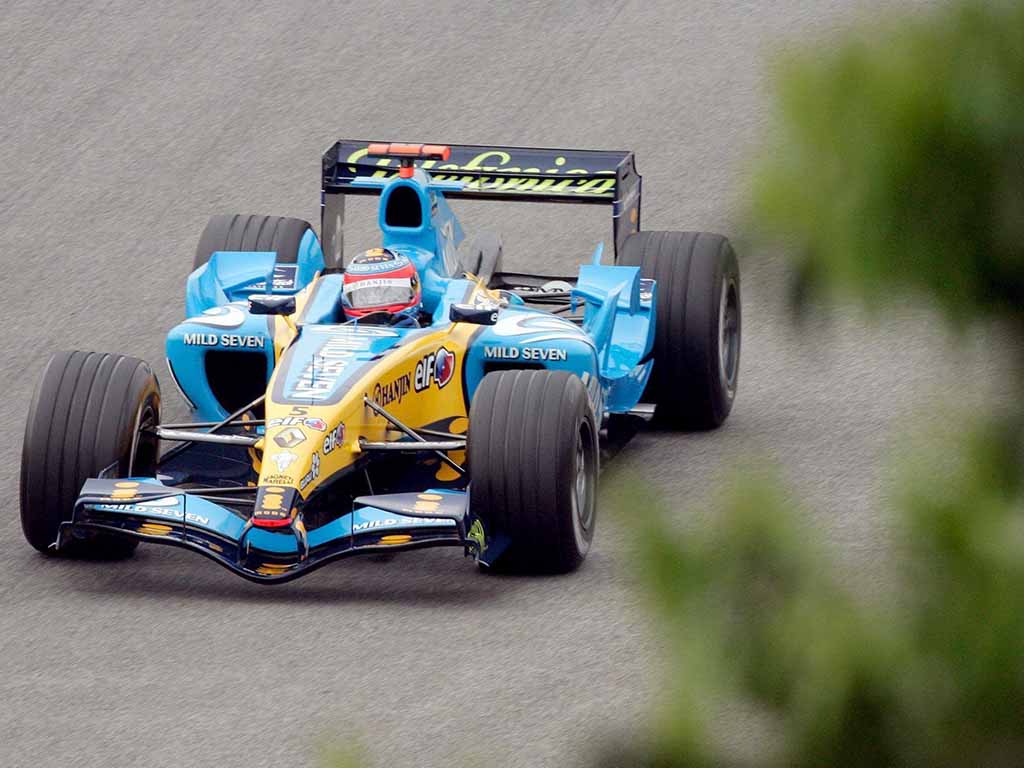 Get your hands on the official Renault 2020 collection via the Formula 1 store 
Abiteboul is excited to welcome Alonso back to the team for a third spell, the Spaniard having won both World Championships with Renault in 2005 and 2006.
And it's that experience which Abiteboul wants to tap in to as Renault look to hit the ground running in 2022 under the new regulations.
"I would connect the driver line-up to the team situation. And there's no point having a driver line-up that is inappropriate for where you stand as a team," Abiteboul explained.
"As far Renault is concerned, we feel extremely comfortable with our line-up next year given, the situation of the team, what it needs to achieve, the mix of experience with Fernando, his desire to come back and his ability to plan ahead.
"Fernando knows that the only way to win is to plan in advance, and to build in advance. And 2021 being a particular year where we need to balance our effort between '21 and '22.
"We have, together with Fernando, an eye on '22. And he understands that, and he will be completely part of that process and of that journey."
Get your hands on the official Renault 2020 collection via the Formula 1 store