Does Fernando Alonso really need third F1 title to exit F1 on high?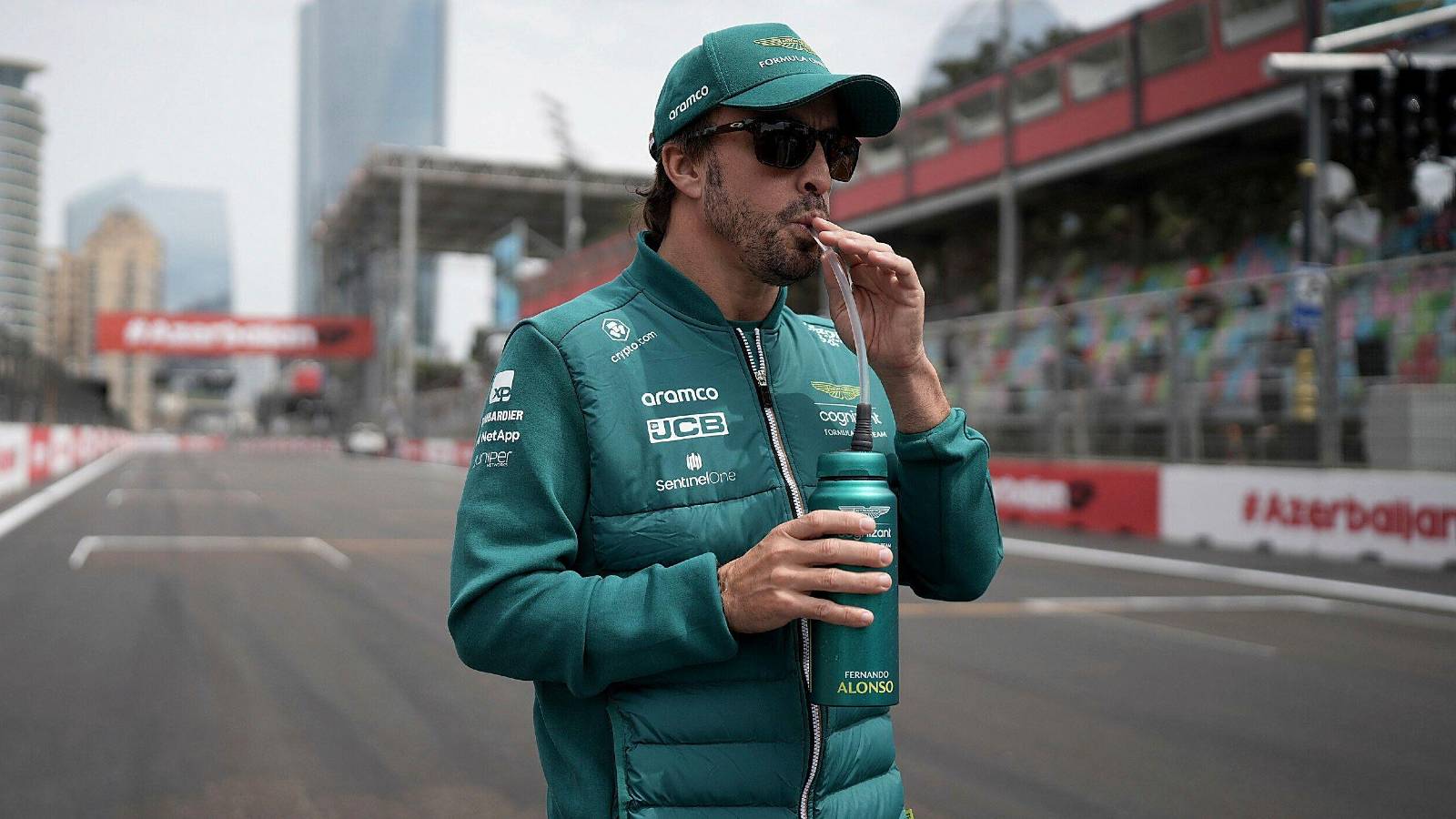 1996 F1 champ Damon Hill believes Fernando Alonso can ride out of F1 on a high now, third title or not, but sticking on two would feel like an anti-climax.
When it comes to discussing the most complete drivers on the Formula 1 grid right now, Fernando Alonso is a name that would be one of the first to emerge from many mouths.
Now aged 41, the Spaniard continues to prove that age is merely a number, with his switch to Aston Martin only further hammering home that fact.
When he bid Alpine farewell to switch to their lower-ranked midfield rivals Aston Martin, who had offered him the multi-year terms starting from F1 2023 which he craved, it seemed like another questionable Alonso career risk, the way his relationship with Alpine and team-mate Esteban Ocon deteriorated towards the end carrying a strong feeling of deja vu.
This time though, the team switch has absolutely worked out, Alonso having put all his mighty ability and experience to perfect use in order to claim four podium finishes from the opening five grands prix as he flies the flag for the chasing pack behind runaway leaders Red Bull.
Aston Martin have their sights set firmly on future title challenges, and Alonso by his own admission has made it clear there is no guarantee that he will still be in the driver line-up if and when that ambition is realised.
It could be that Alonso departs Formula 1 with those 2005/2006 World titles remaining the only ones achieved in his career, but if that proves to be the case, Hill believes Alonso can still make his eventual exit from the series very much on a high, showing now the potential he still has in the right car.
"I think he can go out on a high if he doesn't win another title," said Hill on the Sky Sports F1 podcast. "I think he can go out and say, 'listen, that was my potential, everyone knows what my potential was and it wasn't realised, it wasn't fulfilled'.
"And I think he's admitted in the past as much that he accepts that the way he went about things was to do with that, or it had an influence on it.
"But you know, we should never…we've done this before, you sort of talk about him as if he's about to retire, he might keep going until he's way over 45."
PlanetF1.com recommends
'Why Fernando Alonso is stronger in his 40s than Michael Schumacher'
Fernando Alonso's post-F1 career 'wish' that will alert all 10 teams
To Hill's point, does Alonso need a third World Championship to convince people that he can still deliver such an achievement? The answer would be no, as he is showing at Aston Martin the kind of consistency he is still capable of.
If Red Bull were not so far ahead of the rest, and P3s were not the ceiling of possibility for Alonso under normal circumstances, then you would expect him to be picking up those race wins to go with some P3s, the kind of consistency that crowns champions.
But considering the near misses like 2012, or the underwhelming team moves like the returns to Renault/Alpine or the McLaren-Honda days, it feels like Alonso's career would feel somehow incomplete without all these trials and tribulations coming full circle to see Alonso finally lift the World Championship trophy once more.
Can he leave F1 on a high without it? Sort of, since as Hill said he can continue to prove that the car was the ultimate barrier, but it still would be an underwhelming final chapter.