Fernando Alonso backed for Alain Prost-esque title in his 40s; Aston 'on right track'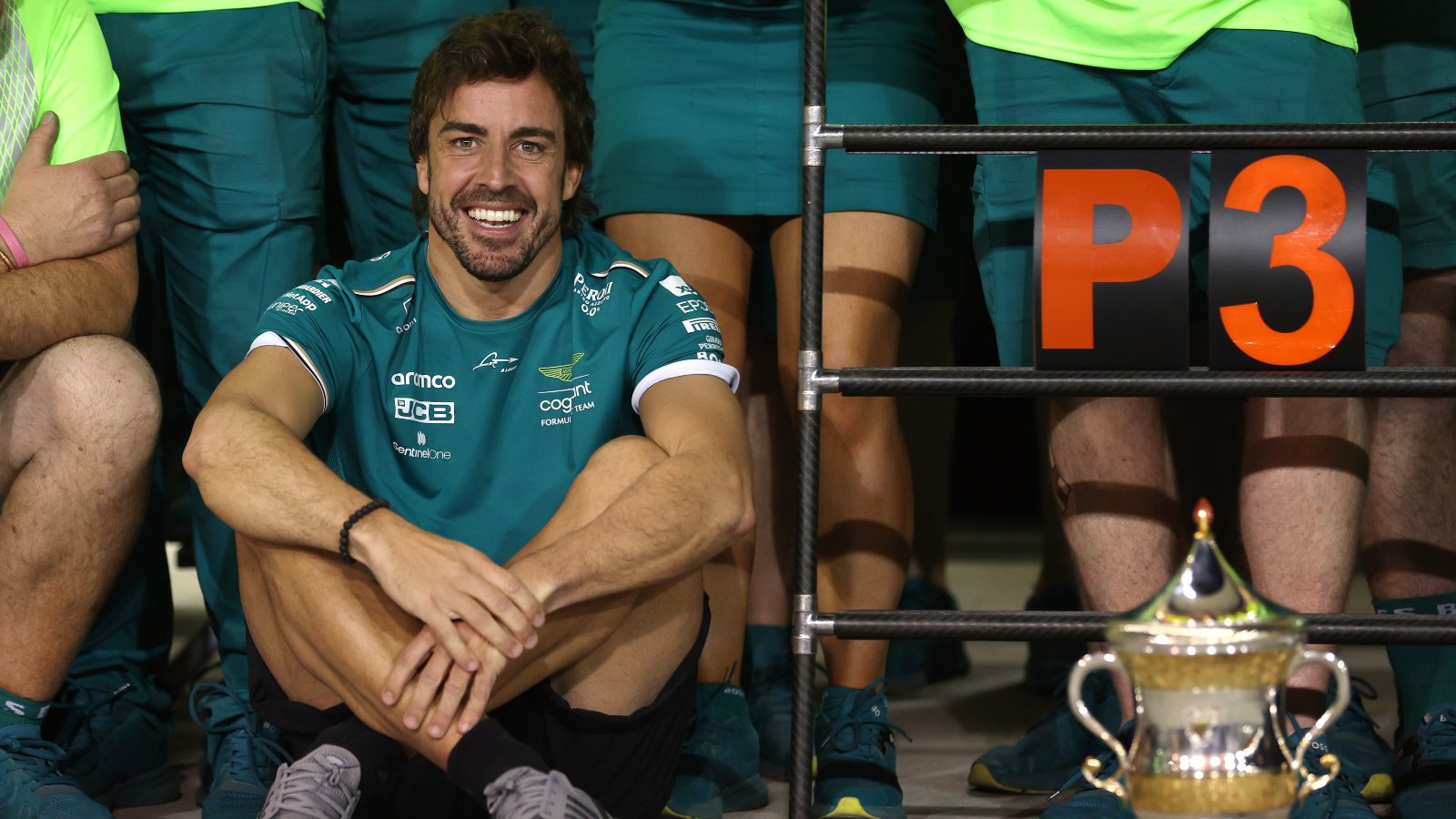 Former McLaren coordinator Jo Ramirez hopes to see Fernando Alonso take an elusive third World Championship crown, and feels it can be done – with Aston Martin "on the right track" for success.
Ramirez, who was with McLaren throughout their dominant years in the 1980s and saw the infamous Alain Prost/Ayrton Senna rivalry unfold from within, went further and compared Alonso's situation to that of four-time World Champion Prost, who came out of retirement and won his fourth crown with Williams aged 41, the same age Alonso is now.
The Aston Martin driver penned a multi-year contract with his new team, and they hit the ground running in Bahrain as Alonso worked his way up through the field and finished on the podium on his debut – with Aston Martin showing race pace at least matching or beyond Mercedes and Ferrari at times.
The team have earned plaudits throughout the field for how much of a transformation they have undergone in terms of outright pace over winter, with Alonso now driving a car perhaps able to compete on a regular basis.
But his mission is still to add to his long-dormant tally of race victories, and a potential World Championship if the circumstances match up.
Having shown no signs of slowing down, Ramirez thinks the Spaniard is in fact "better than ever".
"I wish," Ramirez told AS in Spain when asked if a third Alonso title is possible. "If Aston Martin continues in this vein and he holds on for two or three more years he can do it.
"The team is on the right track. Red Bull, and especially Helmut Marko, criticise them for copying them, but that's the way F1 has been going for a long time.
"Besides, Alonso is at a great age. When Alain Prost retired, he was 41 years old and in his prime. I was at his side and I could see it.
"The same thing is happening to Alonso. He is driving better than ever. Experience counts more than age."
PlanetF1.com recommends
Helmut Marko tells Mercedes they can 'forget about the title' after just one race
Is Fernando Alonso a better F1 driver than Max Verstappen and Lewis Hamilton?
On Track GP: Should Lewis Hamilton stay with or leave Mercedes?
The moves Alonso made on Lewis Hamilton, George Russell and Carlos Sainz, combined with a retirement for Charles Leclerc in Bahrain, led him to his podium finish at the weekend, and the pace within the AMR23 was such that they have put themselves firmly in the conversation to be 'best of the rest' behind the dominant Red Bull team.
While the advantage on show in Bahrain puts Red Bull seemingly out of reach of the rest of the field for the time being, Ramirez feels that a race victory for Aston Martin and Alonso this season is not out of the question.
"It's very possible," he said. "The way things are looking I think he can do it. There will be a race that is not so much in Red Bull's favour, that it rains or there are special circumstances and then they can take the opportunity because Fernando's experience will make the difference.
"I hope and wish it for Alonso, for the friends I have at Aston Martin and for the Spanish fans."