Alonso 'thrilled' to start 2022 schedule this weekend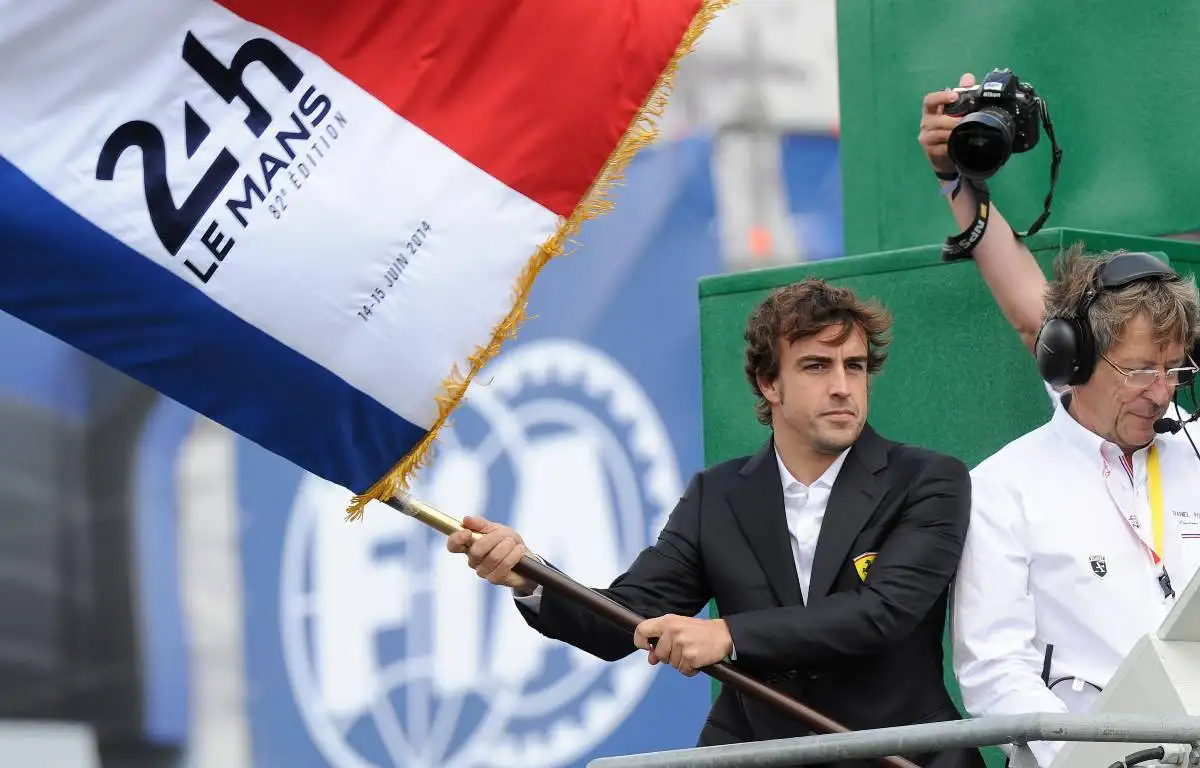 Fernando Alonso says he is "thrilled" to be playing a senior role in Alpine's assault on the 24 Hours of Le Mans Virtual.
The Spaniard has a 100% record in the 'real thing' when it comes to the world-famous endurance test, having won it on both of his attempts in 2018 and 2019 alongside his former F1 rivals Sebastien Buemi and Kazuki Nakajima for Toyota.
For this year's Virtual event, however, Alonso is not taking part in the driving. Instead, he is acting as team captain of one car, the No 36 Alpine, for which he will be the 'coach' of promising Academy driver Victor Martins, Sacha Lehmann, Patrik Sipos and Olli Pahkala.
The other car, the No 15, will have Eneric Andre, Peter Zuba, Antoine Duquin and Romain Boeckler taking the controls at various points for the race on January 15-16.
Alpine's motorsport activities continue relentlessly into 2022. After the Formula 1 World Championship, the World Endurance Championship and the F1 Esports Pro-Series, the "Arrowed A" is now taking on @LeMansVirtual. #AlpineEsports #AlpineRacing

👉 https://t.co/nS0ilrXpAI pic.twitter.com/ZQHybRtudv

— Alpine Racing (@AlpineRacing) January 12, 2022
"I am thrilled to be the captain of the No 36 Alpine in the 24 Hours of Le Mans Virtual," said Alonso, quoted on the team's website.
"I love endurance racing and it's always good to stay in touch with motorsport from a personal point of view.
"In recent years, sim racing has become more professional and popular. I'm a big Esports fan in general.
"I am looking forward to helping Victor Martins, one of our Alpine Academy drivers. He has experience in sim racing and I'm sure the No 36, along with the other excellent drivers, will be competitive."
The Virtual event was first held in 2020 when the 24 Hours of Le Mans itself was postponed due to the global pandemic, being won overall by a team representing Rebellion Racing that included Louis Deletraz.
It was not repeated in 2021 when Alpine ended up on the podium of the 'real' Le Mans race, which was postponed from its usual June date until August, with their Hypercar driven by Nicolas Lapierre, Andre Negrao and Matthieu Vaxiviere finishing third overall.
Before the race, Alonso had driven the Alpine Formula 1 car around the Circuit de la Sarthe – the first time a lap had been completed in such machinery. He described the track as "way too fast and way too narrow" in some places for an F1 race.
Although the 40-year-old is not competing as a racer in the Virtual Le Mans, Max Verstappen, the F1 World Champion, is doing so for Team Redline.
Also taking part are Juan Pablo Montoya and his son Sebastian, plus IndyCar's reigning champion Alex Palou.
Planet F1 Verdict
Alonso's 2022 schedule starts this weekend
Fernando Alonso will be taking part in the 24 hours of Le Mans virtual event this weekend.