Fernando Alonso relishing 'unreal' fight with Ferrari and Mercedes for Bahrain podium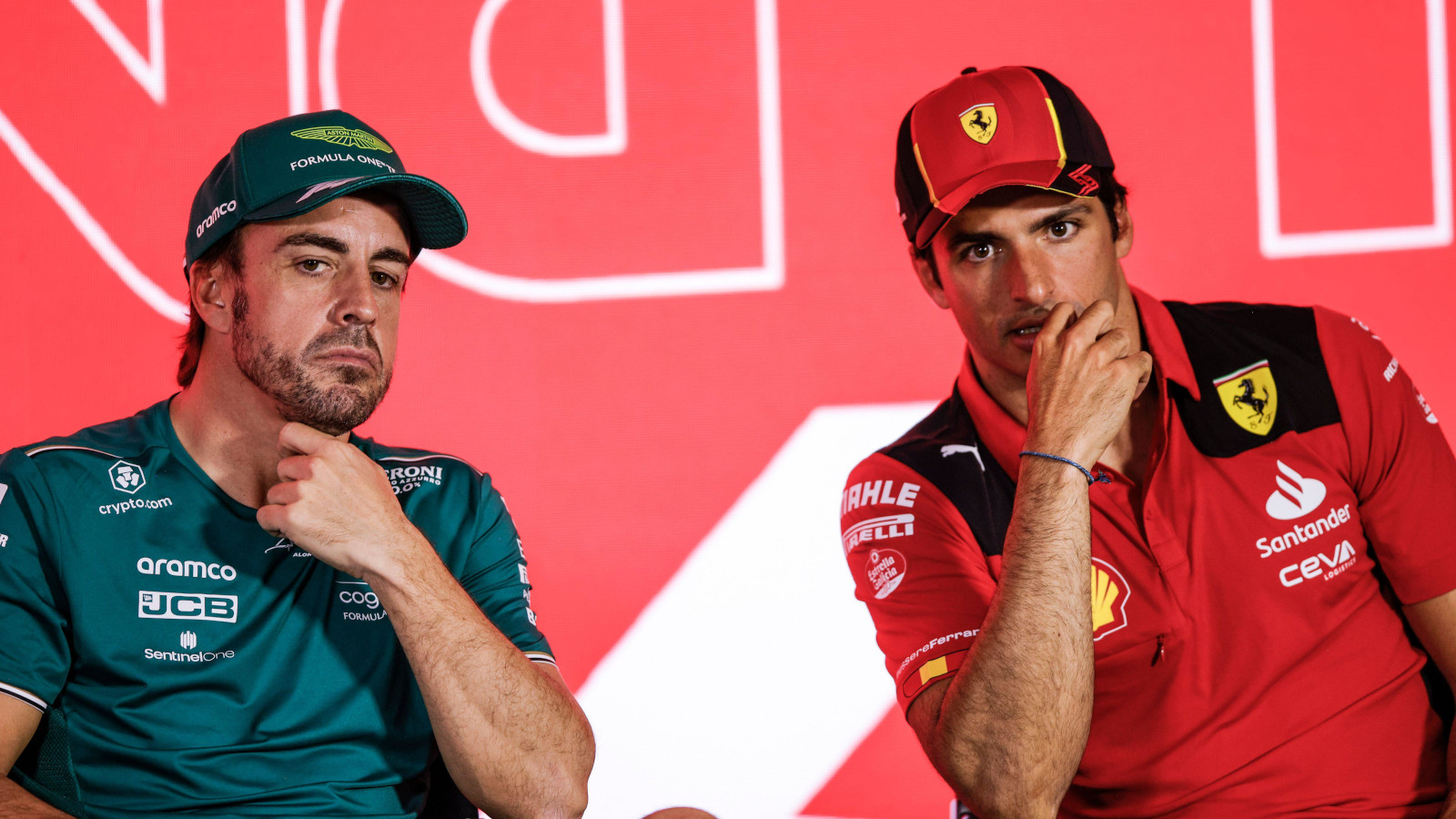 With Aston Martin's race-pace said to be the car's strong suit, Fernando Alonso says it would be "just incredible" if he could fight Ferrari and Mercedes for a podium result in Bahrain.
Swapping from Alpine to Aston Martin during the off-season, some pundits questioned Alonso's move given Alpine were fourth last season and Aston Martin only seventh.
But, at least based on the form of the two teams in Bahrain, it looks as if he's made the right choice.
Alonso topped the timesheet in Friday's second practice as well as FP3 on Saturday before qualifying his AMR23 fifth for Sunday's 57-lap Bahrain Grand Prix.
He'll line up on the third row, right behind the two Ferraris, with two Mercedes drivers behind him in sixth and seventh places.
"I think we need still to unlock a lot of potential to be in the top five," he told the media including PlanetF1.com. "Fighting with Ferrari, Mercedes, it seems a little bit unreal, but we will take it for sure."
But while the Aston Martin was quick in qualifying, the general belief in the paddock is the car's race-pace is its strong point.
"Yeah, I agree," said Alonso. "And again it feels so strange for me to say that we start P5 and maybe we are aiming for more.
"We felt to be honest that the first three teams they were untouchable this year with advantage they had last year, and we'd maybe try to lead the midfield.
"But now we're starting P5 and maybe we can fight with the Ferraris for the podium so this is just incredible.
"Let's keep going, let's keep working, keep our feet in the ground and execute the race the best way possible, no mistakes, good start, good pit stops and let's see where we are.
"But so far we are living our dream."
PlanetF1 recommends
Qualy: Max Verstappen starts his title defence with pole, Ferrari make tactical tyre call
Mercedes: Aston Martin gained two seconds in six months and their car is half of ours
F1 fans should pay attention to Fernando Alonso cooling Aston Martin expectations
Sainz, who'll line up on the grid just ahead of Alonso in fourth place, says Ferrari were well aware of the challenge Aston Martin were going to pose this season.
"We knew, we knew," he said of Alonso's new team. "There's no secrets nowadays in Formula One with GPS data and how everyone runs the cars. We knew they were going be quick.
"It is true that we beat them in qualy but in the race we expect them to be level or lower degradation than us so it's going be a tough Sunday, but I always go into a races thinking we can win."
The Spaniard is looking forward to racing against his compatriot and friend.
"I've been fighting him in the midfield for six or seven years, since 2015, so I know how to fight him well," he said, "but it will be good fun."
As for whether a top three result in the cards for Alonso, the 41-year-old said: "Let's see! I'm laughing because going for a podium in race one… it feels too good to be true.
"For sure from what we saw so far on our car and also historically, Aston Martin has very good tyre management. If we have an opportunity we will take it."