Rivals be warned: Fernando Alonso hasn't felt this upbeat after one race in 10 years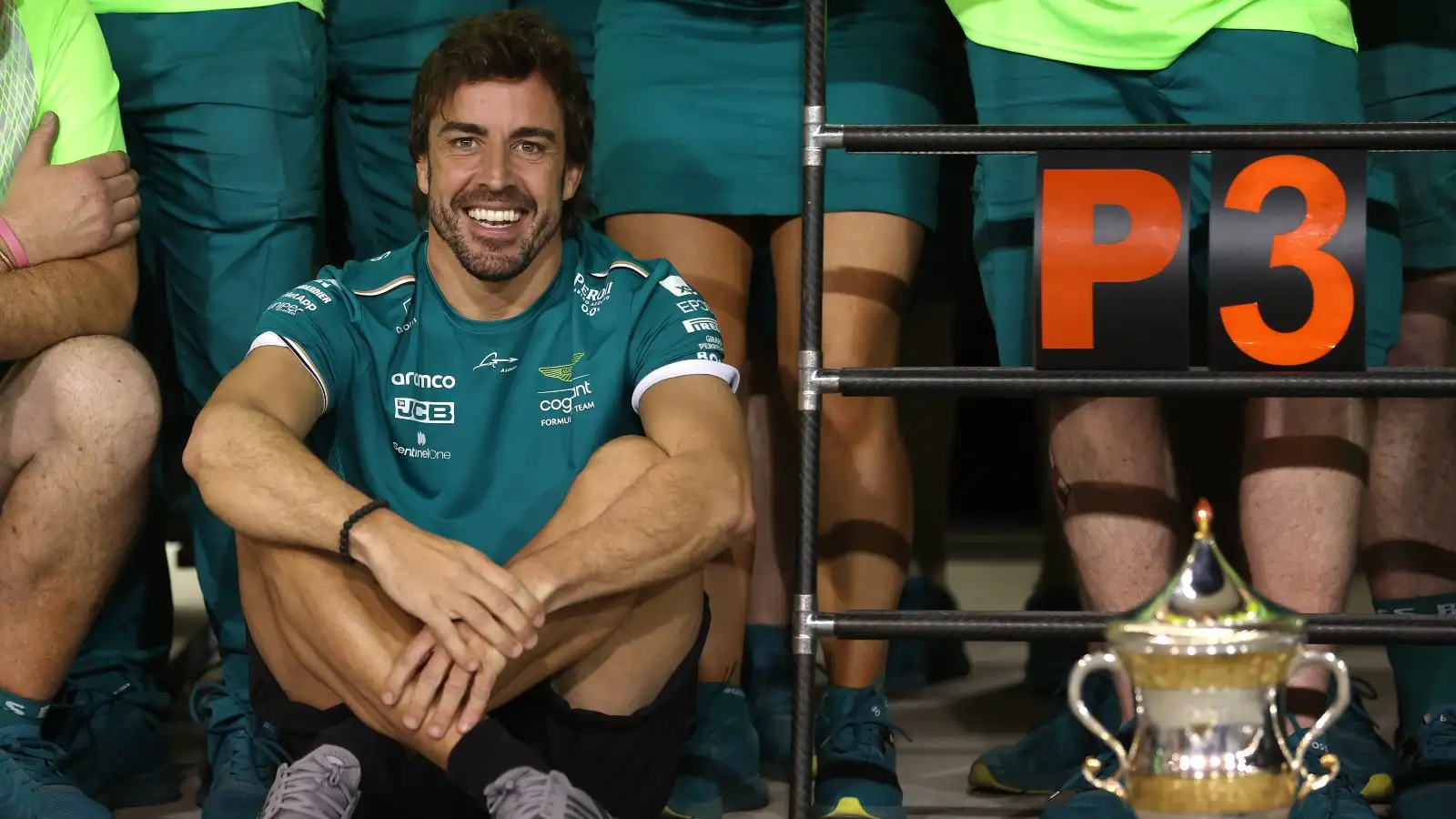 Fernando Alonso has claimed he hasn't felt this positive after the opening race of a Formula 1 season in 10 years after starting the 2023 campaign with third place for Aston Martin at the Bahrain Grand Prix.
After shining throughout pre-season testing, Aston Martin converted their potential into a podium in the first race of 2023 as Alonso joined the dominant Red Bulls of Max Verstappen and Sergio Perez in the top three.
It was the first time the two-time World Champion has started a season with a podium since his penultimate campaign with Ferrari in 2013, also the year of his most recent grand prix victory in Barcelona.
Additional reporting by Thomas Maher
Having famously gone seven years without a podium before his third-placed finish in Qatar in November 2021, Alonso now has two in the last 18 months with the promise of more to come behind the wheel of the AMR23 car.
And the 41-year-old has revealed that he hasn't felt this excited about a season in a decade.
PlanetF1.com recommends
Mercedes urged 'to do what Aston Martin have done with their more-or-less Red Bull copy
Five reasons for everyone to still be excited about the F1 2023 season
Fernando Alonso v Lewis Hamilton was good, but Alonso v Max Verstappen would be 'really cool'
He told media including PlanetF1.com in the post-Bahrain GP press conference: "I think 2013 [was the last time]. We were leading the championship, I think, after Barcelona, so we had a contender package. But after that, I think I didn't feel as good as now."
Alonso rejected the suggestion that Aston Martin's emergence as a leading force is a function of the new regulations introduced in Formula 1 in recent years, with technical changes made and a budget cap introduced with the specific aim of creating a more level playing field.
Instead, he sees it as a reflection of Aston Martin team owner Lawrence Stroll's commitment to building a winning team.
"I don't think so, no," Alonso responded when asked if the new rules had made the team's rise possible.
"I think you need to have the vision and the ambition of Lawrence Stroll, or our leadership and our management. Because the opportunities are there for everybody but it seems that only one team is willing to do whatever it takes to win – and I'm proud to be part of this organisation."
Verstappen concurred with Alonso's view, reiterating the point that it is still possible to break F1's glass ceiling with the right people and the right plan in place.
"Fernando is absolutely right," he said.
"I think he mentioned all of it and I think it doesn't matter if it was the previous generation or this one. I think if you have the right people in charge, and they really want to win and they hire the right people, anything is possible."