Fernando Alonso confirms he intended to stay at Alpine before Aston Martin call
Fernando Alonso has said staying at Alpine was his main intention for next season, but a stall in negotiations opened the door for his move to Aston Martin.
He revealed that there had not been progress on a new contract with Alpine for a couple of months, meaning a switch to Aston Martin became the "logical" step for him to take, to replace the retiring Sebastian Vettel.
The two-time World Champion said that his contract negotiations with Aston Martin lasted for just a couple of days, reaching a swift conclusion to secure his Formula 1 future on a two-year deal with the Silverstone team.
"Everything started when Sebastian announced the retirement. I think Aston was waiting for that decision," Alonso explained in the pre-race press conference at Spa.

"They were happy with Sebastian to continue one more year. At the end, Seb decided to stop and they started calling some drivers that they were interested in.
"I was one of those and I [was] still available, and we started talking on that weekend briefly about the conditions that I was expecting, about what they were expecting from me as well.
"Yeah, we met quite quickly on our expectations and fulfilled all our wishes, and on Monday morning we signed and we decided to announce quite quickly before any leak. That's more or less the timeline of everything."
But with negotiations ongoing with Alpine, the French team were looking to decide their next steps with reserve driver and Formula 2 champion Oscar Piastri waiting in the wings for a drive in 2023.
The team was rumoured to have offered Alonso a further season with the team, while he was looking for more security with a multi-year deal, which he was offered at Aston Martin.
The Spaniard had hoped to keep going with the Enstone team, where he had won his two titles in 2005 and 2006, but he feels it ended up well by offering Piastri a race seat – though the young Australian denies he will be driving for the team next year.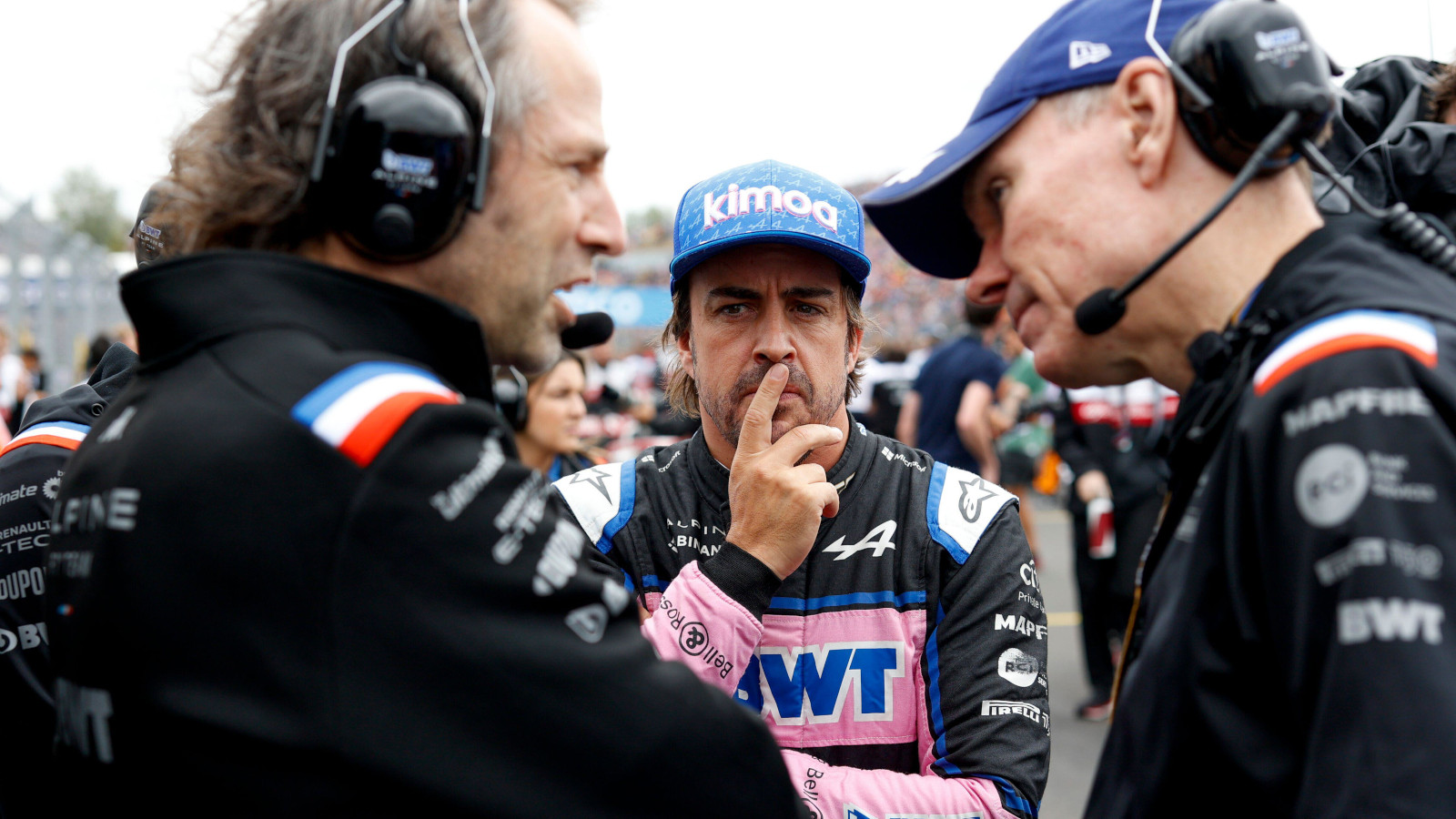 "I mean, that was my intention and I was not hiding that as well," he admitted. "Every press conference that I did so far this year, I was quite clear that I was happy with the progress that we're making as a team.
"I mean, it has been an incredible journey for me to come back into the sport with Alpine which I consider, you know, my team, my family.
"We won so many things together and that will be part of our history, not only the Renault group history but also Fernando history, you know, what we achieved together.
"I was happy but then for one reason or another, you know, we were not moving forward from [a] couple of months [ago] already, and it seems that it was a logical move to me because Aston was very willing to have me and trust in my abilities on the track and off track as well to develop the project.
"And yeah, in my case also, it felt that after all the negotiations and the months, having a seat available for a younger driver and talented driver like Oscar, it was the right thing to do and a win-win situation it seems for everybody."