Fernando Alonso calls for Carlos Sainz investigation after 'being put in the wall'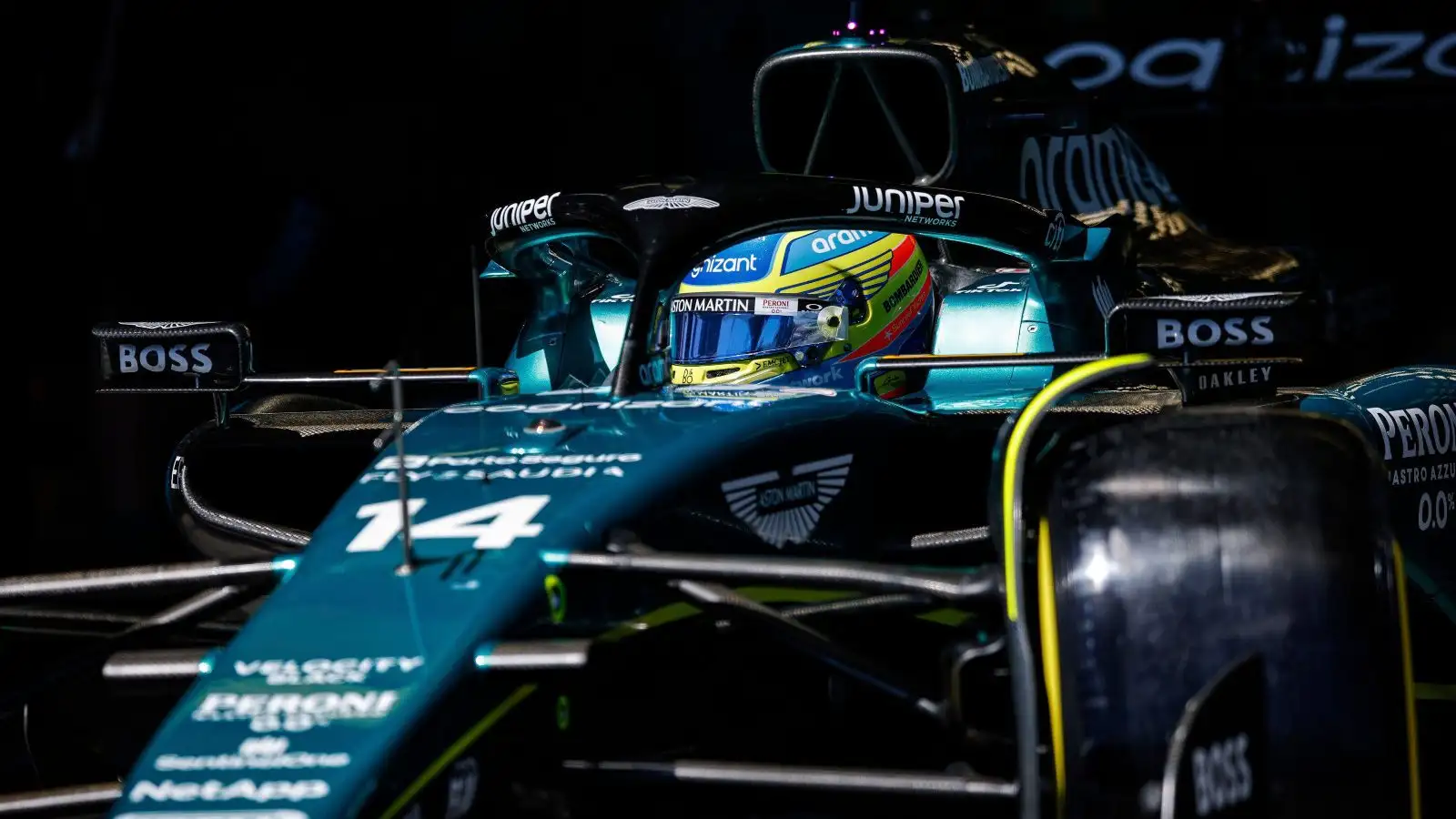 Fernando Alonso wasn't happy with the actions of his compatriot Carlos Sainz during the sprint race in Azerbaijan.
For the second race in a row, Alonso was left displeased with the driving decisions taken by Carlos Sainz, with the two-time World Champion saying he's hopeful of an FIA investigation into his compatriot.
At the restart of the Azerbaijan sprint race following a Safety Car intervention, Alonso quickly despatched Alex Albon and Lewis Hamilton, and briefly looked capable of even slingshotting past Sainz's Ferrari.
But Sainz, spotting Alonso in his mirrors, gradually moved across the bows of the Aston Martin driver in a bid to stifle Alonso's momentum – a move that worked out for Sainz as he held onto fifth place ahead of Alonso at the chequered flag.
Fernando Alonso unhappy with Carlos Sainz's defence
Speaking to Sky F1 after the race, Alonso made it clear how displeased he was with Sainz – his comments coming four weeks on from a dramatic incident in Melbourne when Sainz collided with Alonso to spin him out of third place, although Alonso would later get the position restored for a restart.
"Yeah, I passed Alex [Albon] and then Lewis [Hamilton] into Turn 1, and Carlos as well," Alonso said.
"But Carlos put me into the wall at the entry of Turn 2. So I had to lift off. If I didn't lift off, we would have both crashed. I hope the FIA will look at this now and maybe a top five is still possible."
PlanetF1.com recommends
George Russell on Max Verstappen Baku sprint clash: 'I'm surprised he's so angry'
Max Verstappen laughs off 'd**khead' George Russell's 'beautiful' explanation
Put to him comments made by George Russell, which suggested drivers should keep in mind the context of racing on street circuits in terms of their level of aggression, Alonso said the actions from Sainz went against the rulebook.
"I think the rules are clear," he said.
"If you are side by side, you cannot go to that side of the car, ease and squeeze him to the wall until he lifts off. So we don't need anything, we just need to police it properly."
Fernando Alonso: It's a damage limitation weekend for Aston Martin
Aston Martin have struggled for outright pace all weekend, due to issues with their DRS activation during qualifying. Alonso said he believed the DRS had worked correctly throughout the Sprint race, and said the weekend is one his team just have to get through due to their lack of speed.
"I think it's a little bit of damage limitation, to be honest, for us this weekend," Alonso said, having scored three consecutive podiums at the first three Grands Prix of the season.
"We are not super fast. But our main competitors in the constructor, which is Mercedes at the moment, they just finished a few points in front of us and tomorrow George is starting 11th… we still have an opportunity to outscore them so it is a damage limitation weekend."