Verstappen was why Alonso watched F1 last year
Fernando Alonso has revealed that when he watched F1 on TV last year, it was in the hope of seeing something exciting from Max Verstappen.
After beginning his Formula 1 racing career in 2001, Alonso took two years out in 2019-20 to try his hand in other motorsport disciplines before being tempted back for this season by Alpine.
The Spaniard admitted he had become a touch stale and lost a little of his joy at F1 life, but in his absence from the paddock he still liked to tune in to the races if possible.
And when he did, he knew what would get his blood pumping – watching a dynamic Verstappen in the Red Bull trying to carry the fight to Mercedes, as he did in 2020 when winning the 70th Anniversary Grand Prix at Silverstone and achieving nine more podium finishes before rounding off the campaign with another victory in Abu Dhabi.
"Last year, when I wasn't racing, when I put the TV on, I put it on a little bit to see what Max was doing in that race because he was the only one who was going to do something," said Alonso during an interview with Soymotor.com.
"You knew [Valtteri] Bottas wasn't going to upset [Lewis] Hamilton and you knew Hamilton would win if nothing weird happened.
"But…'oh, Verstappen'. Whether he starts on the front row, whether the car is going well…the charisma factor or whatever I think is important as well."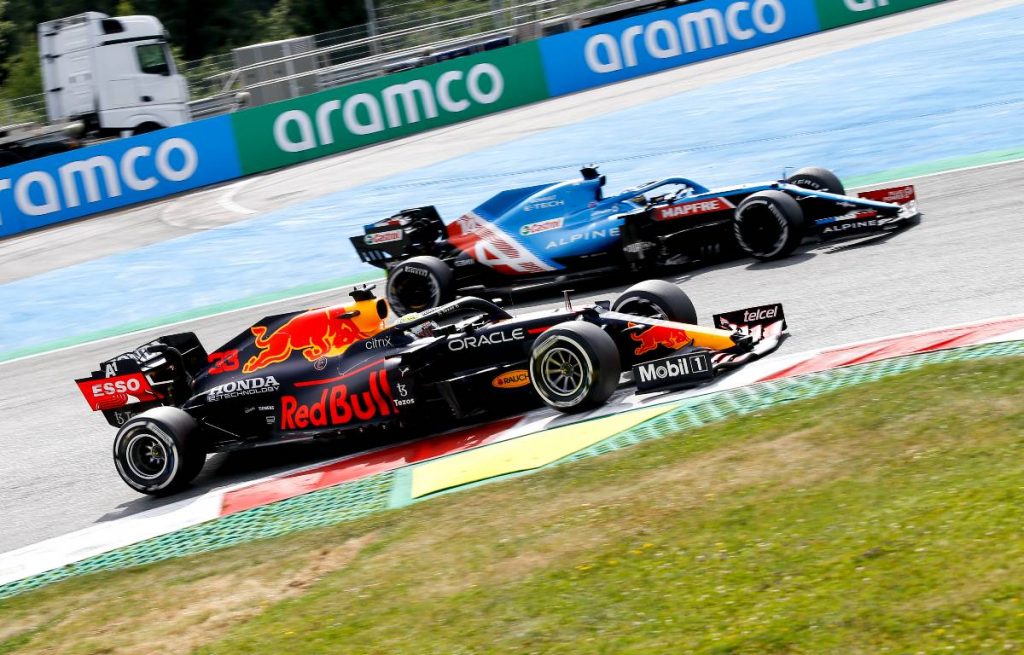 Check out all the latest Fernando Alonso merchandise on the official Formula 1 store
It is not just Alonso who finds Verstappen a thrilling watch because the Dutchman now has an orange-clad army of fans who follow him to circuits when pandemic restrictions allow, much like the Asturian also did when he was challenging for and winning World Championships.
Asked if seeing the hordes of Verstappen supporters makes him feel nostalgic, Alonso, who will turn 40 on the eve of the Hungarian Prix weekend, said: "I don't think about that.
"I look at it with admiration and I enjoy the moment, to see all those people excited, in this case for Verstappen. But with the good fortune of also having experienced it first hand, and there was that blue tide for so many years for us – for Renault and me.
"I don't look at it with envy, I look at it with admiration for them and also knowing we were lucky enough to have a whole circuit [supporting us]."