Fernando Alonso was not sure of meaning when Alpine said PU 'looks okay'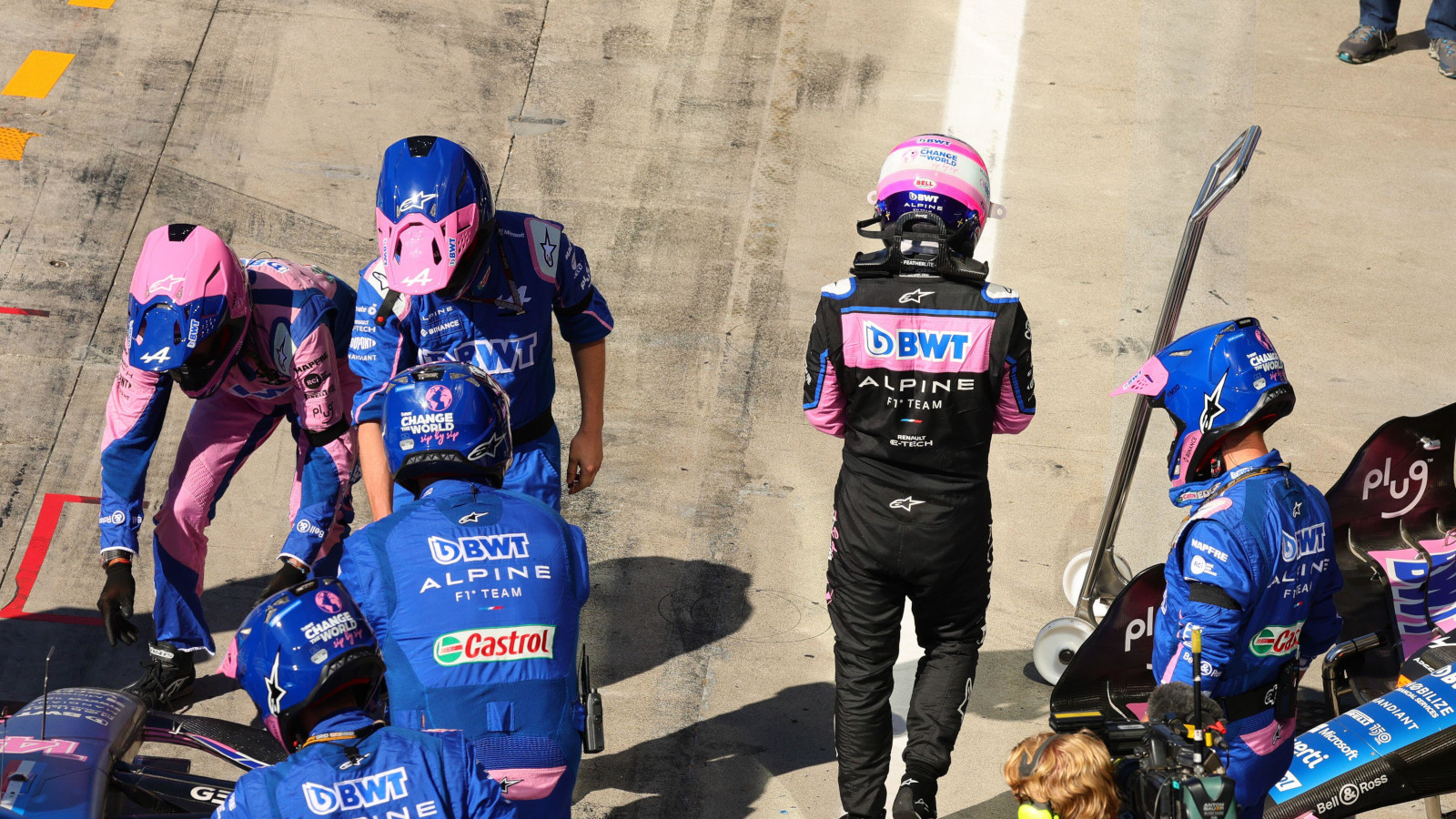 Responding with a disbelieving "wow" when told his engine was fine at Monza, Fernando Alonso wasn't sure if the team's response was genuine or a "code to persevere".
Lining up sixth on the Italian Grand Prix grid, Alonso was looking to extend his points-scoring streak to 11 races but it was not to be.
Asking the team if there was a "problem with the deployment or if everything is normal", he was told that "everything looks okay from our side".
He responded with a disbelieving "wow", and 10 laps later pulled into the pits to retire his A522.

Asked about his "wow" response, the Spaniard explained that he wasn't sure if Alpine genuinely believed the engine was fine or if they were sending him a code.
"Of course, on the radio you don't want to say too clearly that you have a problem," he said as per motorsport-total.com. "So I wasn't sure if that was a real answer or just a code to persevere.
"But yes, we didn't finish. You can't do anything about that.
"It seemed to me that we didn't have the full power development available on the straights. There was not all the energy. And that's why it was a difficult race.
"It was difficult to keep up in the battles because we weren't very fast. We have to investigate what the reasons were because we didn't live up to our expectations here in Monza,"
He reckons it was "something with the drive" that caused his retirement, "maybe the water pressure. I don't know exactly. We have to look at that first," with the team later confirming a water pressure problem had forced him back into his garage.
10 races in the points for Fernando Alonso, but his luck ran out on Sunday 😞#ItalianGP #F1 pic.twitter.com/l57avmVJVi

— Formula 1 (@F1) September 12, 2022
Declaring he was driving in "survival mode", Alonso was overtaken by several drivers including Lewis Hamilton before he eventually retired the car.
"You try everything, but you feel on the straights that something is up," he said. "I just hoped it would be enough to get to the finish.
"Unfortunately, we were poled at P10 or at most P9. It would have been good to have gone the distance anyway."
In the end neither Alpine driver scored, Esteban Ocon crossing the line in 11th place.
With Lando Norris scoring for McLaren, Alpine's advantage in the race for best of the rest in the Constructors' Championship was reduced to 18 points.
"We're still fighting with McLaren for P4 in the Constructors' Championship," he added. "I'm expecting all remaining races to be close with McLaren."
Was Alonso's 'wow' a sign that all is not okay with his soon-to-be-former team
Announcing as Formula 1 ventured off in August to seek sea and sand that this season would be his last with Alpine, off to Aston Martin next season, Alonso shocked his current team bosses and threw Alpine's driver plans into chaos.
Chaos that ultimately saw them lose two drivers in the space of 72 hours with Oscar Piastri having already made plans to join McLaren.
Otmar Szafnauer was adamant that Alonso's defection would not ruin the end of their relationship, the team boss determined to work with the Spaniard for the good of Alpine.
But with the 41-year-old said to be unimpressed with how Alpine handled his contract negotiations, effectively putting him on hold as he tried to get more than just a one-year deal out of them, things may not be quite as rosy as Szafnauer would like to believe. They weren't with Piastri either.
Nearing the end of a season in which Alonso has been all smiles with his team, the one he initially thought he'd still be racing for next season, Sunday's "wow" brought back memories of the driver's "GP2 engine" complaints during his McLaren days.
Szafnauer's "absolutely no worries about the rest of the season" may yet come back to bite him…
Read more: Alpine CEO: Oscar Piastri had Williams seat, but thought he was 'better' than that