Alonso has a dig at 'not well prepared' young drivers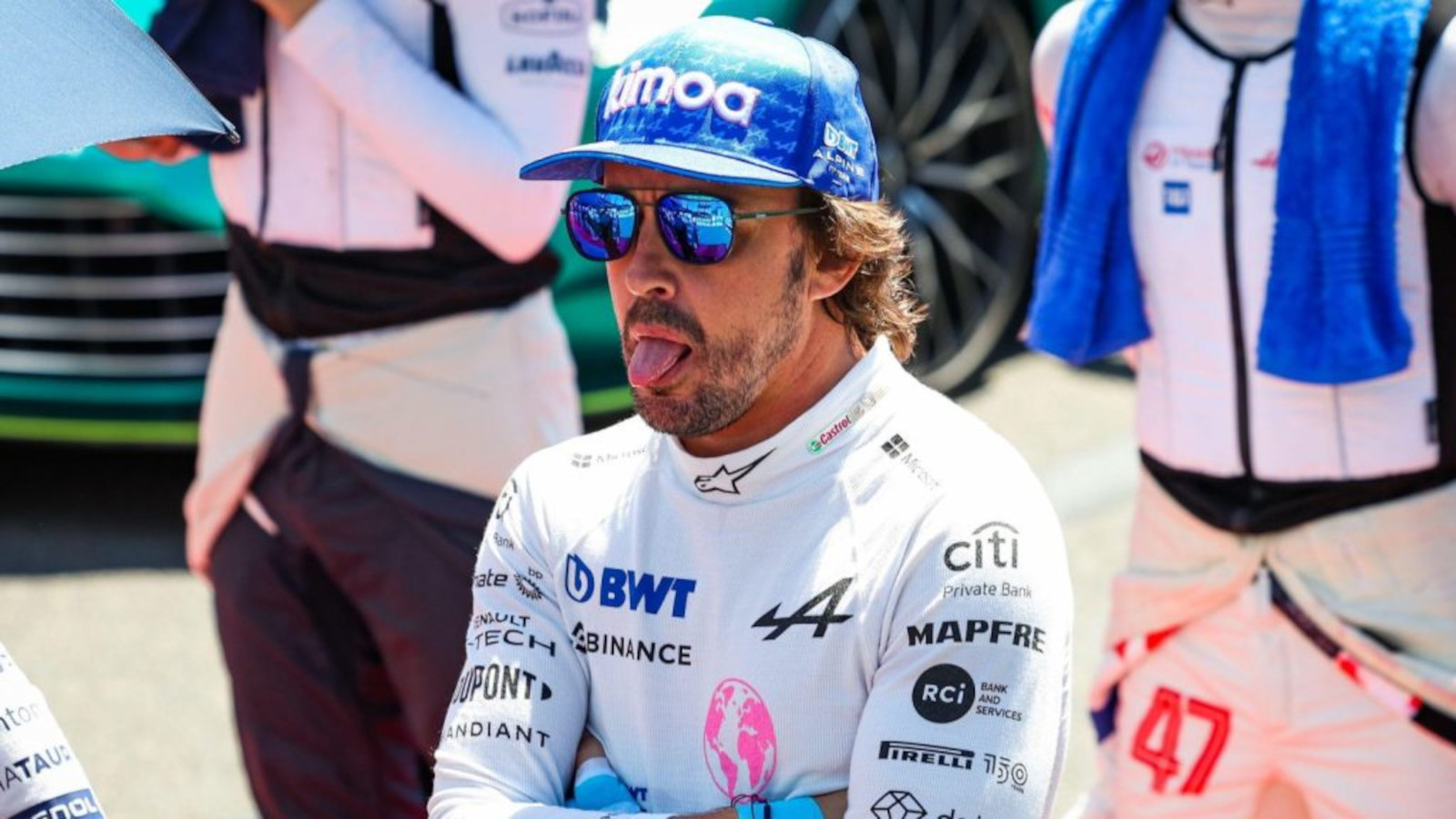 Fernando Alonso has had a dig at today's "young drivers", saying they are "not well prepared" after he raced his way to sixth in the heat at Paul Ricard.
Lining up seventh on the grid, Alonso got the jump on McLaren's Lando Norris as well as George Russell.
But while he wasn't able to keep the Mercedes behind him, he did Norris to take his second top-six finish in three races.
The driver, who now holds the record for the most laps in F1 history, also took the time to have a little dig at Formula 1's younger generation.
Asked if the physicality of the race had been difficult given the heat, the 40-year-old told Motorsport.com: "Not at all, and that's probably why I'm in P6. I was faster at the beginning and also at the end.
"The young drivers are not well prepared."
Alonso's starts have always been box office 🍿

And they still are! 💪#FrenchGP @AlpineF1Team pic.twitter.com/PYvb2aL2sA

— Formula 1 (@F1) July 25, 2022
As France experienced a heat wave, Sunday's track temperature hovered around the 35'C mark as it was for most of the race weekend.
The race was Alonso's 345th start, the Spaniard passing Kimi Raikkonen's record of 18,621 laps raced in Formula 1.
Alonso says that experience paid dividends in France.
"I did 350 races, so I know what I'm doing!" he jokingly told the official F1 website. "It was fun.
"The start was crucial, probably, to get ahead of Lando. I think [McLaren] have very similar pace, but to be in front of them in the first couple of laps was enough to control the race and to control the pace.
"I think we played the race like a chess game; we tried to position the McLaren's close to us and try to have some clear air in front, so all in all… it was a good Sunday."
Sunday's result, Alonso sixth and Esteban Ocon P8, meant Alpine edged ahead of McLaren in the battle for fourth place in the Constructors' Championship.
It is a position that CEO Laurent Rossi has vowed to hold onto, saying he'll keep the upgrades "coming" in the development war.
Alonso is hoping Alpine now have the pace to keep him inside the top six race after race.
"Of course, bad luck cost me a lot of points, but in every normal race I'm in the top six or seven," he said. "Hopefully we can do this consistency in the maintained in the second half of the season."
Torquing Point: French GP analysed with Chain Bear
Formula 1 YouTube star Chain Bear joins Henry Valantine, Jon Wilde and Oliver Harden to examine the fallout from the French Grand Prix, with Ferrari and Charles Leclerc under the microscope.