Ferrari want re-evaluation of new regs for 2023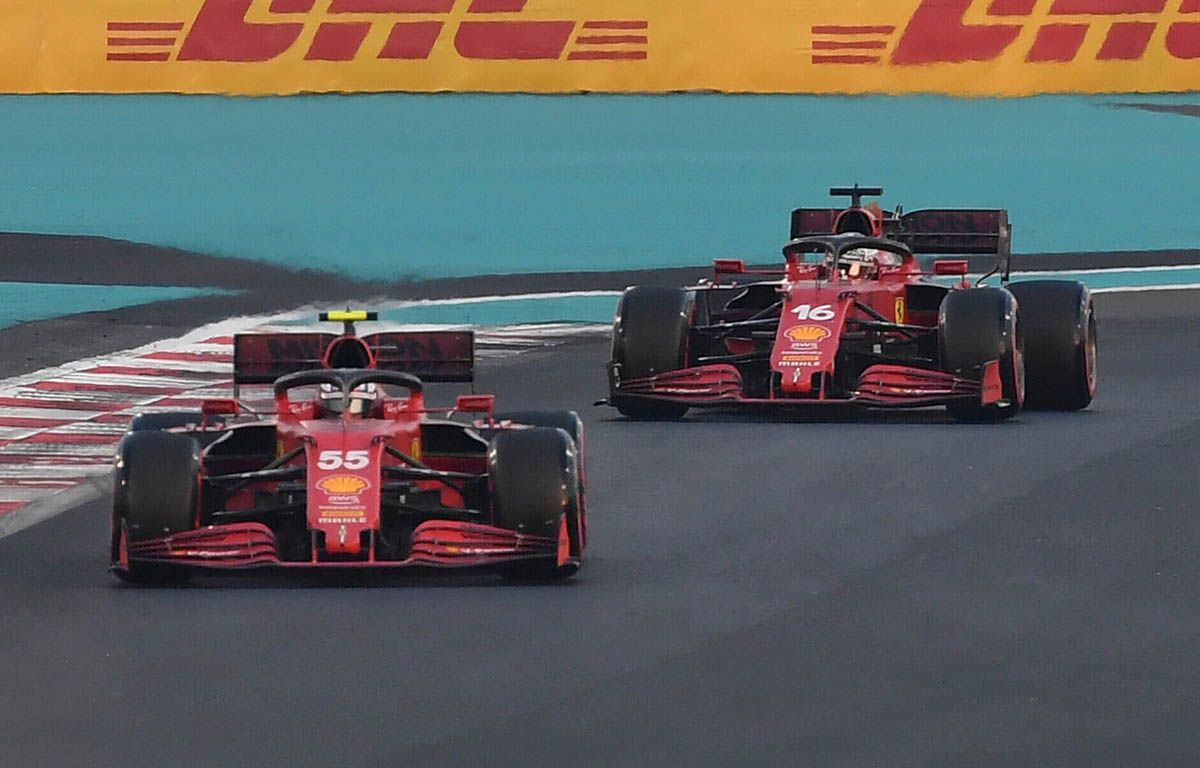 Ferrari racing director Laurent Mekies hopes to see the new regulations reviewed in 2023, to assess if teams can "make a difference" in terms of car design.
The new technical rules have been designed in a stricter way, which limits the amount of leeway teams have to experiment with the cars they create.
Ross Brawn said these regulations initially led to some "moans and groans" from the teams, until they realised that there is still scope to innovate and Formula 1 will remain a meritocracy, in that who designs the fastest car should still win.
But Mekies thinks the new framework will need checking after its first season running in Formula 1, to ensure it is working correctly and allowing teams scope to improve relative to their rivals.
┗━┓┃┃┏┓┃┗━┓┃┗━┓┃
┏━┛┃┃┃┃┃┏━┛┃┏━┛┃
ARE YOU READY?!
┃┏━┛┃┃┃┃┃┏━┛┃┏━┛
┃┗━┓┃┗┛┃┃┗━┓┃┗━┓
┗━━┛┗━━┛┗━━┛┗━━┛#essereFerrari 🔴 pic.twitter.com/0o7k5PNHuM

— Scuderia Ferrari (@ScuderiaFerrari) January 17, 2022
"There is definitely a lot less freedom," Mekies said, quoted by Motorsport-Total. "We are all excited because it will be very different to this year."
"How much the cars will differ from each other? That remains to be seen. I think the first time we will see enough differences to satisfy us all.
"But at the beginning of 2023, we should look closely to see if there is still enough differentiation and room for the teams to make a difference."
Several drivers have already spoken about the adjustments they will have to make to their driving style to get the most out of their new cars, with the radical change to ground effect aerodynamics meaning the downforce is generated in a totally different way to the previous generation.
Ferrari have a brand new state-of-the-art simulator to use in the run-up to the season, enabling Carlos Sainz and Charles Leclerc to hone their skills before test running takes place.
But when they get on track, Mekies thinks it will be "interesting" to see which drivers will take to the new cars well, and he expects them to take time to get used to the changes made.
"The balance is more difficult, the difference between high and low speed is more difficult," Mekies explained. "So I think it will be more difficult for them at the beginning.
"It will be interesting to see how this will affect the drivers' performance. We've seen in the past where drivers have done very well with one set of regulations and struggled more with another or the tyres."
The Scuderia confirmed they will be launching their 2022 car on Thursday 17 February, a week prior to the first pre-season test in Barcelona.
Ferrari next to reveal 2022 launch date
Ferrari have revealed that their 2022 launch date will be the 17th of February.