Ferrari already '90-95%' focused on 2022 challenger
Ferrari sporting director Laurent Mekies has further confirmed the team are already focusing most of their resources on 2022.
After a dismal 2020 which saw Ferrari slip into the lower reaches of the midfield pack, 2021 has brought a much-needed change of fortunes for the Scuderia who are now locked in a battle with McLaren over P3 in the Constructors' Championship.
Next season though, with the new generation of Formula 1 cars, Ferrari want to return to competing at the front of the grid and their stance has long since been clear – 2022 is the clear focus of their resources.
Charles Leclerc reaffirmed recently Ferrari are very much preparing for 2022 already, and Mekies has now added to that further by saying the team are "90 to 95%" fixed on next season.
"We are focused on 2022, part of the field is tight and we may need a few hundredths or a few tenths to switch from sixth to third, but it will not change our strategy," he said, quoted by The Race.
"We've switched the large majority of our resources to it already.
"It doesn't mean some details won't change on the car from now onwards. But the focus is on next year. For us, it's a clear decision.
"We are pretty much already in full switch. If you want to put a number to it, if you want to call it 90% or 95%, whatever you want to call it, it's pretty much where we are."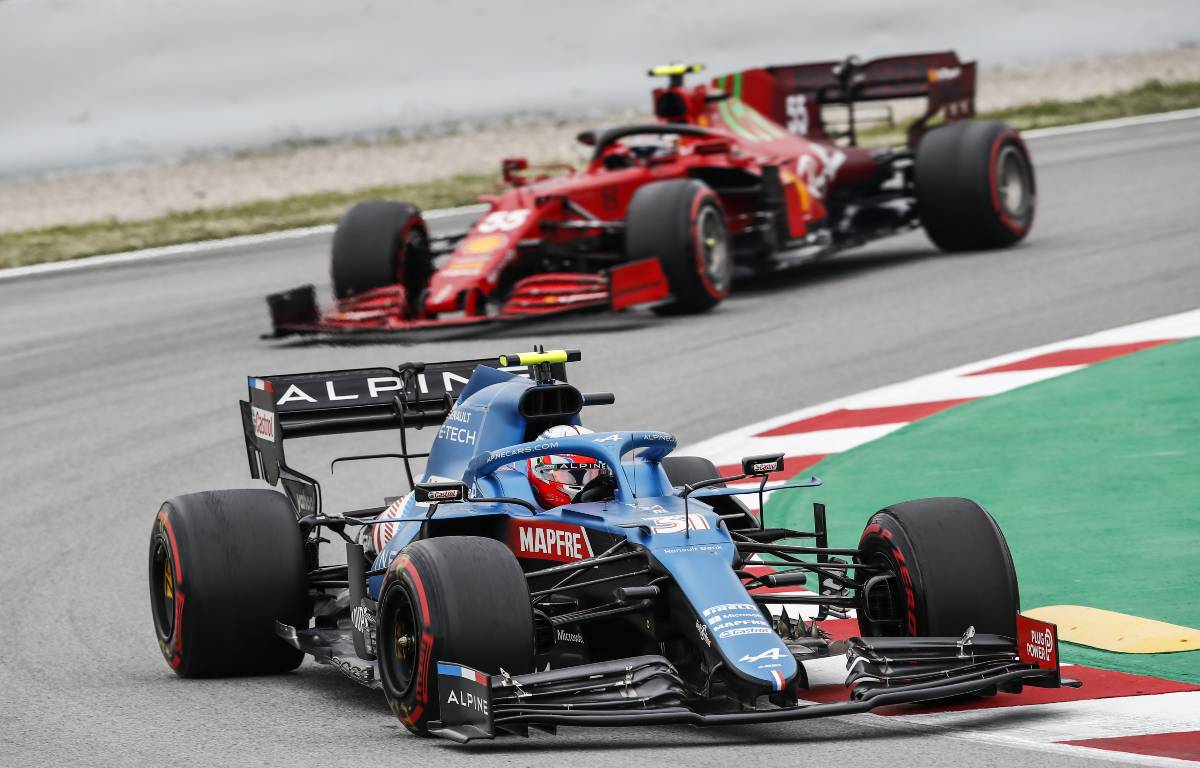 Kit yourself out in Ferrari colours via the official Formula 1 store
Alpine executive director Marcin Budkowski described the situation as a "dilemma" as his team try to gain ground in the ultra-tight midfield battle while setting themselves up nicely for 2022.
But ultimately, next season is where the true return on their investment lies.
"It's always a dilemma, but this year is difficult because it's earlier and therefore it hurts a bit more to stop developing earlier in the season because we've done four races out of 23. It's very early days in the season," he said.
"On the other hand, when you look at how green the car is for 2022, we are starting from pretty much a clean sheet of paper.
"When you put in balance the gains you are making on this year's car versus what we can do on next year's car, the actual decision is very easy because the return on investment, return on development resource, is very disproportionate towards next year.
"That's the rational 'thinking ahead' approach. But when you are in a race and you see that few hundredths of a second or a tenth of a second gains you a few grid positions…
"We are all racers. We all want to do the best possible result and we know we could get a bit more performance this year."
Follow us on Twitter @Planet_F1, like our Facebook page and join us on Instagram!