Ferrari at 'advanced stage' in defining 2023 project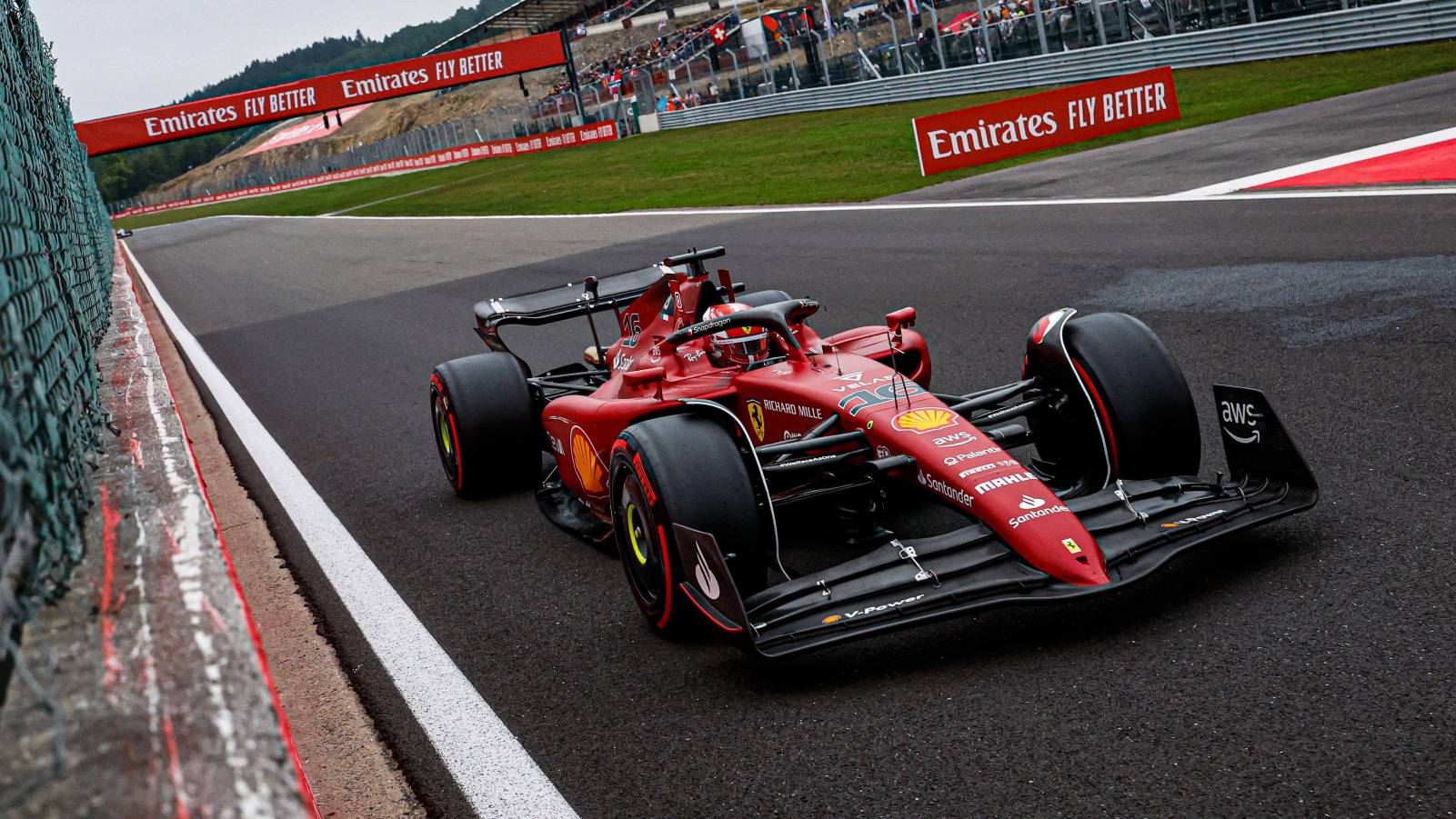 Ferrari's 2023 car is already at an advanced stage of development, according to Italian newspaper Corriere della Sera.
Despite the 118-point gap that separates them from leaders Red Bull in the Constructors' Championship, Ferrari have a good claim to have created the fastest car this season for it is their performances in other areas that have so often let them down.
Reliability issues, coupled with catastrophic strategy decisions, have meant they find themselves cut adrift of Red Bull as well as Max Verstappen in the Drivers' Championship.
With less than a third of the season to go, every team is naturally starting to look towards next season even if, like Ferrari, they have a title to fight for in 2022.
Italian newspaper Corriere della Sera have revealed the Ferrari car for 2023 is already in an "advanced stage".
"Max Verstappen's domination at Spa – and [Sergio] Perez's too – with 'la Rossa' forced to surrender without being able to fight, despite having achieved pole position with [Carlos] Sainz, represents something unprecedented and disturbing," said their report.
"Also for the future of a group constantly under scrutiny by the presidency, starting with [Mattia] Binotto himself. The only one to always put his face to it, however, and already committed to the 2023 project 'in an advanced stage of definition'."
Binotto has faced criticism for his stubbornness this season, not helped by his statement there was nothing Ferrari needed to change, and Corriere della Sera have suggested his future with the team is not yet secured.
"The World Championship is gone, the objective now to win as many races as possible," they said. "Will that be enough for the team principal's continuation? It is all in the hands of [Ferrari CEO] John Elkann and managing director Benedetto Vigna, who are silent.
Friday at Zandvoort ✅#essereFerrari 🔴 #DutchGP pic.twitter.com/EhymwWIX40

— Scuderia Ferrari (@ScuderiaFerrari) September 2, 2022
"At Maranello they are worried about the strength of Red Bull, and so are the F1 promoters, who risk witnessing a dominance of the Dutchman in the coming races if his pace is what it was on Sunday [during the Belgian Grand Prix.]"
Potentially sacking Binotto has been described as a return to a "culture of fear" at Ferrari by The Race's Mark Hughes.
"Sacking the guy in charge is what Ferrari used to do, apart from in the Ross Brawn/Jean Todt era, and it led to a sequence of the team falling ever further and further back and the whole place operating under a culture of fear," Hughes told The Race's podcast.
"What Binotto has done is change that. He maybe hasn't yet managed to combine that with taking on, accepting and eradicating weaknesses without making it fearful for the people there.
"He doesn't want that fear culture and he seems to have got rid of that very successfully.
"He's also overseen the most technically impressive Ferrari for many, many years.
"So I think he's got a lot more right than he's got wrong."