Ferrari already have a rival's 'detail' on the F1-75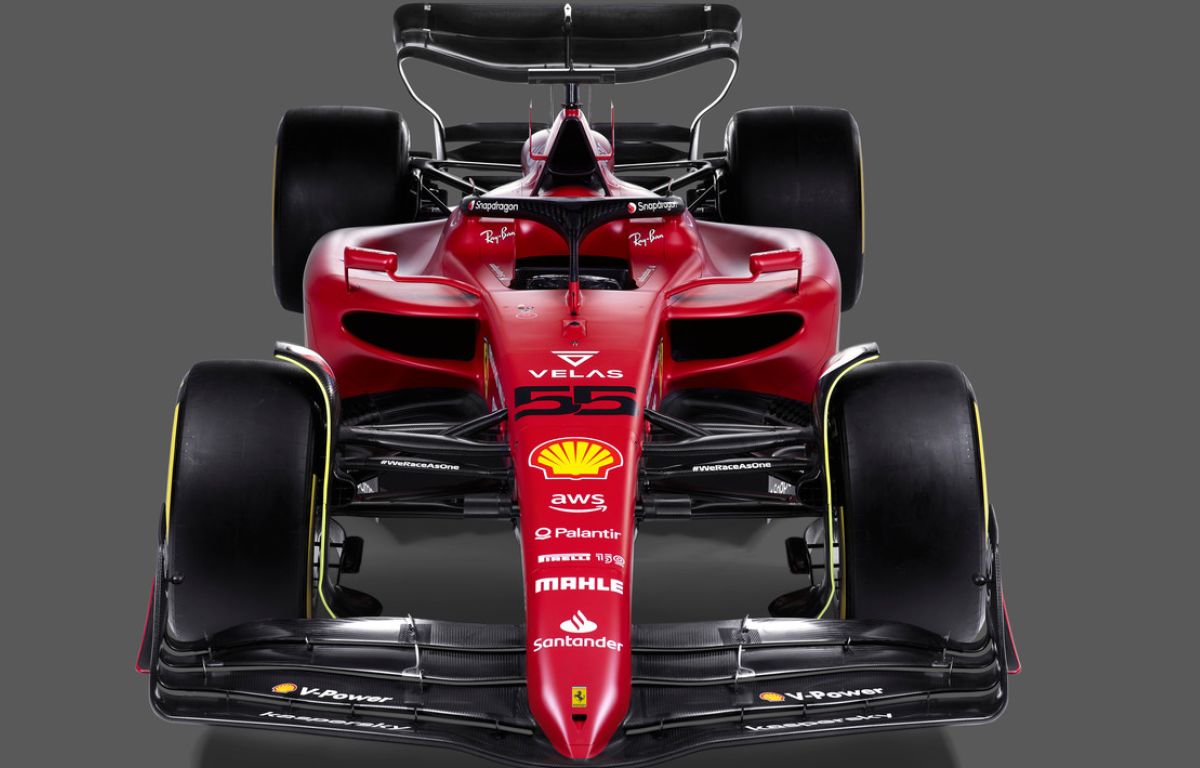 Ferrari were clearly keeping a beady eye on their rivals' launches as Mattia Binotto says they have already replicated one "detail" they spotted.
Launch season has continued in virtual mode this year as the pandemic goes on, with teams adopting various policies about just how much of their all-new cars they would show to the world.
In the order of the 10 'big reveals', Ferrari found themselves positioned seventh. Therefore, depending on how much or how little the previous six had displayed of their 2022 challenger, they had a few things to look at and potentially implement on the F1-75.
There was clearly something that had caught the attention at Maranello and thus had quickly been incorporated into the brand new design.
Past 🆚 Present

Here's how the F1-75 compares with its predecessor #essereFerrari 🔴 @Charles_Leclerc @Carlossainz55 pic.twitter.com/FWrF7karTf

— Scuderia Ferrari (@ScuderiaFerrari) February 19, 2022
"We will see if there are any interesting ideas we can adopt," said Binotto, quoted by F1-Insider.
"On the F1-75, there is already a detail from a car that was presented in the past few days, and especially in this first phase we will all be watching each other very closely."
Of course, the best opportunity for such observations will be in Barcelona from Wednesday to Friday this coming week when all 10 teams take part in what Formula 1 are describing as a "pre-season track session". It could also be called an unofficial test.
At least, unlike some of their rivals, Ferrari presented the real thing at their online launch via Binotto and drivers Charles Leclerc and Carlos Sainz – and the F1-75 has attracted widespread praise for its appearance, both in terms of construction and livery.
Jean Alesi, who raced for the Scuderia from 1991-95, described it as "a real marvel".
The Frenchman added: "[It is] very, very sleek, with a bit of a refined nose. The car is already impressive, a jewel. The Red Bull was nothing special because it's a show car, but Ferrari is a shock."
Binotto said Ferrari had been brave with their design of a car they hope can turn them into winners again for the first time since September 2019.
"We have made different choices than others, maybe less conventional," said the team principal.
"I would call this car brave because it is the child of a team that has gone through difficult times in recent years but has always stayed united and tried to improve."
But Binotto is urging patience and does not think the F1-75's performance at the opening two races in Bahrain and Saudi Arabia will necessarily be a reflection on the whole of 2022.
"I think we will have to wait for five or six races to understand the full potential of the car," he added. "The true values of the cars will only become clear after a few races.
"[But] when we look at the data, we are convinced the car will work."
Ferrari reveal their 2022 challenger
Ferrari have revealed their 2022 challenger.