Ferrari: Giovinazzi 'entitled' to a 2022 Formula 1 seat
Ferrari team principal Mattia Binotto believes their Alfa Romeo-based driver Antonio Giovinazzi deserves to stay in the series.
Currently in his third campaign with Alfa Romeo, Giovinazzi is fighting to extend his career into a new season – although his chances look to have diminished further after Mexico.
The tension was already there when Giovinazzi ignored team orders at the Turkish Grand Prix, refusing to let his team-mate Kimi Raikkonen through, before then at the Mexican GP sarcastically criticising his race strategy.
Giovinazzi did not even rule out sabotage when that idea was put to him.
Binotto said he did not know what had gone on in Mexico between Giovinazzi and Alfa Romeo, but fully believes the Italian driver is "entitled" to a place on the 2022 grid.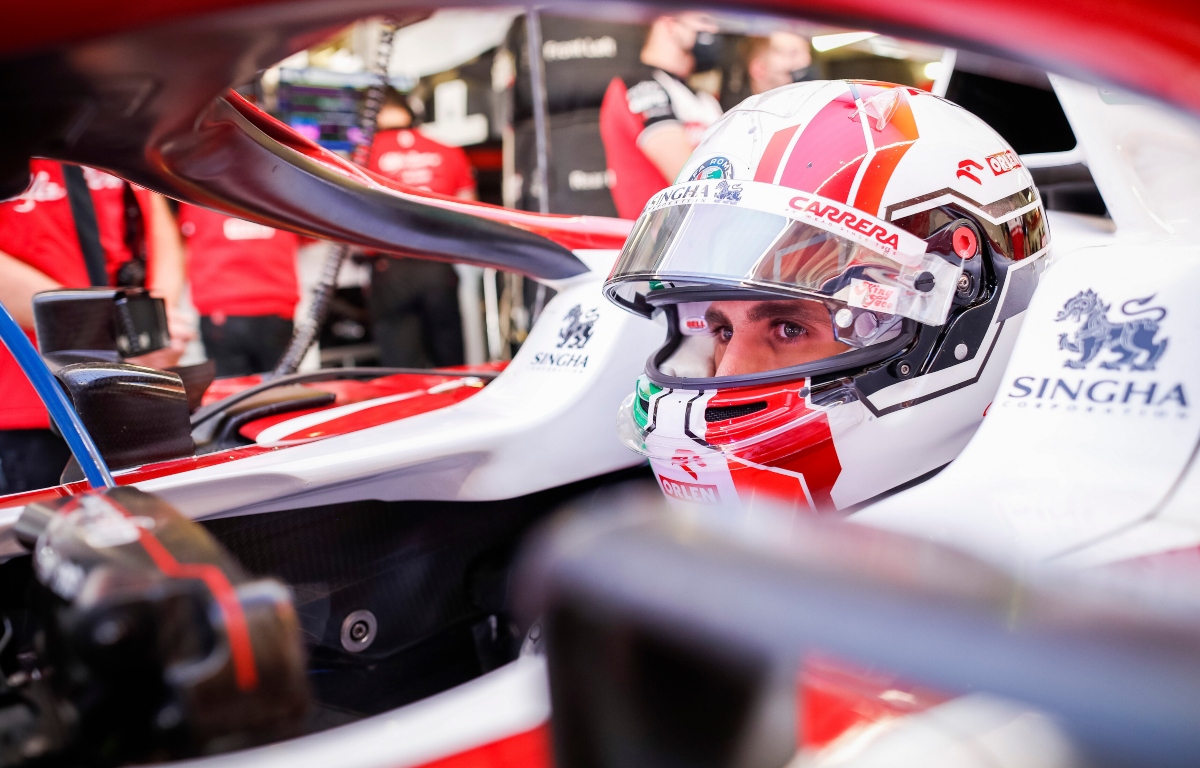 "Honestly, I'm not able to comment on this matter because I didn't watch it. I'm more focused on our cars and I don't know what happened to Antonio," Binotto told Sky Italia when asked about Giovinazzi's Mexican GP being ruined by Alfa Romeo.
"That said, Antonio, besides being a worthy driver, he is also a Ferrari driver. I have to say we are sorry too if they don't make him able to be under the right conditions.
"We are sorry if next year he won't have a seat in Formula 1, absolutely, because we think in these years of Formula 1 he kept growing, he's doing well and he's worthy, so I believe he should be entitled to have a seat for next year.
"But this is not in our hands, it's not up to us to take this decision."
The second Alfa Romeo seat is the final piece of the 2022 puzzle to fall into place, so if it did not go to Giovinazzi then he would be left without a drive.
There is no room in the Ferrari line-up with Charles Leclerc and Carlos Sainz impressing in 2021.
Come 2022, Ferrari want to return to winning ways under the new regulations and so asked for the areas where Ferrari must improve, Binotto replied: "If I look at what we have to improve for next year, I don't think it's very much the drivers.
"We have to be more consistent with the pit-stops because we had some struggles in the last races. Next year we will have bigger wheels, 18-inch wheels, so also heavier, that won't be banal.
"As a team I believe we made important steps forward this year with the strategy, the team spirit, the collaboration of the drivers and the ability to manage the tyres. So on that front I feel ready for 2022.
"We must have a car fast enough. If there is something we have to improve on is the car itself, aerodynamics, engine, chassis.
"We are fully committed, I believe the team is working well. I'm sure we are making a good car. Then in Formula 1, everything is relative – we will have to see where the others are."
Additional reporting by Luca Brambilla
A tale of two exits at Alfa Romeo
There seems to be a tale of two exits at Alfa Romeo as Kimi Raikkonen and Antonio Giovinazzi head into the final races.