Ferrari to appeal latest Racing Point reprimand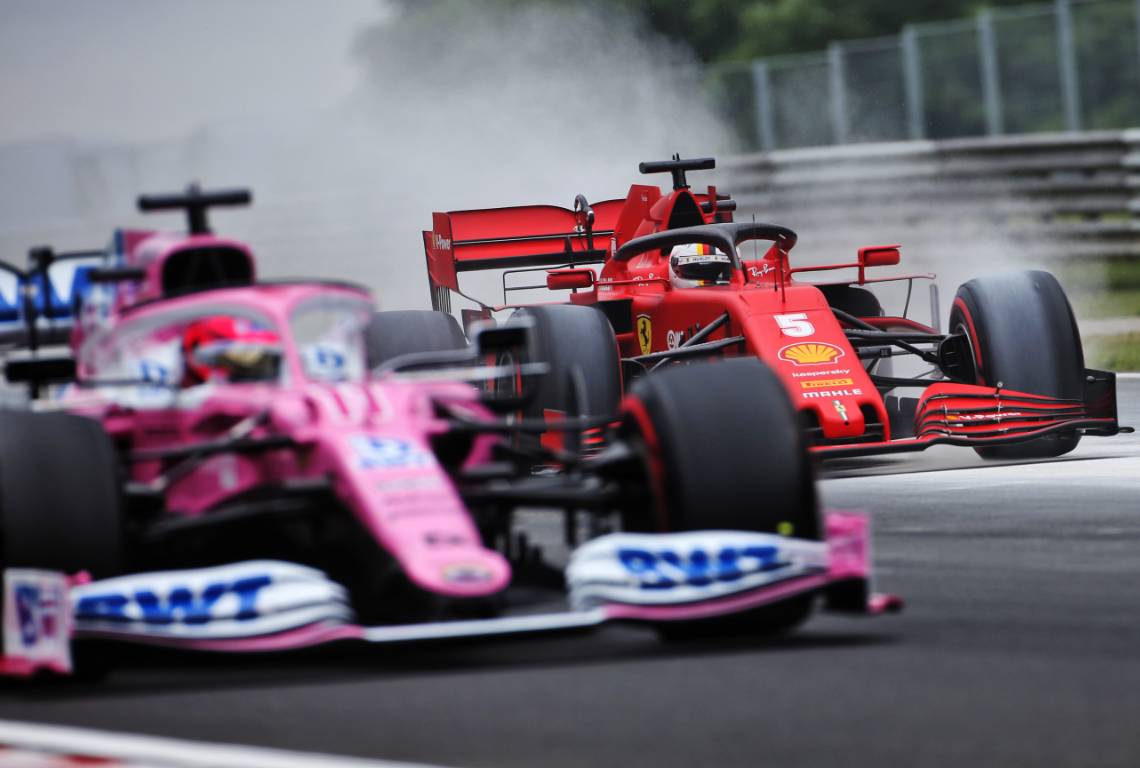 Ferrari are not letting up in the F1 copying saga – they have served notice of intention to appeal the Belgian Grand Prix stewards' decision to reprimand Racing Point for their rear brake ducts.
The latest move follows Ferrari's decision to continue with their appeal against the FIA's verdict over the Racing Point brake ducts.
Earlier this month, Racing Point were found guilty of breaching F1's sporting regulations for the design of their rear brake ducts being too similar to last year's World Championship-winning Mercedes.
Racing Point themselves are appealing against that decision and the resulting punishment of a 15-point deduction and 400,000 euros fine.
Renault, who launched the original protest, and Ferrari also appealed based on their opinion that the sanctions are too lenient before the French manufacturer decided to drop out of the process, choosing to move on.
However, Ferrari clearly have no intention of letting the matter lie, as evidenced by their appeal against the latest reprimand for Racing Point which has become a part of every race weekend, due to them continuing to use the controversial – but legal – brake ducts.
Ferrari have now chosen to escalate their objection by appealing that penalty as insufficiently harsh.
Get your hands on the official Ferrari 2020 collection via the Formula 1 store
According to The Race, the backdrop to this is the continuing negotiation between Ferrari, Formula 1 and the FIA about next year's permitted development token usage.
A token system has been created to control the number of upgrades teams can do as they carry their 2020 cars through to 2021 as part of the measures implemented to help teams stay afloat through the global health pandemic.
A grey area exists around customer teams using 2019 parts that might want to switch to 2020 designs in those areas, as this could potentially be done without using any development tokens.
The Race understands there is particular concern among Racing Point's rivals about the possibility of them being able to add Mercedes' 2020 radical rear suspension design without a token spend, and that this is key to Ferrari's continued pursuit of the case.
The Belgian Grand Prix stewards' report on the Racing Point brake ducts confirmed: "The stewards find BTW Racing Point F1 Team in Breach of Appendix 6 of the 2020 FIA Formula One Sporting Regulations.
"In relation to penalty, we believe we must impose a Reprimand on BWT Racing Point F1 Team as the Competitor of Cars 11 and 18."
Follow us on Twitter @Planet_F1, like our Facebook page and join us on Instagram!