'Ferrari are only back when we have the title'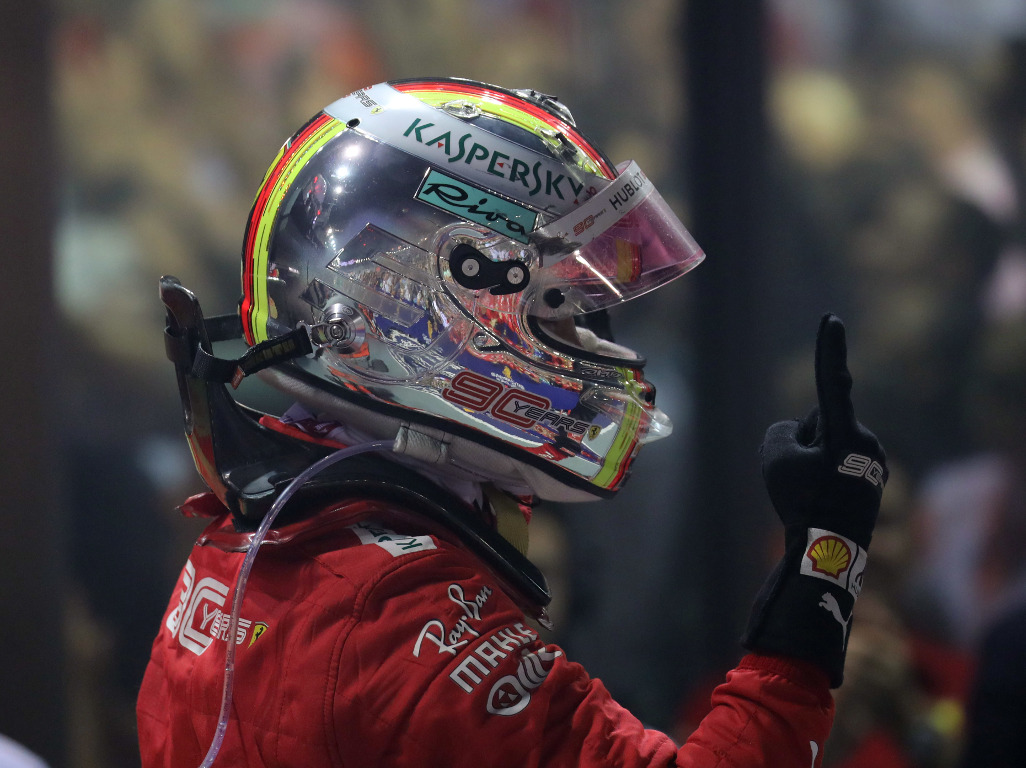 Sebastian Vettel has downplayed pundits' claims that Ferrari are 'back', saying they won't feel that way until they are holding the championship trophy.
Vettel clinched his first race win of 2019 on Sunday night in Singapore as he led home a Ferrari 1-2.
It was the Scuderia's first 1-2 result since the 2017 Hungarian Grand Prix and Vettel's first P1 in 397 days.
The Marina Bay victory also marked Ferrari's third win in as many races with Charles Leclerc triumphant at Spa and Monza.
This has raised questions about whether Ferrari, win-less before the summer break, are finally back.
Vettel says not yet.
"I've been around for a while now with Ferrari and I think there's only one way for Ferrari to be back which is when we win the championship," he said.
"That's a very harsh judgement but that's what it is, that's the reality.
"We're working very hard on that.
"I think this year will be very, very difficult to turn things around with the current form that Mercedes has for the last 15 races or 14 races that we did now.
"But we keep fighting because anything we learn this year will help us next year, so the bits we brought here obviously are positive in terms of also looking to next year's direction, development etc.
"But we need more, obviously we want to be the best team, which currently we are not.
"The last races have been good for us so that's great for our self confidence inside the team for everyone, but there's still a lot of work ahead of us."
With six races remaining in 2019, Ferrari are second in the Constructors' Championship with 394 points, 133 behind Mercedes.
Follow us on Twitter @Planet_F1 and like our Facebook page.