Ferrari begin investigation into Leclerc engine failure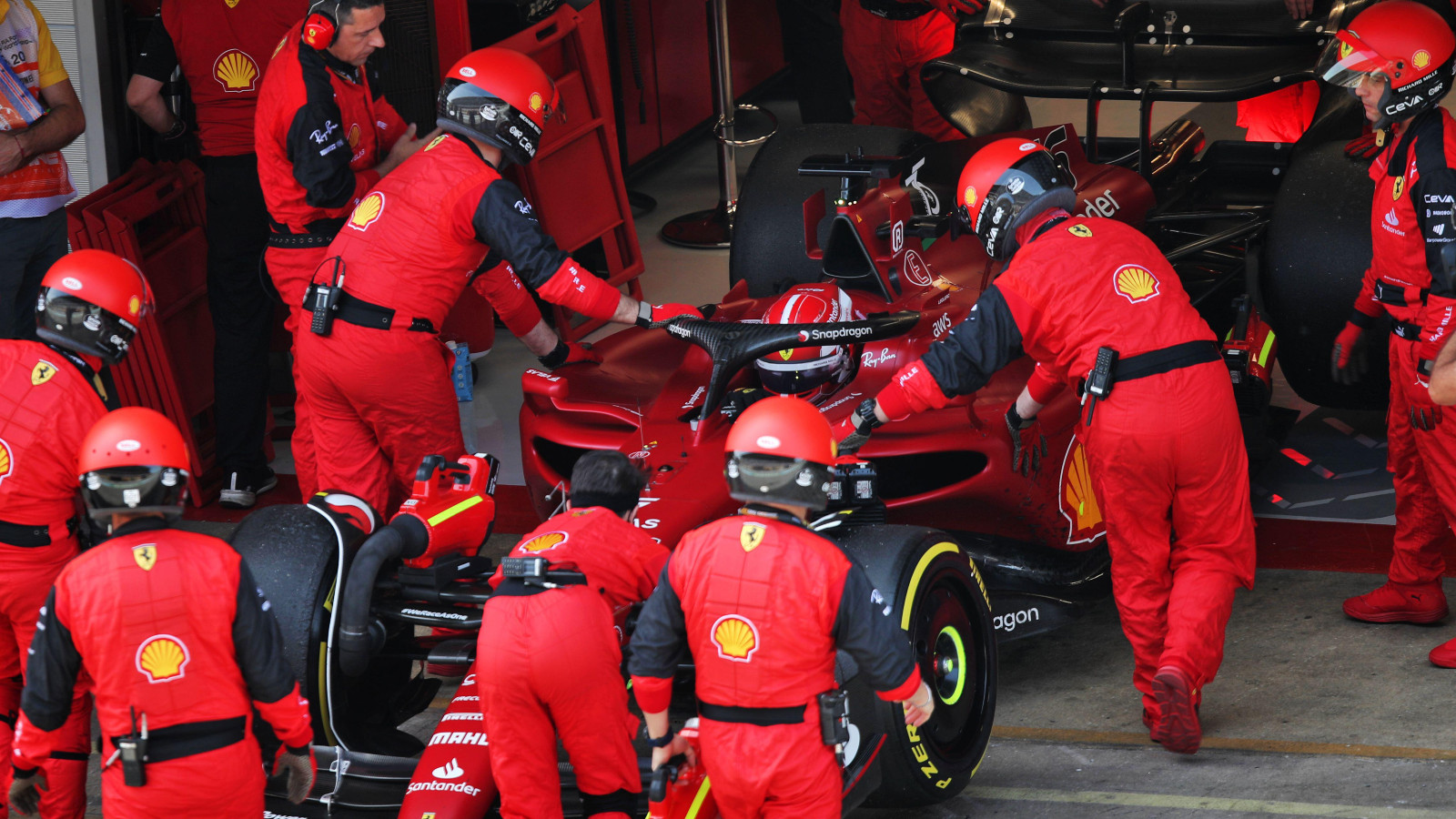 Ferrari will send Charles Leclerc's failed power unit back to Maranello for extensive investigations after the Monegasque retired from the Spanish Grand Prix.
Charles Leclerc's championship hopes took a significant hit during the Spanish Grand Prix, with the Ferrari driver suffering a catastrophic engine failure while leading the race.
Comfortably out in front after a troubled first stint for Red Bull's Max Verstappen, Leclerc slowed without warning on Lap 27. Slowing to a crawl, the championship leader was able to make it back to the pits as he took to team radio to exclaim, "Noooo!"
With Verstappen going on to win the race and lead a Red Bull 1-2, Ferrari and Leclerc have now lost the lead of both championships.
"I don't know anything, more than what happened basically," a rueful Leclerc told Sky Sports F1 after his retirement.
"I had no indications before and it just broke and then lost the power completely. So it's a shame."
📻 #Charles16 :"It's ok, we'll come back stronger."

Xavi: "For sure". ❤️

Unfortunately we had to retire #Charles16's car due to a technical issue. #SpanishGP

— Scuderia Ferrari (@ScuderiaFerrari) May 22, 2022
Team boss Mattia Binotto said the troublesome power unit will be shipped back to the Scuderia's base in Maranello for full analysis. It's unclear for now whether the engine will be able to be kept in Leclerc's pool for the season.
With three engines permitted for the season, losing an engine at this early stage of the campaign will likely trigger engine grid penalties for Leclerc as the year progresses.
Asked whether there's been any indication as to what the problem was, Binotto said it's unclear at this point.
"No, not yet," he told Sky Sports F1.
"Obviously, there's been a sudden power unit issue. Certainly a serious reliability issue, but the power unit will be [sent] back to Maranello, [it] will travel during the night and, tomorrow morning, we'll disassemble it."
But Binotto denied that there's any concerns creeping in at the Scuderia.
"I think that the season is still very, very long and it's only six races," he explained.
"They had initial unreliability, today is the turn of Charles. Maybe, until the end, it may still happen.
"We've seen DRS issues for Max today, and what happened him in qualifying on the last run yesterday. Everything may happen, and that's not something you can predict. You can only try to work well."
Leclerc, addressing the disappointment of losing the race and his championship lead, said he's focussing on the positives after dominating the race from pole position up until his failure.
"In those moments, I believe that there's nothing else I can do apart from looking at the positives, and there are plenty this weekend," he stated.
"There's the qualifying pace, the race pace, and, most importantly, the tyre management that has been a weakness in the last three races.
"I think we've definitely found something this weekend on that, and so it gives me the confidence for the rest of the season.
"But, on the other hand, yeah, we cannot afford for this to happen many times during a season so we need to find the problem.
"That's fine. I am not looking at it. I think what is the most important is the overall performance and, performance-wise, we are performing very well. So I can't wait to go home next week and, hopefully, we'll have a great result."