Ferrari boss retains hope that Red Bull are catchable in F1 2023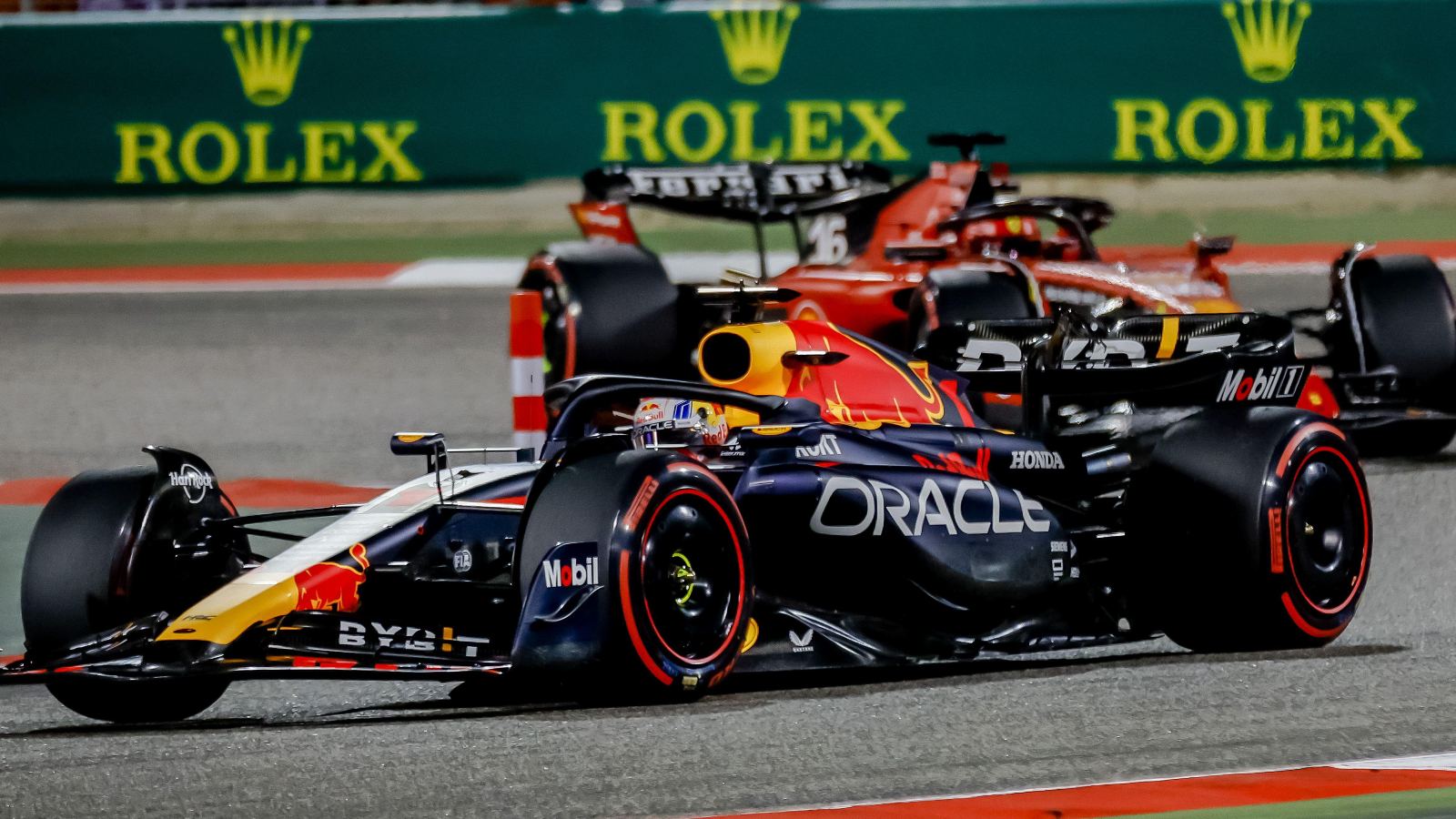 Fred Vasseur, the Ferrari team principal, remains hopeful that Red Bull can be caught over the remainder of the 2023 Formula 1 season despite a strong start to their title defence.
Having eased to both the Drivers' and Constructors' Championships in 2022 by winning all but five races, Red Bull have started this season in near-perfect fashion by registering consecutive one-two finishes with Max Verstappen and Sergio Perez in Bahrain and Saudi Arabia.
Although Fernando Alonso finished third in both races for Aston Martin, it is unclear at this stage which team, if any, will be able to stop Red Bull in 2023.
Vasseur's Ferrari have endured a troublesome start to the campaign, with Charles Leclerc retiring in Bahrain before being forced to take a grid penalty in Jeddah having already exceeded his engine component pool for the season. Team-mate Carlos Sainz, meanwhile, has struggled for pace.
But Vasseur, who succeeded Mattia Binotto as team boss at Maranello over the winter, is optimistic that Ferrari can return to race-winning contention soon.
Per Motorsport.com, the Frenchman replied when asked if Red Bull can be caught: "I think so.
"We have to continue to push. I think it's not the right attitude to think about the gap and say, will we be able to close the gap?
"We have to be focused on ourselves, that we know when we are weak and we have to improve on this one.
"We will see what is the outcome when we do a decent step."
PlanetF1.com recommends
Ranking Fernando Alonso's F1 career moves from worst to best
Felipe Massa's bold prediction: Felipe Massa can break Michael Schumacher record before Lewis Hamilton
Nelson Piquet hit with hefty fine over racist, homophobic slurs against Lewis Hamilton
With Leclerc classified in P2 in Jeddah qualifying before serving his penalty, Vasseur felt Ferrari extracted the most out of the SF-23 car "on some occasions" over the Saudi Arabian Grand Prix before suffering a "very poor" end to the race when both drivers ran hard tyres.
Recent reports have indicated that Ferrari are considering switching to a Red Bull-esque concept for next season, having competed with a unique sidepod design since the new ground effect regulations were implemented at the beginning of last year.
Ferrari are to introduce an upgrade package in time for next weekend's Australian GP and Vasseur has insisted that an underwhelming start to the season will not force sweeping changes to the car.
He added: "The performance in all businesses it's always coming from different pillars.
"It's never one single thing going well or wrong. And it's not because we had a poor stint with the hard that we have to stop the development on the aero, the suspension or the engine.
"We will continue to do our best on every single area of the performance.
"But if you have a look just on the picture of this weekend I think the potential of the car was OK-ish on Saturday and perhaps OK-ish at the beginning of the race, but we were not there on the last part.
"It's not because we are not performing or we are performing that we will change the plan. The updates that you will see next week in Australia, the parts are already in the production.
"It's not because I will come back to the factory tomorrow morning and say guys we have to push that we will have updates next week in Australia.
"It's not working like this."