Ferrari bringing 'a few new parts' to Singapore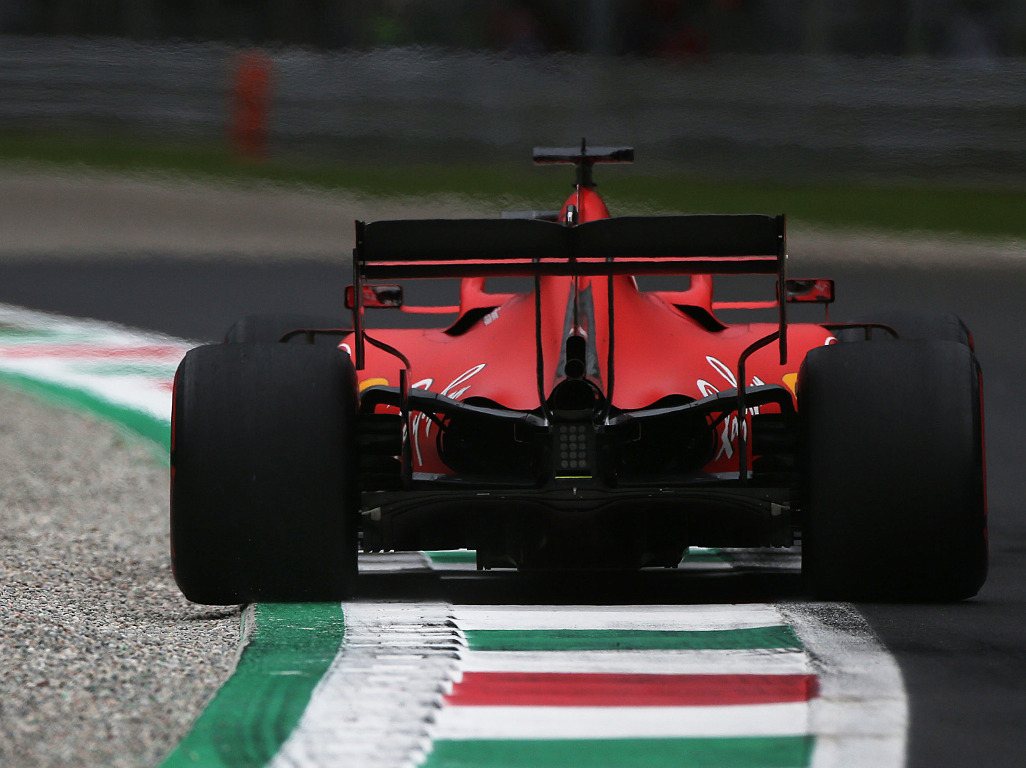 Ferrari team boss, Mattia Binotto, has said the team are bringing new parts with them to help try and get closer to Mercedes at this weekend's Singapore Grand Prix.
Charles Leclerc has provided the Scuderia with back-to-back race wins at Spa and Monza, but their winning run looks likely to come to an end at a Marina Bay circuit expected to suit Mercedes and also Red Bull.
To try and combat this, Ferrari are introducing some new parts to the car, according to Binotto.
"Coming from back to back victories is a good feeling for the team and for our tifosi, but in reality these victories are already behind us," Binotto said in Ferrari's Singapore preview.
"We are well aware that Singapore will present new challenges and a layout in which our car is not as strong as at other circuits.
"We are bringing a few new parts there as part of our effort to close the gap to the competition, at a track that features predominantly slow speed corners.
"This race also sees the return of the Hypersoft tyre compound, which has not been used since the Canadian GP.
"All of this, together with the traditionally eventful close racing in between the barriers, on the city streets – conditions that both Sebastian and Charles love very much – will certainly make for a tough but exciting race weekend."
After winning the last two races, Leclerc has conceded that the Singapore Grand Prix looks tough on paper for Ferrari.
Leclerc said: "After two positive weekends in Belgium and Italy, the race in Singapore doesn't look as good on paper for us, because of the very different circuit layout, featuring lots of of slow corners and fewer straights.
"It might be a more difficult weekend for us, but we will give our all to have a good result.
"Singapore is maybe the toughest track for us drivers physically, just because of the heat and the humidity. It's always a special place to go, because it's a night race.
"I really enjoy driving at night and somehow, it feels a lot quicker than it does during the day. It's just a unique weekend and I am really looking forward to being there."
Sebastian Vettel, meanwhile, feels Singapore can be hard to predict given the track characteristics.
He added: "We have seen before that anything can happen in this race, so the final result is hard to predict. Off the track, there will also be a lot of pressure on the teams as this race is back to back with Russia.
"After Spa-Francorchamps and Monza, we are going to a very different circuit: Singapore, which is one I really enjoy. It´s a street circuit, bumpy and with no room for errors and it's one of the few races run under lights.
"We stay on European time, which is a bit strange because we leave the circuit when the locals are getting up with a six hour-time difference. We need maximum downforce and have the three softest tyre compounds."
Follow us on Twitter @Planet_F1 and like our Facebook page.