Ferrari broke the 'golden rule', leading to 'one unhappy man' in Charles Leclerc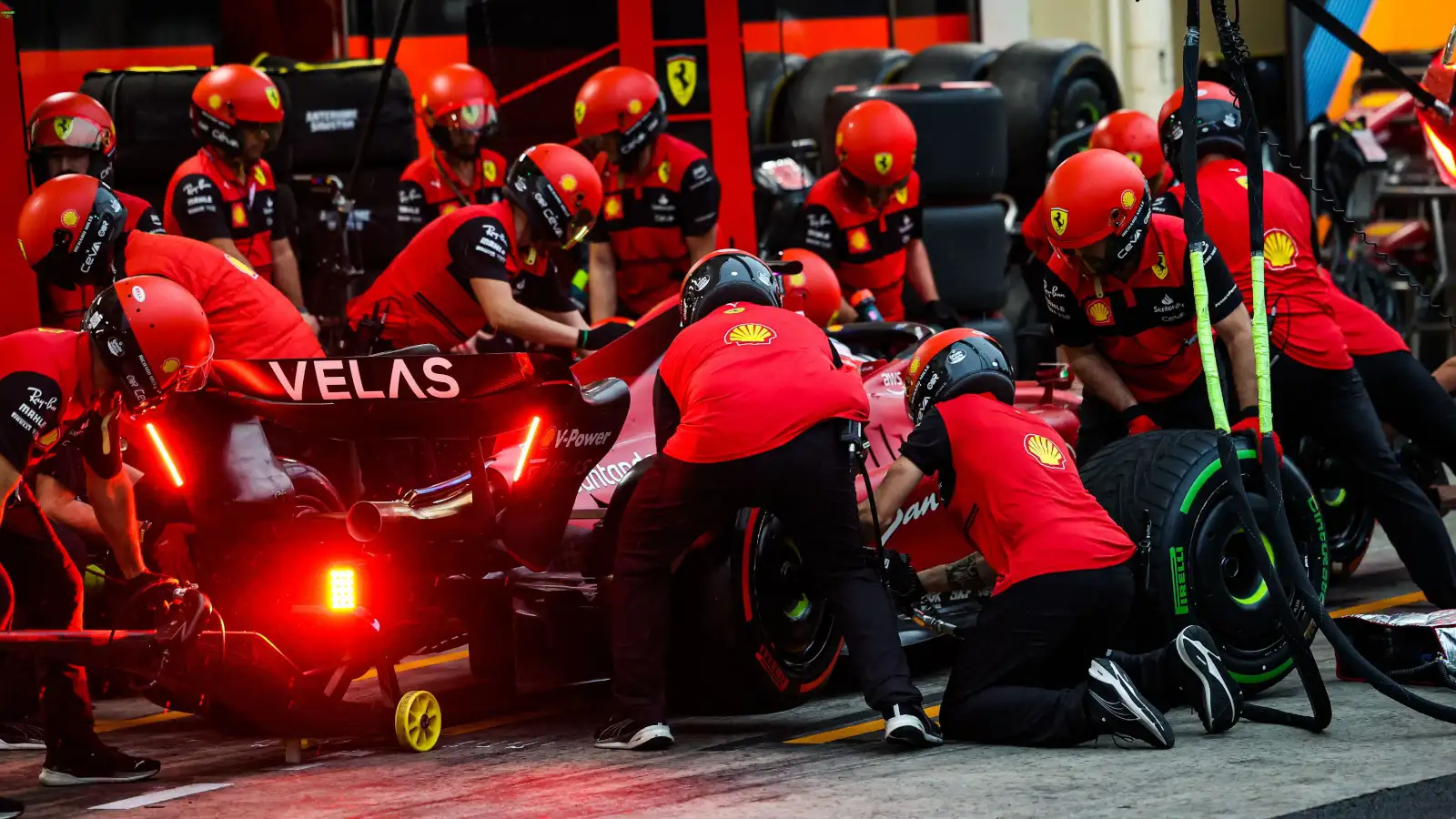 Not for the first time this season Ferrari have needed to defend a strategy call, the Scuderia breaking the "golden rule" in Friday's qualifying for the Sao Paulo Grand Prix sprint.
With rain threatening to fall at the Interlagos circuit, Ferrari split their drivers' strategies heading into Q3.
While Carlos Sainz was put on the soft slick Pirellis, Charles Leclerc was given a set of intermediates.
Lining up at the end of the pit lane, he asked Ferrari: "Am I the only one on inters?"
The answer was yes.
The Monégasque driver was, as expected, very slow but instead of pitting he stayed out to set a lap time.
He finished qualifying slowest of the Q3 runners as when he did eventually swap to the slicks, the red flags were out for George Russell's off.
"Beautiful, fu**ing beautiful," he sarcastically declared.
He told Sky Sports: "We were expecting some rain which never came. I will speak with the team and try to understand what we can do better in those conditions.
"Extremely disappointed. The pace was there, but whatever."
On the one hand, but then again on the other…
Ferrari sporting chief Laurent Mekies was left to defend the latest botched strategy call.
While the Frenchman concedes there is a "golden rule" to go for it when the track is dry, Ferrari were wary of the imminent rain.
"It's the sort of qualifying where you need to make a lot of calls," Mekies explained. "Some of the ones made worked, others worked less.
"Altogether, it's a bit frustrating because we got both cars into Q3 and then we were confronted with a tough choice.
"On one hand, you've got a track that is dry and there's a golden rule that says you should go for that track if it is dry.
"On the other hand, we were expecting heavy rain imminently, therefore at the end of the day we split our cars.
"You always know at that very moment when your cars are going out that depending on the exact timing of the rain you will have one happy man and one unhappy man.
"That's exactly what happened.
"The rain came probably a minute too late for Charles, but it was probably the right timing for Carlos who was second on track. Altogether, it is the way it is, P5 and P10.
"Fighting back to get back to fight"
Mekies believes Ferrari can fight back in Saturday's sprint, the result of that setting the grid for Sunday's Sao Paulo Grand Prix.
Adamant Friday's action was only the start, the 45-year-old says Ferrari have better pace this weekend than in Mexico and reckons that will ensure them a better starting position for Sunday's race.
"It's the start of a long weekend with both the 100km [sprint race] and 300km on Sunday, so we will be fighting back to get back to fight for better places," Mekies added.
"We seem to be in a slightly better place compared to what we were seeing the last weekend in Mexico, so let's see."
Leclerc will line up P10 on the sprint race grid with Sainz fifth.
Read more: Winners and losers from Sao Paulo Grand Prix qualifying