Ferrari can bag P3 but Sainz expects 'fight' from McLaren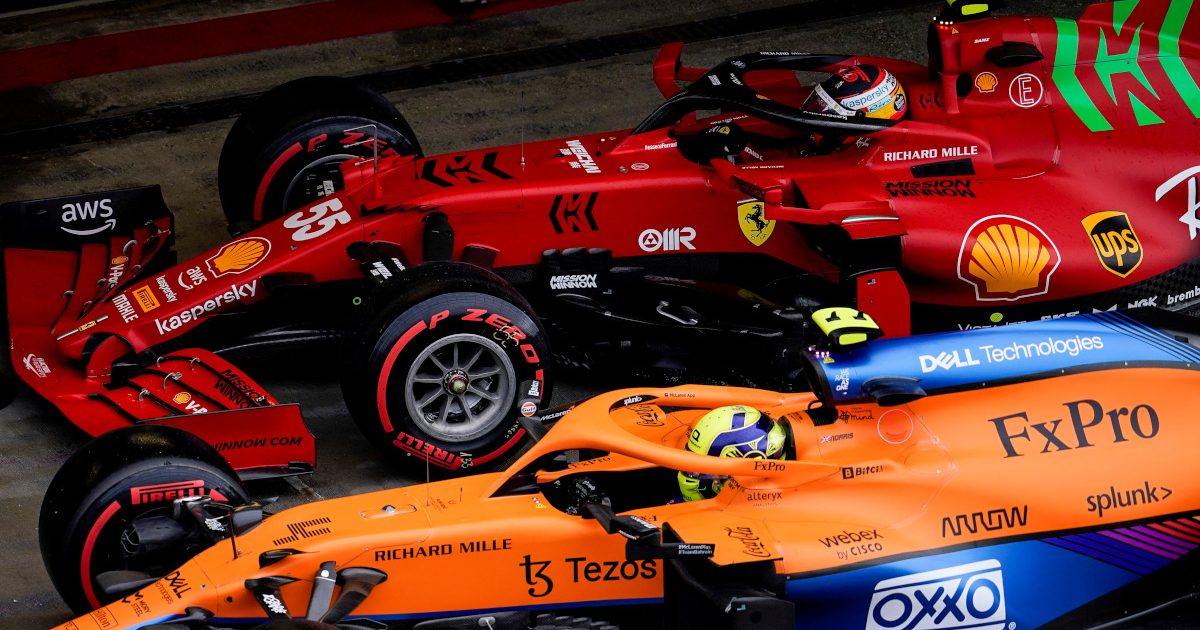 Ferrari will secure third place in the Constructors' Championship if they out-score McLaren by five points at the Saudi Arabian Grand Prix.
But Carlos Sainz has warned that sounds easier than it is.
With both Sainz and Charles Leclerc powered by Ferrari's upgraded engine, Sainz and his team-mate have gone on a run of double points-hauls with five in a row.
That has seen Ferrari pull 39.5 points clear of McLaren in the battle for third place with the potential to put it out of McLaren's reach at the Jeddah Corniche circuit this Sunday.
Ferrari only need to out-score the Woking team by five points.
Sainz, though, concedes that is by no means an easy task.
"We need to outscore them by four or five points, I think, this weekend, which, looking at recent results might seem like a likely scenario," the Spaniard said as per the official F1 website.
"But we need to remind ourselves that McLaren have been in the fight in every race that we've outscored them.
"It's not like we were on an easy route to outscore them before their trouble in the last three races, so it's been really tight still; we've just managed to make less mistakes, put everything together with both cars and out-score them.
"But I feel like here they might have the faster car and they will bring the fight down to Abu Dhabi, probably."
Carlos Sainz #SaudiArabianGP pic.twitter.com/lC5U1OxoLj

— Bruno HQ (@iPicsHQ) December 2, 2021
Sainz's former team-mate at McLaren, Lando Norris, says that while the championship situation may look a bit bleak for McLaren, they need to line up on the Saudi Arabian grid confident in their abilities.
McLaren is the only team this season to have bagged a 1-2 in a grand prix, Daniel Ricciardo leading home Norris at the Italian Grand prix.
"I would say so, I think we have to be [confident]," Norris told the media.
"I don't think there's any point coming here and thinking we're going to have an awful weekend; even if we do, we can't think it!
"I think it's better we come in positive and confident, because we've got some ground to make up and I think it's good to have a good end to this season anyway no matter where we finish.
"I'm confident. I think I'm confident personally as well that it's a track that will suit me and a bit of my driving style, so I'm looking forward to it."
Norris is one point ahead of Leclerc in the Drivers' standings with Sainz a further 6.5 off the pace.
PlanetF1 Verdict
Sainz expects McLaren to fight for P3
Carlos Sainz expect McLaren to continue to fight for P3 in the Constructor's Championship.