Ferrari 'cannot influence' Alfa Romeo driver decision
Although Mattia Binotto says driver choice is part of the conversation with Alfa Romeo, he is adamant the line-up is a "choice of the team".
Back in 2019, Ferrari placed Antonio Giovinazzi with the Alfa Romeo team and it was the Scuderia's decision to keep him in the seat for 2020 and again this year.
Next season, though, it is a different story.
Alfa Romeo team boss Fred Vasseur has made it clear his team's 2022 line-up will be his decision, not Ferrari's.
However, rumoured to be on the verge of dropping Ferrari driver Giovinazzi, Binotto was asked if that would have an impact on Ferrari's future dealing with the Ferrari-powered team.
He maintains the final decision regarding a driver line-up belongs solely to each "independent" team.
"I think that's really a choice of the team," he said during Friday's FIA press conference for the Italian Grand Prix weekend.
"The team are really independent on the choice of their driver, which is important for us as well.
"It's clear as well that Antonio for us, he's our reserve driver, he's an Italian driver, he's part of the Ferrari family, he's a Ferrari driver, so for us it will be great to have him still driving next year.
"We believe he is a good driver and somehow he deserves to have a seat next year but, as I said, we cannot influence the team decision."
But Binotto added: "As power unit supplier, obviously I think we are always evaluating the collaboration, the partnership with the team, and obviously the driver choice is part of the evaluation."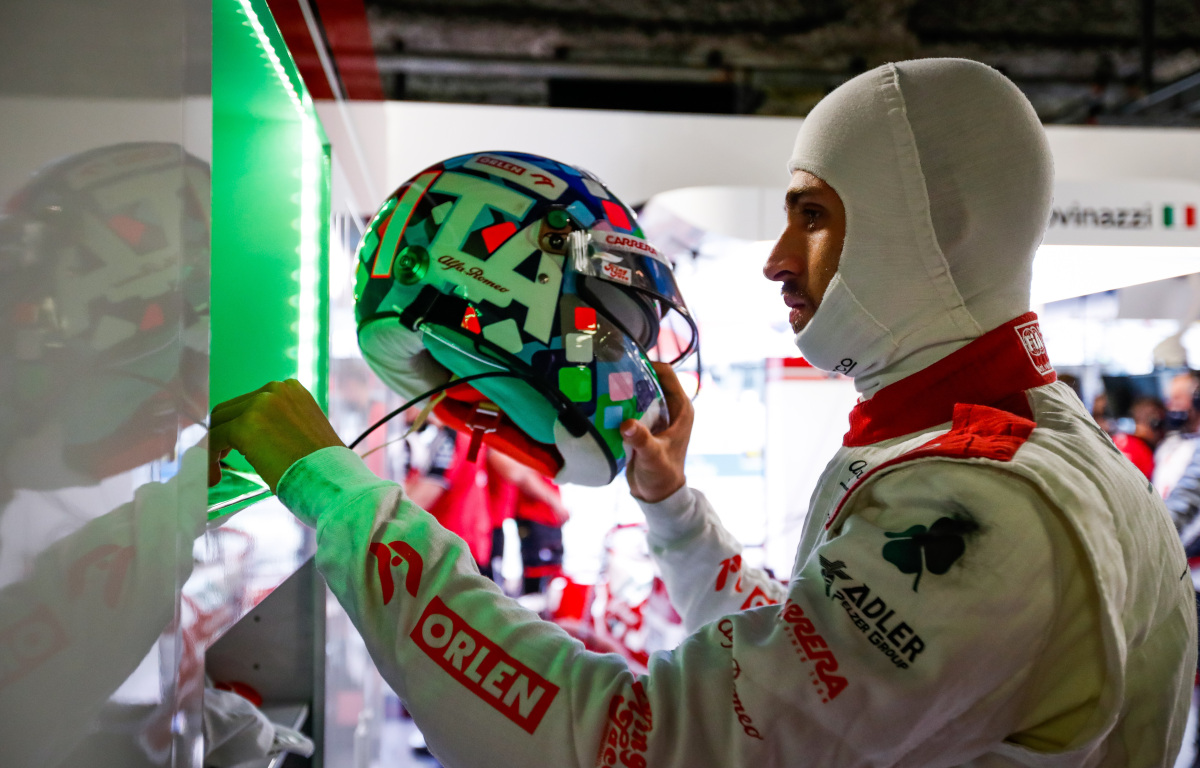 F1 TV are offering PlanetF1 readers 10% off both monthly and annual subscriptions! ! In order to claim this fantastic discount, click the following link and use the promo code PLANETF10 at checkout!*
*The offer ends at midnight on September 12 and excludes Netherlands
Should Alfa Romeo drop Giovinazzi in favour of either Theo Pourchaire or Guanyu Zhou, whose sponsors are reportedly willing to pay €30million to put him in the car, the Italian is likely to be out of Formula 1.
Although Haas have not officially confirmed their 2022 line-up, the team are expected to stick with Mick Schumacher and Nikita Mazepin, with the rest of the grid confirmed.
Binotto says Ferrari could potentially help Giovinazzi find another race seat in a different series, although for now the focus is still Alfa Romeo and F1.
"That's something on which we are not starting discussing with him," said the Italian.
"A lot will depend on what he's willing [to do] and what is Antonio's interest for the future.
"But I think the first efforts should be to try to find a place and a seat in F1 for him and that's where we are fully focused at the moment."