'Ferrari can't capitalise on new rules like Merc in 2014'
Preparing for a new era in Formula 1 in 2022, Mattia Binotto has ruled out Ferrari doing what Mercedes did in 2014, saying the timing is out.
Back in 2014 Formula 1 introduced a new engine, swapping the V8s for a hybrid turbo V6 power unit.
Mercedes got the jump on its rivals.
The Brackley squad spent years developing its engine and has since gone on to win seven successive championship doubles.
Formula 1 is gearing up for its biggest rule change since then, the sport introducing new aerodynamic regulations in 2022, moving to ground effect aerodynamics in a bid to improve the racing.
It begs the question whether Ferrari, who are on the back foot after a disappointing 2020 campaign, can make the same leaps forward that Mercedes did.
Team boss Mattia Binotto says it is doubtful as the teams are only permitted to work on their 2022 cars from 1 January 2021.
"I don't think you can compare the situations," Binotto told Motorsport-total.com.
"Back then, Mercedes was clever enough to develop its power unit long before anyone else.
"If there is one thing in common, it is that there is a big rule change, but the timing is very different."
Sign up to the official Formula 1 store and save 10% on your first order!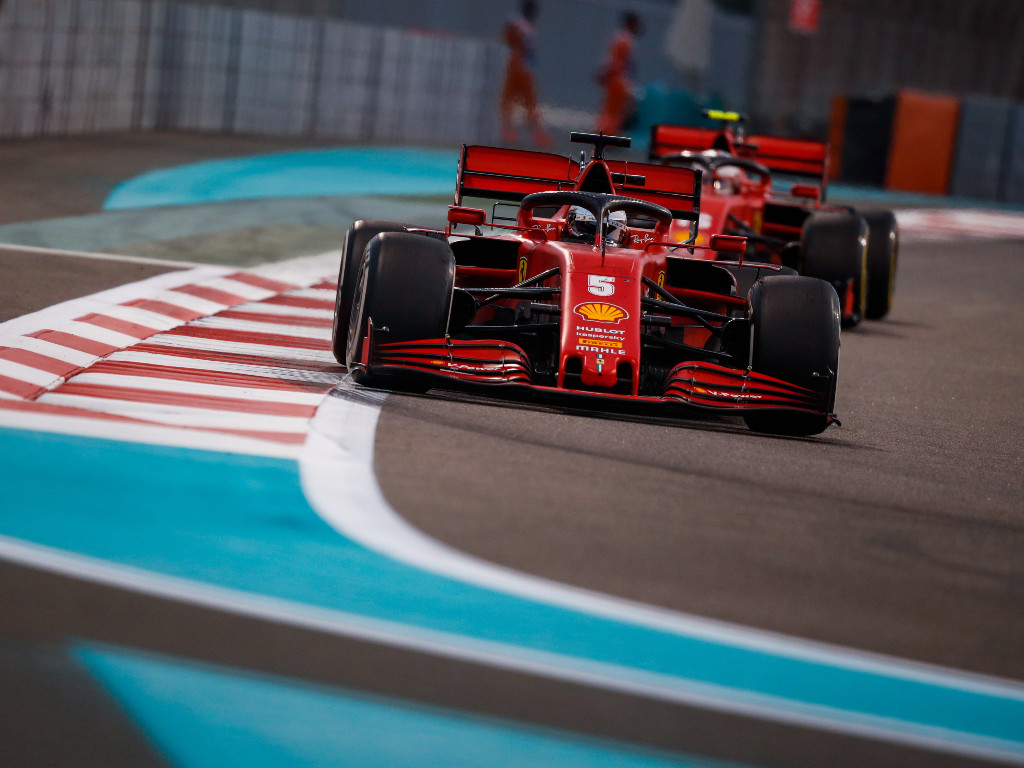 Ferrari will have to adapt to a new budget cap that comes into effect this season.
The Formula 1 teams are all operating under a new $145m limit, which will drop to $140m in 2022 and $135m the year after.
That means slashing the budget with Ferrari a team that usually spends more than $400m per season.
The Scuderia has been sending some of its staff over to Haas to meet the cap rules.
"You have seen recently, for example, a technical senior person like Simone Resta has moved into the Haas organisation an important and significant role," Binotto said earlier this month. "He is not the only one who will move into the Haas organisation.
"A few other technicians will move, reducing our organisation which is required for the budget cap, but strengthening somehow the organisation of our customers and I would say partner teams."
Binotto was quick to deny that the staff would be shared resources in any way.
He said: "Those persons will be in Maranello in a completely separate building to Scuderia Ferrari, so they will not have access to the Scuderia Ferrari building. It is separate and they will remain in the area.
"Haas is a fully-independent team compared to Ferrari. It's not a junior team and we are not exchanging information beyond what's possible by the regulations, so it's a completely different organisation independent to Ferrari."
Follow us on Twitter @Planet_F1 and like our Facebook page.