'Pick Sainz, Ricciardo has had his opportunity'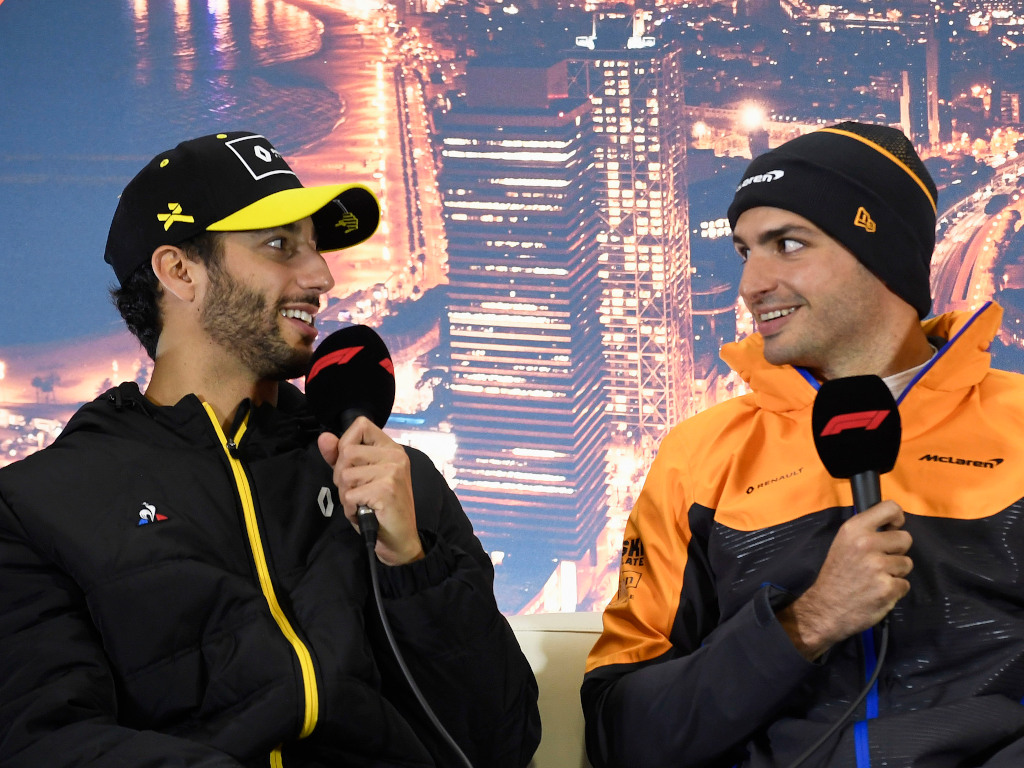 Karun Chandhok has urged Ferrari to sign Carlos Sainz as Sebastian Vettel's replacement as he feels Daniel Ricciardo has had his chance.
Formula 1's silly season is rumbling along during the sport's hiatus and Vettel is the number one topic.
The German is out of contract with Ferrari at the end of this season with reports claiming the Scuderia has made him a new offer.
It is one year, 2021, and it comes with a massive pay cut.
Some publications claim Vettel has called it a "joke", others say no offer has even been made so none of the above is true and others state Ferrari has now opted to give him two years.
Neither Vettel nor Ferrari are speaking publicly about their talks, if talks are even going ahead at this moment in time.
That, though, has stopped the speculation as to who will replace him when he does finally leave Ferrari at the end of this year, next year or in three years.
"You've got the likes of Sainz, you've got Ricciardo, people like that banging on the door of what is one of the top three cars on the grid," Chandhok said during a Sky F1 Vodcast.
But given a choice between the two, the former F1 driver turned commentator feels Ferrari should go for McLaren driver Sainz.
"I think there's a difference with Ricciardo and Sainz," he explained. "Danny Ric's had his opportunity with a top team whereas Carlos hasn't yet.
"I'd love to see Carlos have that opportunity. I think he's been stellar at McLaren, he's come alive and he's turned a corner.
"If you asked me to bet on it I'd say they'd probably keep Seb for 2021 just because of everything that's going on, and then I could see them going after Carlos for 2022."
Should Chandhok's prediction prove to be true, he says Vettel will have to agree a huge pay cut if he wants another season with Ferrari.
He added: "He's going to have his work cut out, and I wouldn't be surprised if he does have to take a big wage cut.
"They've got Leclerc there now, who is a future star – and they don't really need to be paying Sebastian as much as they did in the past."
Follow us on Twitter @Planet_F1 and like our Facebook page.