Ferrari chairman sets record straight on Arrivabene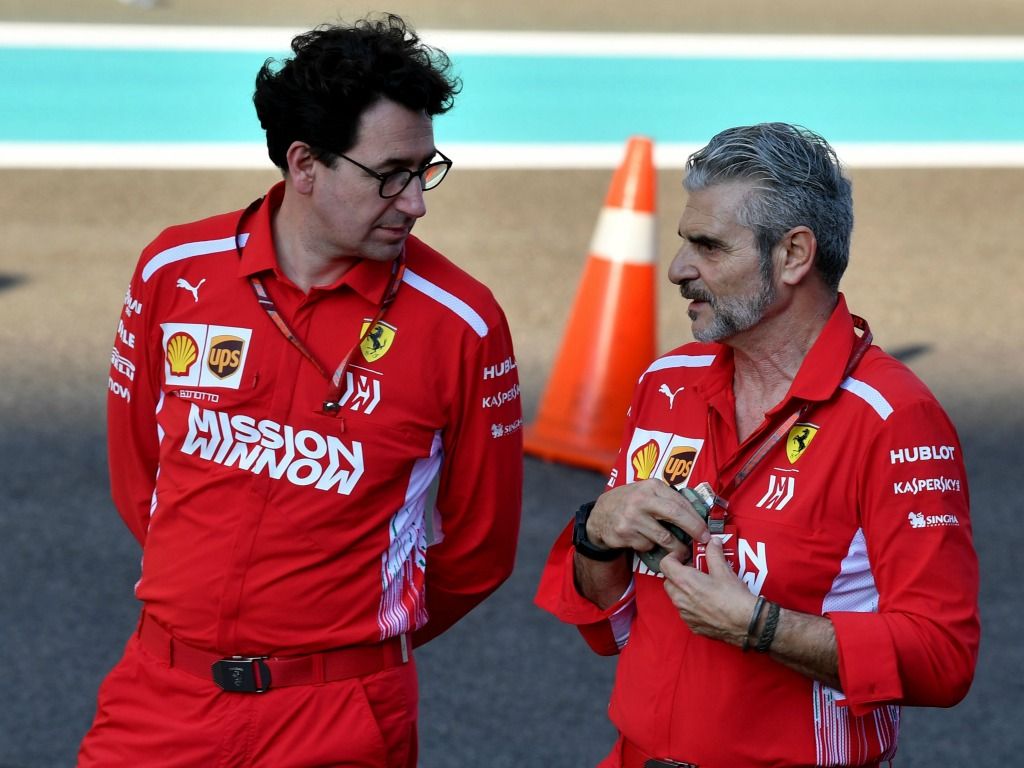 Ferrari chairman, John Elkann, has denied Maurizio Arrivabene was axed as team principal because of continued "disagreements".
Arrivabene was replaced by Mattia Binotto with rumours circulating throughout the 2018 season that the two were at odds with each other over the management of Ferrari.
But Elkann has dismissed those claims, as well as the rumours that more changes are on the way after ex-team principal Stefano Domenicali was linked with a return.
"The appointment of Mattia Binotto to Scuderia Ferrari's Team Principal does not represent a "reversal" in sports management and does not arise from alleged disagreements within the team," wrote Elkann in the Italian publication Gazzetta dello Sport.
"On the contrary, it is a decision decided by the Company in agreement with Maurizio Arrivabene, who in the four years of commitment in that position has worked tirelessly to bring the Scuderia back to the levels of competitiveness it deserves.
"The work of Mattia, which has already started in anticipation of the season that is about to open, is based on what has been done in recent years, in a line of continuity that aims at evolution, certainly not at the "break" to the past.
"More generally, I reject any rumour or fantasy that assumes returns to the past and further changes in our structure.
"My commitment to ensure stability and concentration to Ferrari is total, as is that of the CEO Louis Camilleri: together, and with the contribution of all the women and men of Ferrari, we will reach the goals that we presented publicly a few months ago from Maranello.
"To our customers and our fans all over the world, we guarantee maximum determination and responsibility: the same we expect from those who will live and tell the stages of our exciting journey."
Follow us on Twitter @Planet_F1 and like our Facebook page.