Ferrari's inspection of Charles Leclerc's car after his Monaco Q3 crash did not cover the left driveshaft, as that was not broken.
The Monegasque driver thought he had dodged a huge bullet when his gearbox was cleared despite a heavy shunt into the barriers, meaning he was free to start his home race from pole.
But Leclerc's Monaco curse returned on the parade lap when he was forced to return to the pits, with Ferrari then discovering a driveshaft problem.
And with not enough time before lights out to fix it, that meant Leclerc was left with a DNS and would remain without a Monaco finish to his name, a run stretching back to his Formula 2 days.
"We need to fully understand what happened. The failure is on the driveshaft into the hub on the left-hand side, so it's not a gearbox problem we had," Ferrari team boss Mattia Binotto explained to Sky F1.
"The gearbox has been inspected yesterday evening, it has been rebuilt, and the gearbox was ok for the race. What happened is on the opposite side compared to the accident, so it may be completely unrelated to the accident. But something on which we need to carefully understand and analyse. We have no answer right now."
Asked then to confirm that this area was not checked after the crash, Binotto replied: "No, this was an area that was not checked because it was not damaged."
Despite the bitter disappointment Leclerc still made his way to the track to honour his national anthem, and post-race celebrated with the team as Carlos Sainz took to the podium following a P2 finish.
And this is something which delighted Binotto as it shows the strong team spirit.
"I think there are a lot of positives first of all from the weekend, I think first our overperformance here in Monaco with the car since Thursday," Binotto explained.
"The first podium for Carlos with us, and the fact as well that we see Charles under the podium celebrating both Carlos and the team.
"I think that shows the right team spirit, showing how we are united, the fact that we are together really trying to give the project a solid foundation for the future.
"So today he is disappointed because he knows that he could have done a good race today, and we had the pace at least to fight with Max [Verstappen], but that's life and I think he reacted already really well, by trying to celebrate, stay close and united with the team."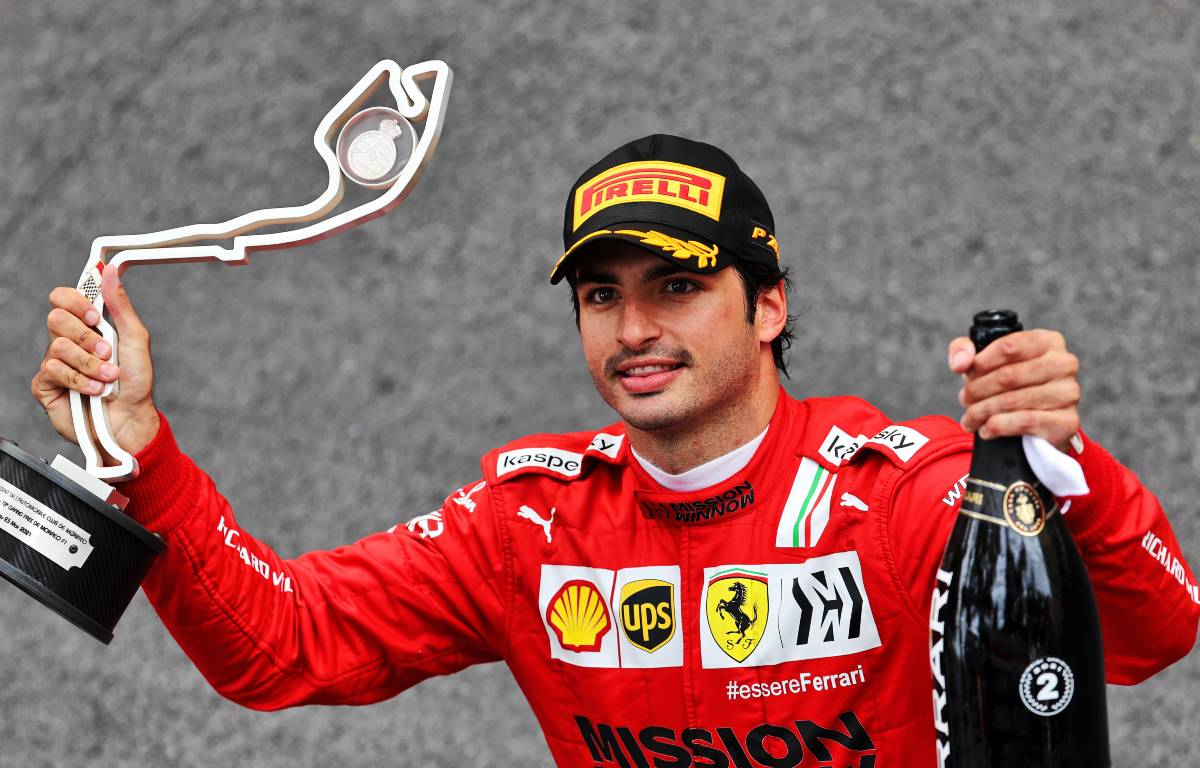 Kit yourself out in Ferrari colours via the official Formula 1 store
It was some achievement for Sainz to score a P2 finish in only his fifth race with Ferrari, but Binotto knew the quality of driver they were getting when they chose him as Sebastian Vettel's successor.
"I think he is a good driver and we knew it, we employed him, and I think he is showing us how good he is," said Binotto.
"Again good for Ferrari that we made the right choice with him, he is integrating really well, he is driving fast, he's a good leader, inside the cockpit but as well outside, I think he is a good benchmark for Charles.
"He is pushing Charles as well to be better, and that was really the objective."
Follow us on Twitter @Planet_F1, like our Facebook page and join us on Instagram!