Ferrari executed clever plan to take Baku pole
Ferrari planned to gain a tow from Lewis Hamilton as they went for pole position in Baku – and with Charles Leclerc they succeeded.
With a huge start/finish straight to negotiate, the opportunity arose for teams to strategically create a tow for their drivers and gain vital tenths of a second in qualifying trim.
By positioning themselves a perfect distance behind the car ahead, drivers could increase their top speed by facing less resistance as the car ahead punches a hole in the air.
And in Q3, Ferrari decided Hamilton was the perfect target as they got Leclerc into position.
The end result? Leclerc took pole by 0.23sec over Hamilton.
"It's always a compromise between wanting a tow and going at the end of the group and having the risk too late, to have a yellow or red flag in front of you," explained Ferrari sporting director Laurent Mekies, quoted by Motorsport.com.
"On the other hand, going in the front of the queue and having a clean out-lap but losing quite a few tenths of slipstream. It is a compromise in that case.
"It was perfectly timed, Mercedes was doing a prep lap. We knew about it, Charles knew about it, he timed his out-lap perfectly, building up the right gap to land pretty much on Lewis' gearbox for the final straight for him.
"It was definitely a super job from his side and altogether, his team did very good managing a difficult qualifying."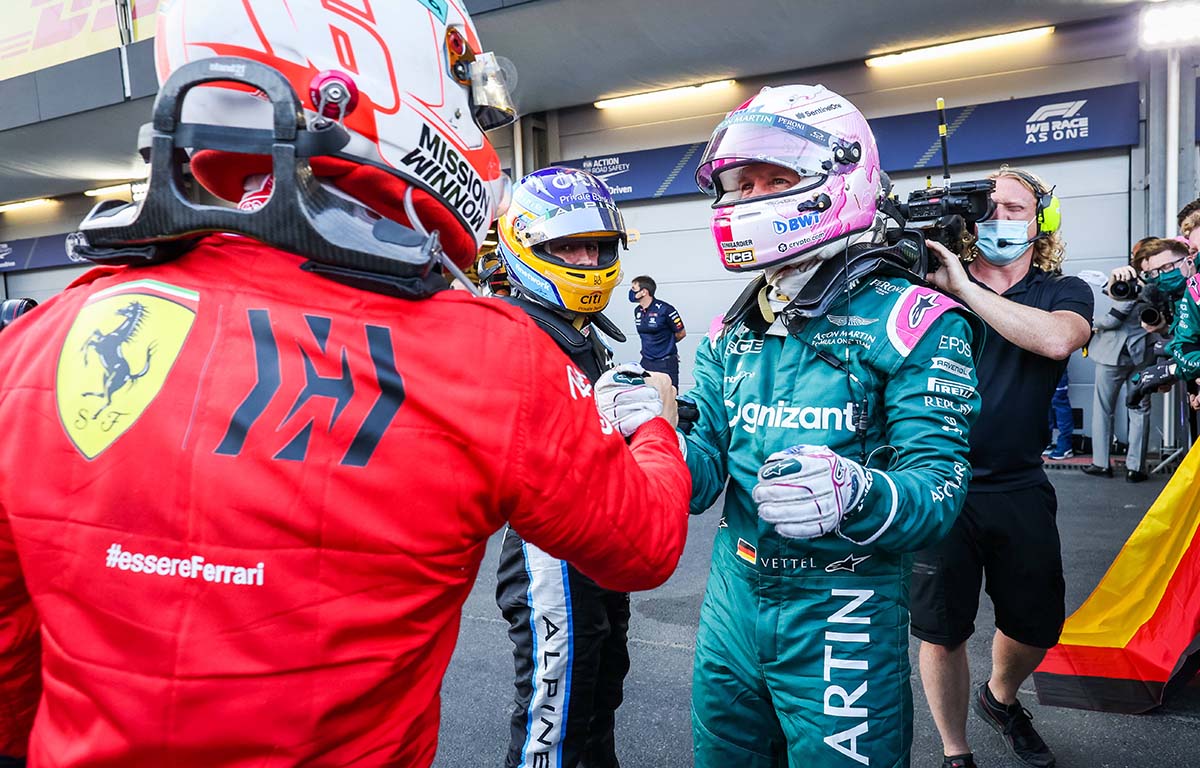 Show your support for Charles Leclerc with his official merchandise collection on the Formula 1 store
While Ferrari's masterplan came together, Leclerc's second pole position in as many races again came with controversy.
In Monaco, it was Leclerc's Q3 crash that caused the session to be brought to an early end under red flags, thereby converting his provisional pole position into P1 on the grid.
Then in Baku, Carlos Sainz and Yuki Tsunoda crashed late in Q3, again while Leclerc was on provisional pole, creating the same result.
Max Verstappen was extremely frustrated after red flags cost him a shot at pole for the second consecutive race weekend, while Fernando Alonso has also called for the rules to be changed.
Follow us on Twitter @Planet_F1, like our Facebook page and join us on Instagram!