Ferrari concern as Charles Leclerc can't guarantee Mexico GP will be a one-off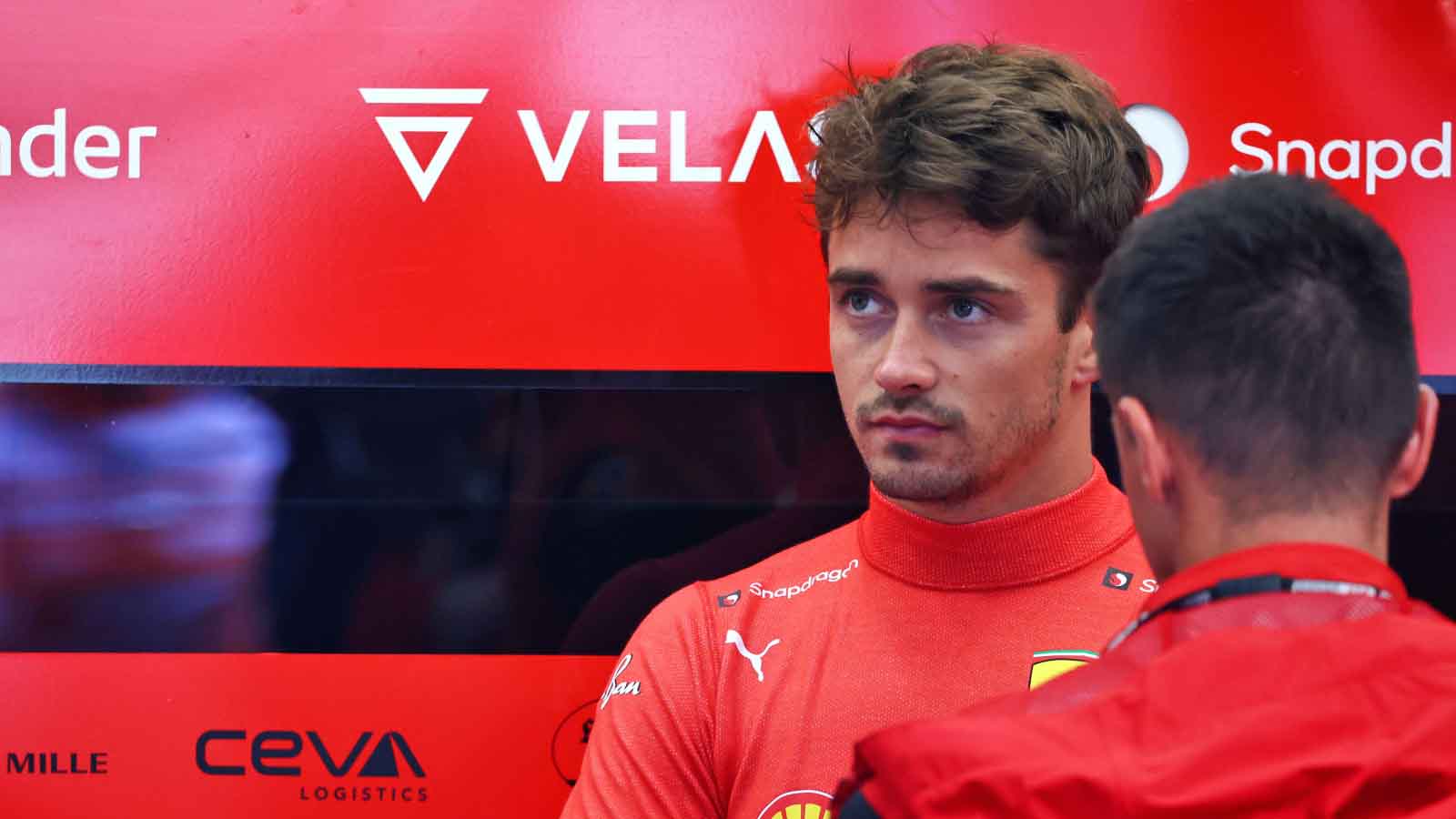 Charles Leclerc was unable to reassure Ferrari fans that a dismal performance in the Mexican Grand Prix would be a one off.
The team were well off the pace in Mexico City with Leclerc finishing over a minute behind race winner Max Verstappen while Carlos Sainz performed only marginally better to finish P5.
Their poor qualifying positions always meant it would be a tough ask to catch up with the Mercedes and Red Bull cars ahead of them but that task quickly proved too difficult for the once Championship leaders.
Ferrari and their drivers had been warning that the Mexico circuit with its high altitude could prove damaging to their engine and that proved to be the case, the team reportedly running at a lower power to avoid failure.
With that in mind, Leclerc was asked if he could reassure the Tifosi that their performance in Mexico, their worst since France, would be a one-off but the Monégasque was unwilling to commit to that.
"A tricky one," he told Sky Sport F1. "Unfortunately, I wish I could say for sure [that it is a one off] but the thing that hurts is that I felt like we've maximised absolutely everything today and even though we've done that, we are one minute away from Max, which is a huge difference.
Bittersweet Mexico 🏎️🇲🇽

Side by side 👊#essereFerrari🔴 #MexicoGP #Charles16 #Carlos55 pic.twitter.com/e5jFwvQZ7a

— Scuderia Ferrari (@ScuderiaFerrari) October 30, 2022
"So we need to look into that and make our bad days better because whenever we have a bad day, especially on the Sunday, it seems to be a really bad day.
"Today I felt like [there were] a bit of explanations [to their performance]. It's a bit of a one-off here, different conditions so I hope we can come back to our performance in Brazil."
Positives were few and far between for Ferrari, who saw their lead over Mercedes in the Constructors' Championship cut to 40 points, but there was one for Leclerc's team-mate Carlos Sainz in that he got to go racing for the first time in three races having retired in the US and Japan.
"For once I am fast [and] we are one minute off," the Spaniard said with a smile.
"At least, I haven't had a race in a month, so to actually get back into it and do a good race with pace management. I'll take it as a positive and make sure that we are back on the pace in Brazil and Abu Dhabi."
Read more: Max Verstappen cruises to record-breaking Mexico City Grand Prix victory