'Ferrari finding it increasingly difficult to dismiss connection between TD39 and tyre wear'
Ferrari are said to be finding it "increasingly difficult to dismiss the connection" between TD39 and the F1-75's increased tyre wear, the two coming at the same time.
Ferrari's new all ground-effect aerodynamic F1-75 was arguably the pick of the field in the first half of the season, the team let down in the championship by strategy errors and power-unit reliability.
Charles Leclerc and Carlos Sainz secured four wins between them, although it should have been more.
However, since the summer break they have not added even one to Ferrari's tally while Red Bull have five victories on the trot.
The Scuderia's biggest problem in that period has been tyre wear, something that was not much of an issue before Spa.
Spa was the race where the FIA's TD39 came into effect, the technical directive implemented to not only curb porpoising but also erase a grey area in the regulations that allowed teams to flex their floors more than the allotted 2mm.
It had been speculated before the TD that Red Bull and Ferrari would pay the biggest price, but it seems only Ferrari have suffered.
Team boss Mattia Binotto has denied this, saying more than once he does not believe the TD had a major impact on the car's performances, a sentiment echoed by Ferrari president John Elkann.
However, Auto Motor und Sport says they are now open to conceding perhaps it did.
AMuS' Andreas Haupt wrote: "The story goes that there was a small gap between the underbody and the chassis and in there, a special filling material is said to have improved the damping.
"According to this theory, the Ferrari was more immune to bumps.
"Is that true? Only Ferrari and the FIA inspectors know that 100 per cent.
"One thing is certain – the performance drop in tyre management and the TD came at the same time. Ferrari are finding it increasingly difficult to dismiss the connection.
"The competition claim to have observed that the red car has to be driven higher, which costs downforce and balance."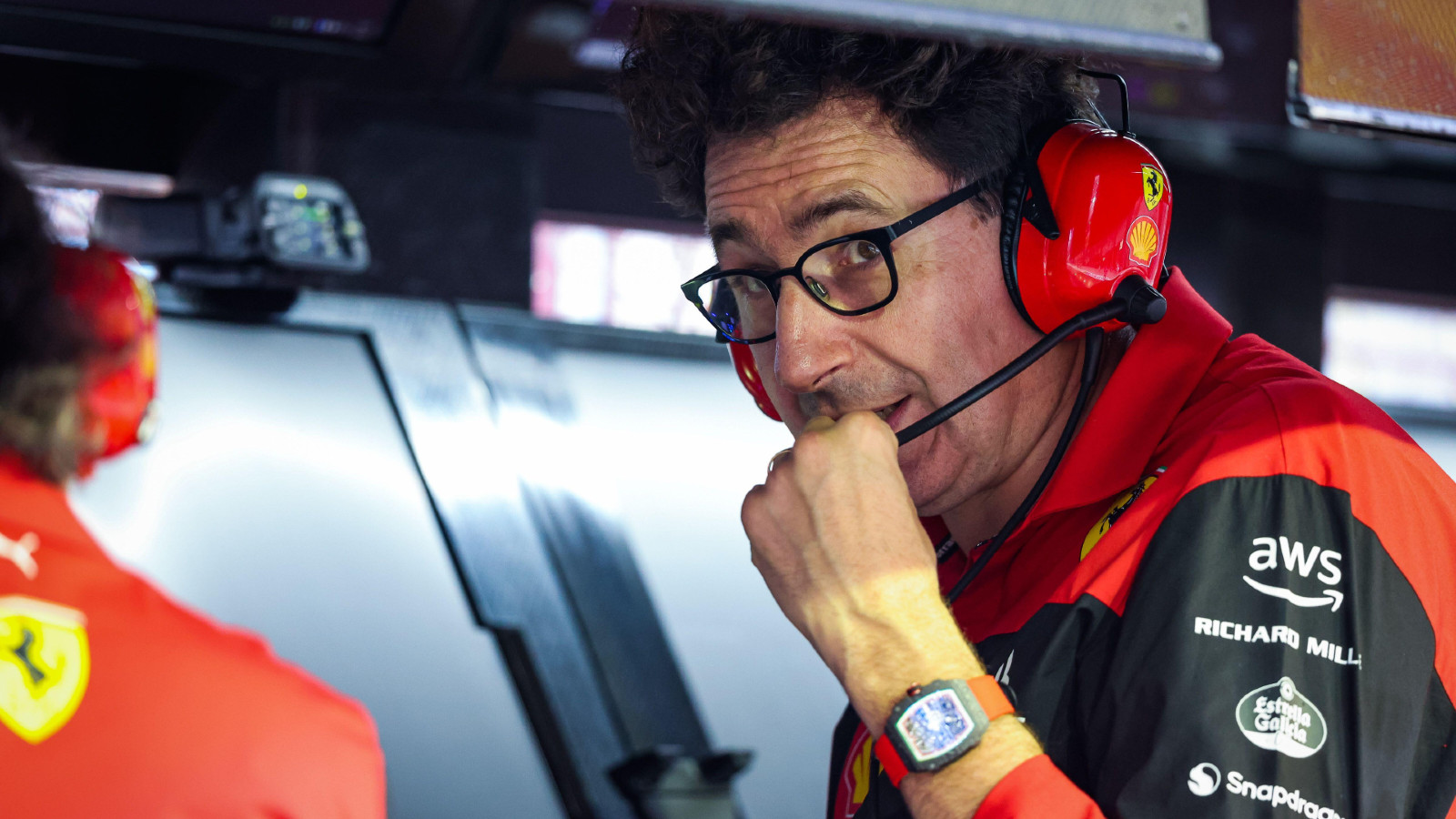 Ferrari have taken steps over the past two races to minimise their tyre degradation, the team introducing a new floor at the Japanese Grand Prix.
Binotto is happy with what he has seen so far.
"It works as we expected," he told the German publication. "We tested it in the rain on the Friday. We were able to gather limited experience there. We learned more in the third practice session on a dry track.
"The data confirm the development step."
He acknowledges the problem with the car is not its pure speed but rather its long-run pace given how fast it eats its tyres.
"The pace for one lap is there. We now have to see what we can do differently with tyre management," he said.
Read more: Mattia Binotto declares Ferrari's 2022 upgrades are done for this season