Ferrari has denied using Sebastian Vettel to hold up the Renaults for Charles Leclerc at Sochi, saying the German "didn't have the speed" on the day.
While Charles Leclerc raced to Ferrari's best result in recent weeks, sixth at the Russian Grand Prix, Vettel brought his SF1000 home in 13th place, a lap down on the race winner.
The German says that's because his race was sacrificed to help Leclerc.
"I played the brake block until the pit stop," he said after the race. "After that there was not much left.
"It was clear I was left out to slow down the Renaults.
"It didn't help me, of course. I think we could have taken a point but that doesn't change much now."
Ferrari, however, didn't see it that way.
"His race was a lot more complicated," chief strategist Inaki Rueda told Motorsport-total.com. "He didn't have the speed to overtake."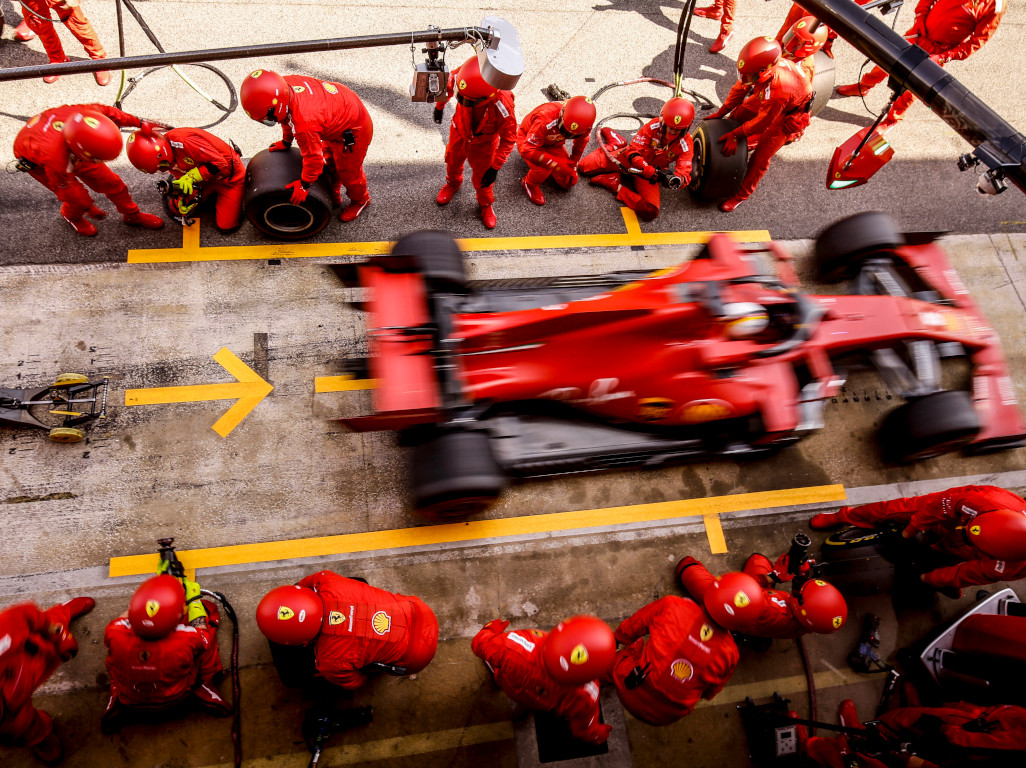 Get your hands on the official Ferrari 2020 collection via the Formula 1 store
Explaining why Vettel ran a long first stint while those around him pitted, one that he feels was designed to help Leclerc by holding up the Renaults, Rueda says the German's first set of tyres, the mediums, were holding up well.
"We asked Seb about the condition of his tyres and stuck with the plan that we had made before," he explained.
"From lap 17 onwards, Seb continuously made up ground and with every lap came closer to the point at which he could have successfully switched to softs."
His tyres, though, suddenly fell off on lap 27 – just after the Renault of Daniel Ricciardo had found a way through – with Ferrari pitting the German three laps later.
However, instead of going with the softs as they had wanted, they had to put the hard tyres on as he still had 23 laps to run.
"Even if the car was lighter, 23 laps seemed too much," Rueda added.
And although the hard tyre was very consistent, Sebastian unfortunately lost time due to blue flags.
"He couldn't do much more than drive home in 13th place."
Vettel has scored just 17 points in this year's championship and is down in 13th place in the Drivers' Championship. Leclerc is seventh with 57 points.
Follow us on Twitter @Planet_F1 and like our Facebook page.