Ferrari aerodynamics chief reportedly resigns amid UK team interest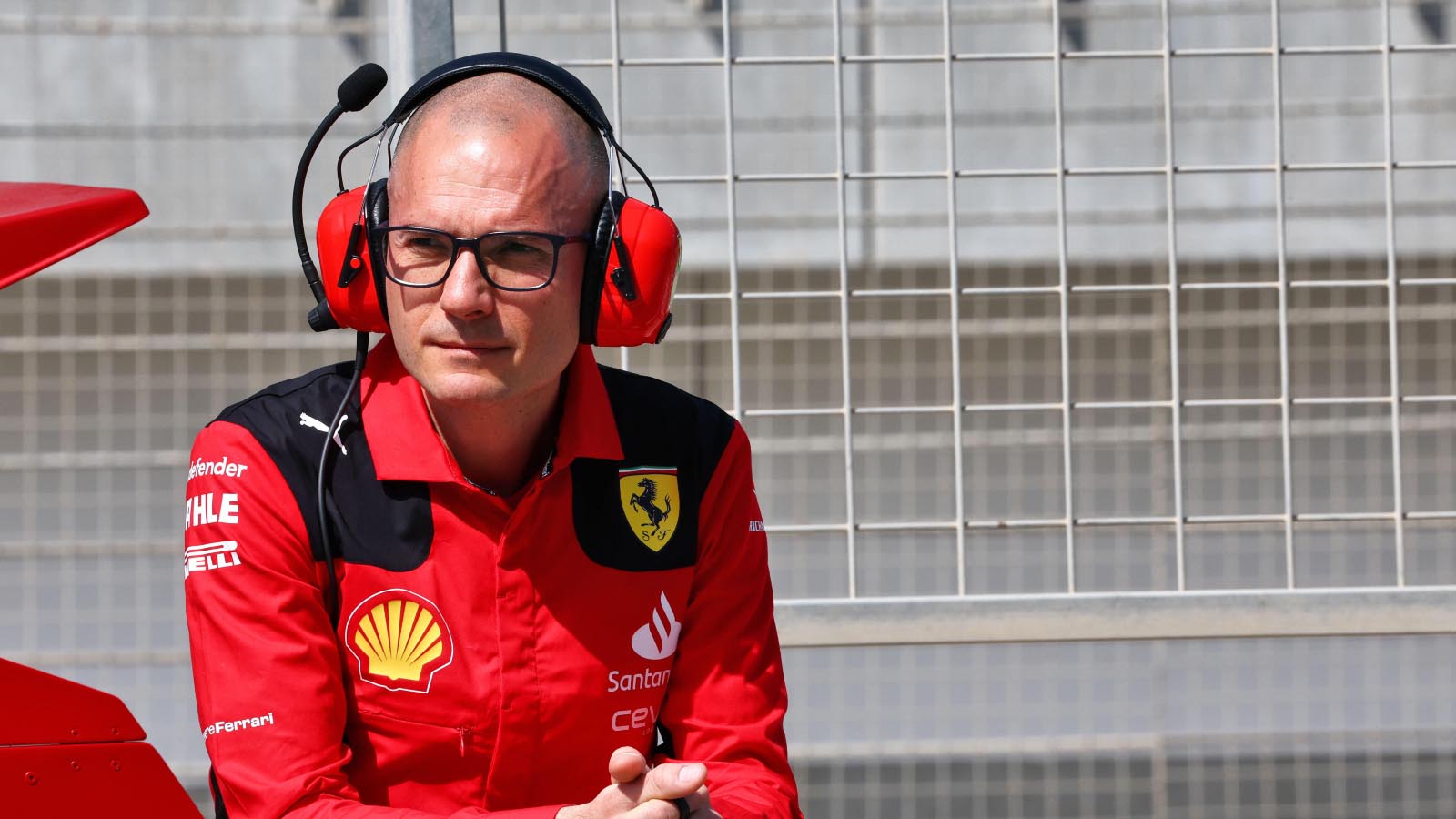 David Sanchez, head of vehicle concept at Ferrari, is said to have resigned from his role with the Scuderia after being approached from a team based in the UK, according to multiple reports from the Italian media.
The Frenchman had been with Ferrari since 2012 and been promoted through the team's aerodynamic department, before taking on his role which oversaw the aerodynamic concept of the team's 2022 and 2023 cars, the F1-75 and SF-23.
He is believed to have left his role immediately and gone into a period of gardening leave, having made a decision on his future in recent months.
Sanchez was one of the key figures within Ferrari under Mattia Binotto's tenure as team principal, having joined the Scuderia after five years at McLaren.
Multiple reports claimed a team based in Britain had been interested in his services, and Formu1a.uno believe it to be a McLaren return which is on the horizon for Sanchez, once his gardening leave is complete, with the Woking-based team in the process of completing their new wind tunnel and all-new infrastructure being put in place at their factory.
For a short-term replacement, Motorsport.com Italia believe Ferrari will need to promote from within to fulfil the role Sanchez had within the team, with senior figures from other teams unlikely to be available without serving gardening leave periods of their own.
PlanetF1.com recommends
Marc Gene offers insight into Charles Leclerc's DNF amid speculation of the cause
The inside story from Pirelli on the new F1 2023 qualifying format trial
Bahrain 2023: When Lawrence and Lance Stroll finally won Formula 1's acceptance
Ferrari began the season in difficult circumstances in Bahrain, after Charles Leclerc was forced into a change of energy store and retired from the race after suffering a reliability issue, while Carlos Sainz was overtaken by the Aston Martin of Fernando Alonso on his way to fourth place.
The team began the year holding out hopes of bringing a first title back to Maranello since 2008, but the early pace on show from Red Bull in Bahrain shows they are likely to have an almighty task ahead of them to beat Max Verstappen over the course of the year.