Ferrari deemed Vettel too 'immature' in 2008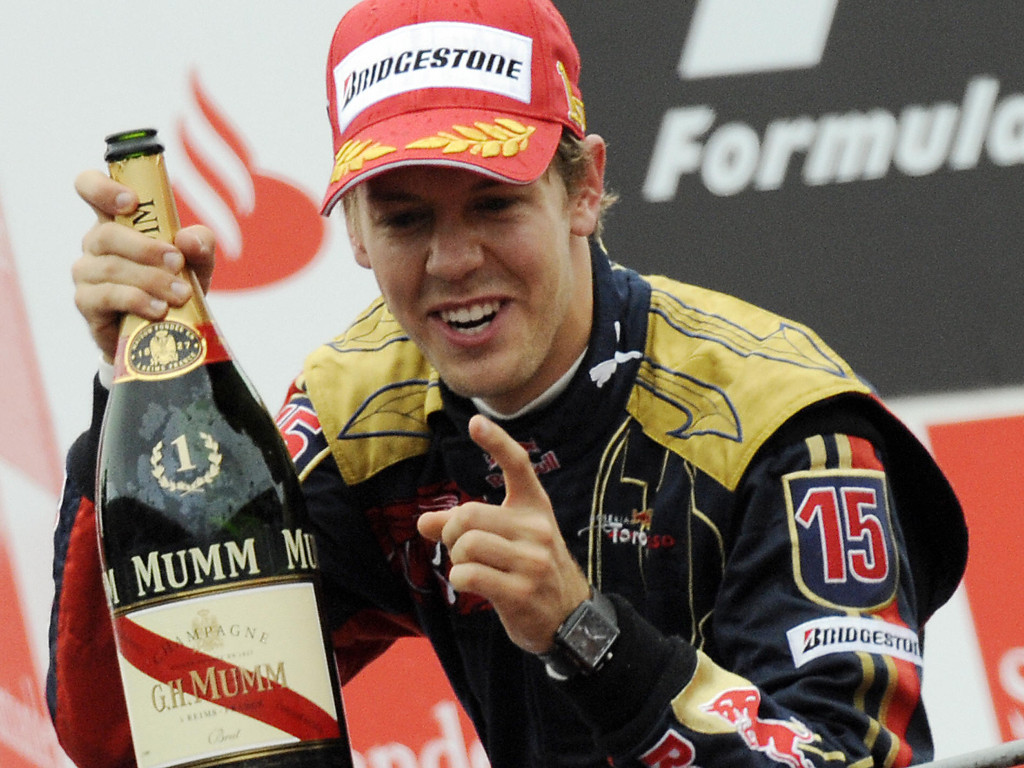 Ferrari considered stealing Sebastian Vettel from Red Bull in 2008 but decided he was too immature, Luca Cordero di Montezemolo has revealed.
Back then, the German, at Toro Rosso, had just become the youngest-ever race winner in the sport courtesy of a victory at Monza and looked set to be promoted to Red Bull.
Ferrari meanwhile, with Felipe Massa and Kimi Raikkonen on their books, won the Constructors' Championship ahead of McLaren, with the latter missing out on the title in the final race.
Di Montezemolo was chairman at the time and, in an interview with Sky Italia, has revealed that the team, egged on by Michael Schumacher, considered trying to sign Vettel before opting to wait for Fernando Alonso.
"Vettel was a driver that Schumacher would have liked at all costs for Ferrari already after the experience at Toro Rosso and before moving on to Red Bull," he said.
"But we still found him immature and we preferred to have Fernando Alonso with us. Beyond some character aspects, he did great things and lost two World Championships in the final race."
The Italian businessman was at Ferrari when Schumacher and Rubens Barrichello drove for the team, and he feels Binotto needs to handle the current drivers as he did back then to avoid issues.
"Leclerc? He has a lot of pressure and we hope it doesn't get to his head," Di Montezemolo added.
"Can Ferrari live with him and Vettel ?. it will be a gentle shaking for (Mattia) Binotto. It must be explained to them that they drive for Ferrari, not themselves, as I did with Barrichello."
Follow us on Twitter @Planet_F1 and like our Facebook page.