Binotto admits Ferrari 'can't wait for the season to end'
Ferrari principal Mattia Binotto was not shy to admit that he and his team will be glad to see the back of the 2021 season.
Arguably Formula 1's most iconic team, Ferrari boast huge success in the series as 16-time Constructors' champions, alongside 15 Drivers' Championships, but the Marenello outfit are on a lengthy baron spell.
Last tasting title glory back in 2008, the Scuderia suffered a major slump in 2020 which pushed them into the lower reaches of the midfield, though 2021 has been a more pleasant campaign with two pole positions and four podiums.
However, Ferrari see 2022 as their true opportunity to return to fighting for titles, with Formula 1 set to introduce radically revised regulations for that upcoming campaign, while Pirelli's current 13-inch tyres will also make way for 18-inch replacements.
So, with just two rounds remaining in the 2021 season, Binotto is desperate to skip ahead to 2022 and hopefully get that title challenge underway.
"What we had to learn we have learned," Formula Passion quote him as having told Corriere dello Sport.
"We're no longer developing anything and it's inevitable that we're scrambling to open a different chapter with a new car.
"I'll say it sincerely: we can't take it any more. We can't wait for this season to end."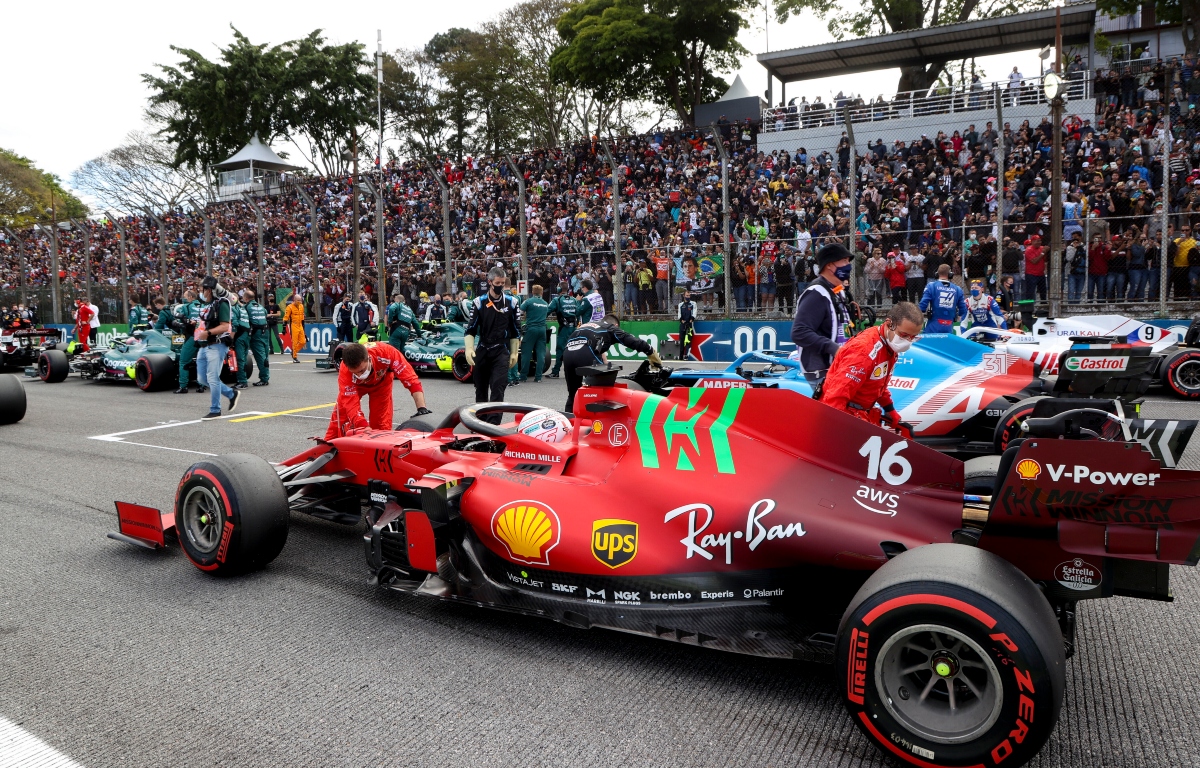 Before then though Ferrari have a battle with McLaren in the 2021 Constructors' Championship to finish off, and at the Qatar Grand Prix they were able to strengthen their hold on P3, now leading McLaren by 39.5 points.
And while P7 for Carlos Sainz and P8 for Charles Leclerc is not the kind of finishing positions which Ferrari aspire for, it was a result which they will accept, having expected to struggle at the Losail International Circuit.
Asked by Sky Italia if the Qatar race weekend was below Ferrari's expectations, Binotto replied: "No, I wouldn't say below expectations.
"It's clear that P7 and P8 are not what you aspire for, but we knew this was a difficult track for us for the tyre wear. This is the car with which we suffered so much wear at Paul Ricard, the car hasn't changed in that regard.
"But I think we learned to manage it, for sure better than at Paul Ricard.
"From the first lap we asked the drivers not to push and try to do only one pit stop, so they held back in their driving, they didn't push neither in the first stint with the medium tyres nor later with the hard tyres, but just ten laps from the end when we were sure the tyres would make it to the end.
"And I have to say it worked, if you look at others who instead pushed when there's no need to do that, they got a puncture. So credit to the team who were able to manage the tyres.
"I see the strategy management, the tyres management, the pit-stops, the mechanics and once again the reliability were all very good, and both the drivers too did a good race.
"What we lack now is a fast enough car to compete for better positions."
Additional reporting by Luca Brambilla
Ferrari still collect points even on a bad day
Ferrari are close to securing P3 in the Constructors' Championship after another double-points finish.