Ferrari did not compromise 2022 at all in McLaren fight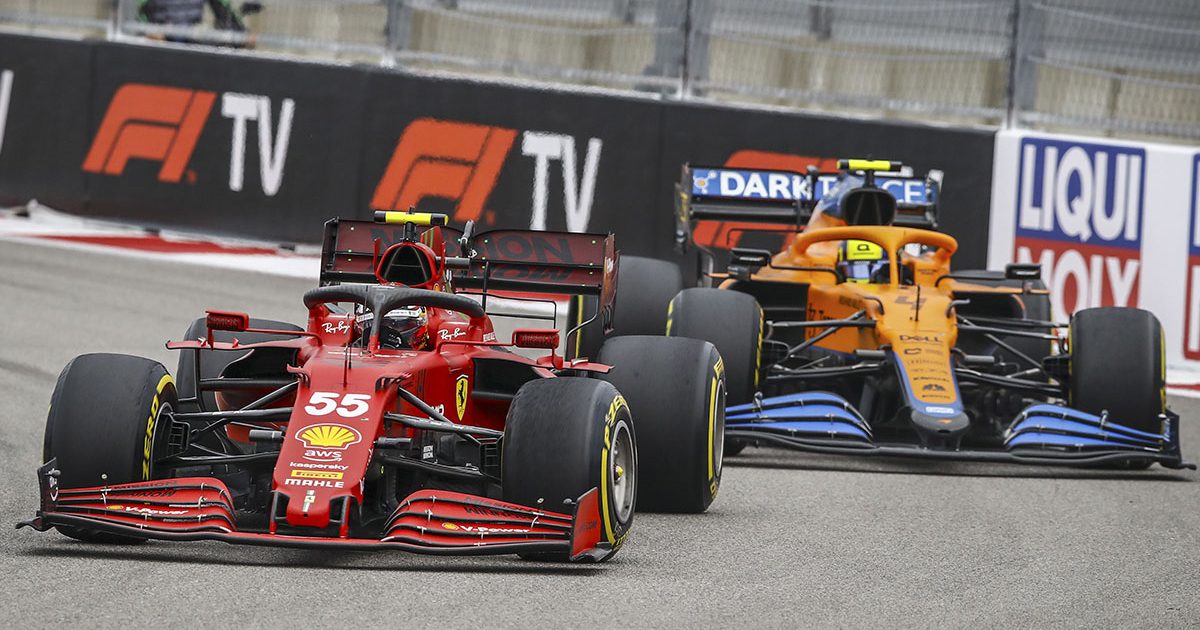 Locked in a near season-long battle with McLaren, Ferrari managed to beat them by not compromising their plans for the 2022 campaign.
McLaren seized an early advantage in their bid to retain their 'best of the rest' crown earned in 2020 but, slowly but surely, Ferrari continued on their own road to recovery and got the better of their old rivals, finishing a comfortable 48.5 points clear of McLaren come the end of the 2021 season.
Given that they were involved in a battle for much of the season, you naturally start to wonder if plans for both Ferrari and McLaren for this upcoming had been compromised at all.
In Ferrari's case at least, they said they were still able to compete at a certain and sustained level in 2021 without pushing back plans or turning any focus away from the huge regulations overhaul in 2022.
"We had hoped that in the end we could still fight for third place [in the WRC]. But we had decided not to make any compromises for 2022," Mekies said, as quoted by Motorsport-Total.com.
"At the beginning of the season, McLaren was a bit faster than us in most situations.
"That's when they got a good lead in the championship. It was a good challenge.
"They had some fantastic moments. They won at Monza and could have won at Sochi. They are very, very competitive."
Mekies went on to confirm there was no major aerodynamic upgrades introduced after round 10 at Silverstone, stating the focus after that was on the engine they plan to use for this upcoming season.
"The only development there was in the second half of the year was the hybrid," he said.
McLaren driver, Lando Norris, who was in the thick of the battle with Ferrari throughout the year, thinks the Scuderia have made so much progress in the last 12 months that they should be considered for not just podiums in 2022, but race wins as well.
McLaren/Ferrari battle helped both teams
Lando Norris believes the McLaren/Ferrari battle helped both teams.