Ferrari downplay bouncing, reportedly ran 'experimental' settings 'on ride height and mechanics'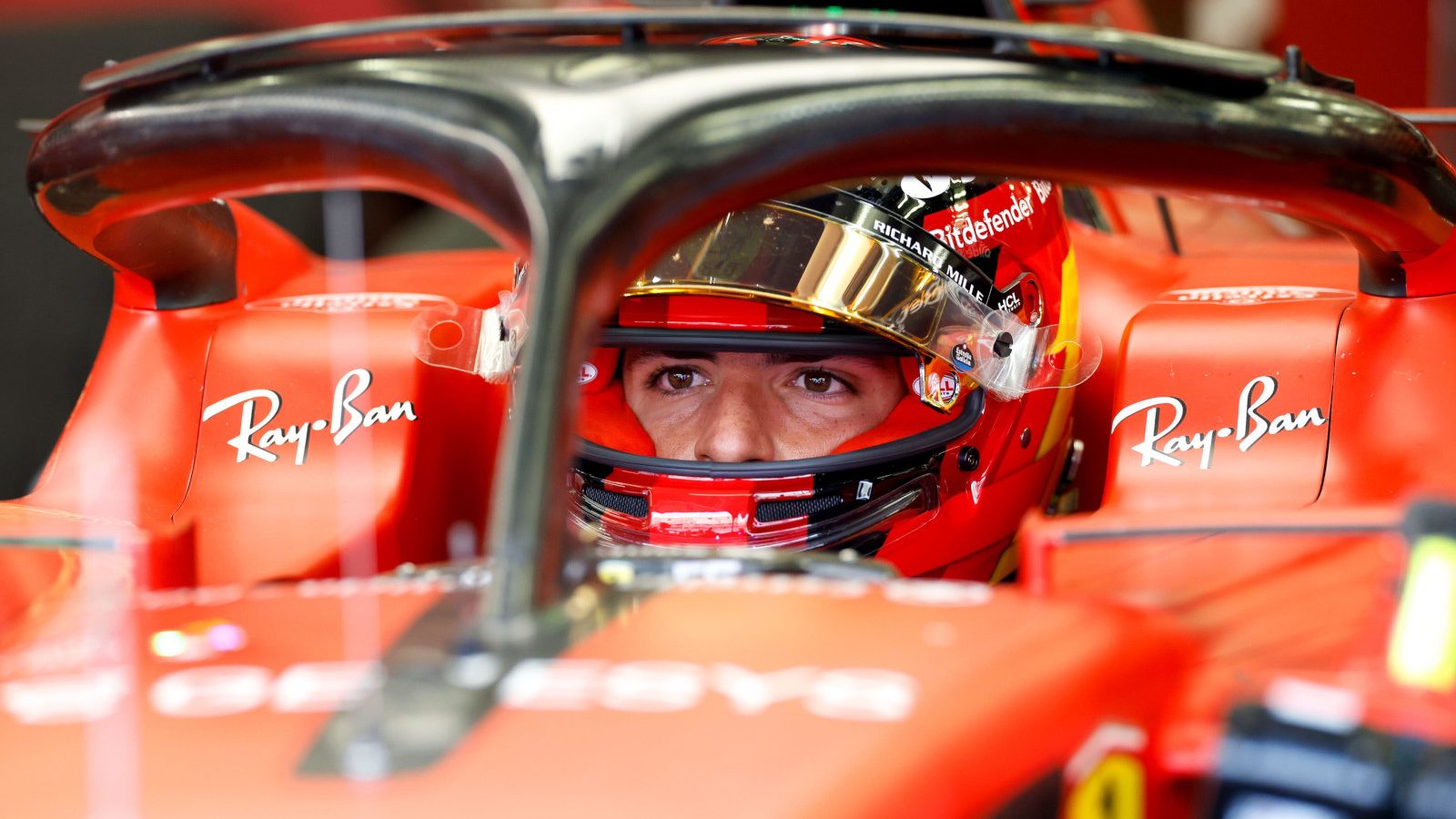 Ferrari team principal Fred Vasseur has downplayed Carlos Sainz's bouncing in Thursday's Bahrain test, blaming the bumps at Turn 12 for the Spaniard's notable head movement.
Sainz caught the attention of Sky Sports' pundit Anthony Davidson as he laid down the laps on the opening morning of Formula 1's pre-season test at the Bahrain circuit.
Proclaiming that "porpoising and bouncing hasn't gone away this year", the former F1 driver said: "It is [a bumpy track here] but I've not seen anyone's head bouncing around quite as much as Sainz.
"Maybe they are just trying to sneak the car down and test the limits of it."
Vasseur, though, doesn't appear overly concerned.
"Pretty simple, it's not at all like it was a year ago when the car was bouncing like a kangaroo," he told the media including PlanetF1.com.
"Today we found before Turn 1 and Turn 12 it's bumpier than before, but that's another problem."
In fact the new team boss declared it to be a case of so far, so good for Ferrari.
"It's still very early," he said, "but the first impressions were good.
"The most important thing was to cover many kilometres, we have not had any problems, we are able to do the race plan, everything is going well so far."
PlanetF1.com recommends
Ferrari nose, Mercedes steering wheel and Red Bull sidepods all catch the eye in Bahrain
Wet races, half points and a new fan engagement activity – the FIA rule changes analysed
Italian publication Formu1a.uno is reporting Ferrari aren't worried about Thursday's bouncing.
'There was some bouncing but some settings on ride height and mechanics were experimental," claims the publication.
'In the factory in Maranello and on the track they didn't appear worried.'
Ferrari will also trial a different floor on either Friday or Saturday.
'The Scuderia should also have a new floor available to test,' claims the publication, 'demonstrating that the Ferrari SF-23 will begin to change rapidly.'
Sainz was third quickest on Thursday's overall timesheet, his 1:33.253 four-tenths down on Max Verstappen's P1 time, while his team-mate Charles Leclerc was a further 0.004s adrift.
Additional reporting by Thomas Maher