Ferrari drivers to appear in Lightyear movie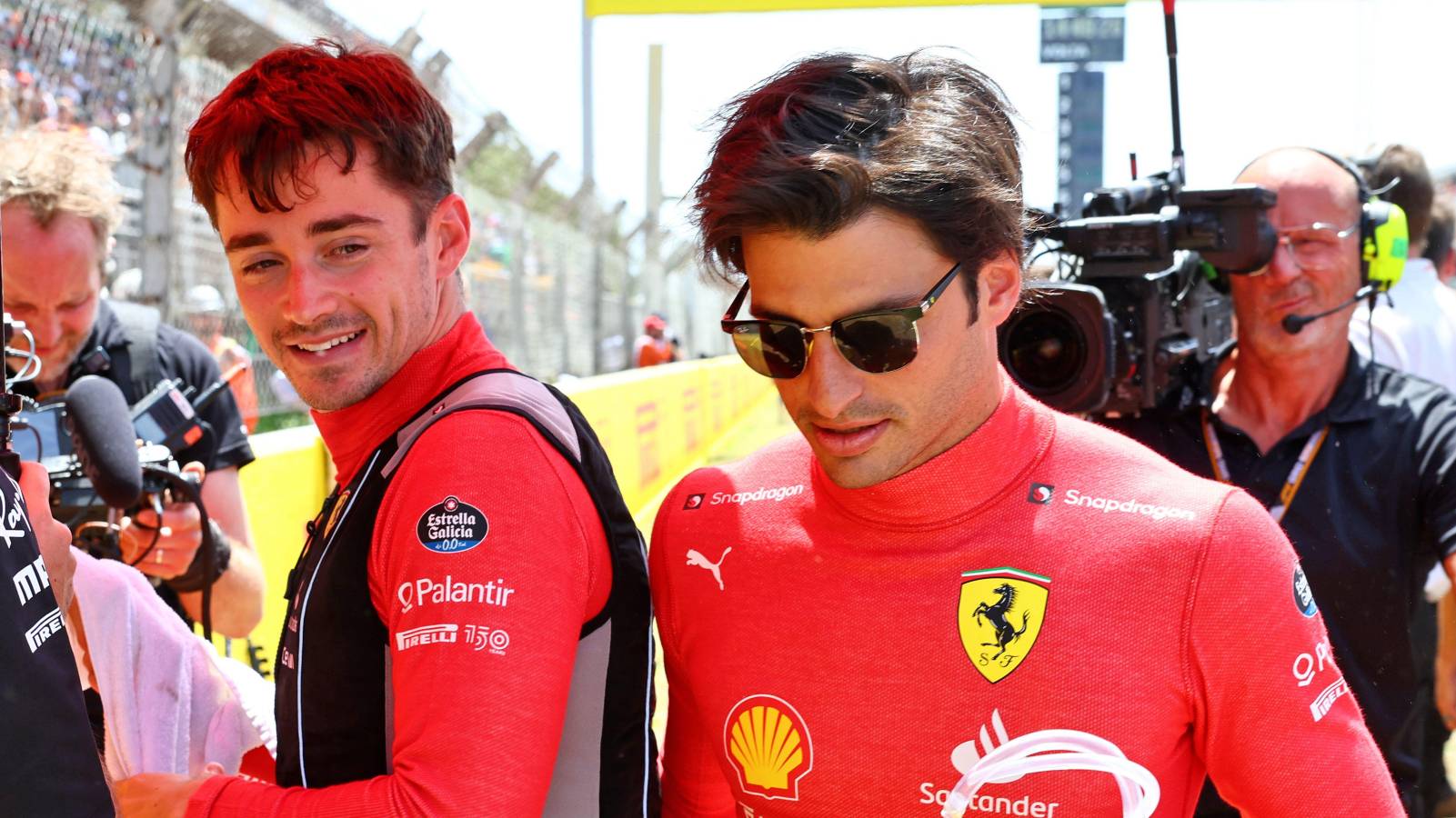 Charles Leclerc and Carlos Sainz are branching out into the movie world having secured roles in forthcoming Disney-Pixar production Lightyear.
The Ferrari duo are providing their voices for what amount to their first acting parts in a film due to be released in mid-June.
Their actual role, in terms of the character they will be voicing, has yet to be revealed, except that Sainz will be involved in the Spanish version and Leclerc in the Italian edition.
New adventure with @ScuderiaFerrari and @DisneySpain!! 🚀🧑🏽‍🚀

–#essereFerrari#Carlossainz pic.twitter.com/POj3s8OiQ6

— Carlos Sainz (@Carlossainz55) May 25, 2022
Speaking in Italian in a promotional video for the project, Leclerc said: "Hi, I'm Charles Leclerc and I just finished my first voice acting cameo for the movie Lightyear.
"It was my first dubbing cameo. It was a completely different experience from what I have done in the past.
"The things I have in common with Buzz – well, I think the speed, we are both quite fast, we like to push the limits.
"The things that pushed me to become a pilot are the adrenalin and the speed. These are the two things I immediately loved as a child and that I have always liked.
"It is very important to never give up, to have a clear idea of what you want to achieve.
"A pilot is never alone. I'm definitely on the track alone in the car, but behind the scenes there are many people who push me to go beyond and teamwork must always come first.
"As Buzz has all his people, I have all my family, all my friends, my girlfriend, even my coach who follows me during all the grands prix. It is essential to be all together.
"We are a big family, therefore there are so many people around but many people I trust very much.
"Going into space, as Buzz did, is definitely one of my dreams. It is a goal maybe one day I will fulfil."
More immediately, a target for Leclerc will be, at the very minimum, to score some points in his home Monaco Grand Prix for the first time and improve his dismal record in F1 and F2 on the streets of Monte Carlo where he grew up.
The 24-year-old has yet to finish a race in those two series in six attempts and last year could not even take the start from pole position after crashing at the end of qualifying.
Sainz, meanwhile, has already scored in Monaco this week – he found the back of the net in the charity football match between the 'All Star Formula 1 Drivers' and the 'Star Team for the Children'.