Sainz's equality pleas a 'passport for defeat'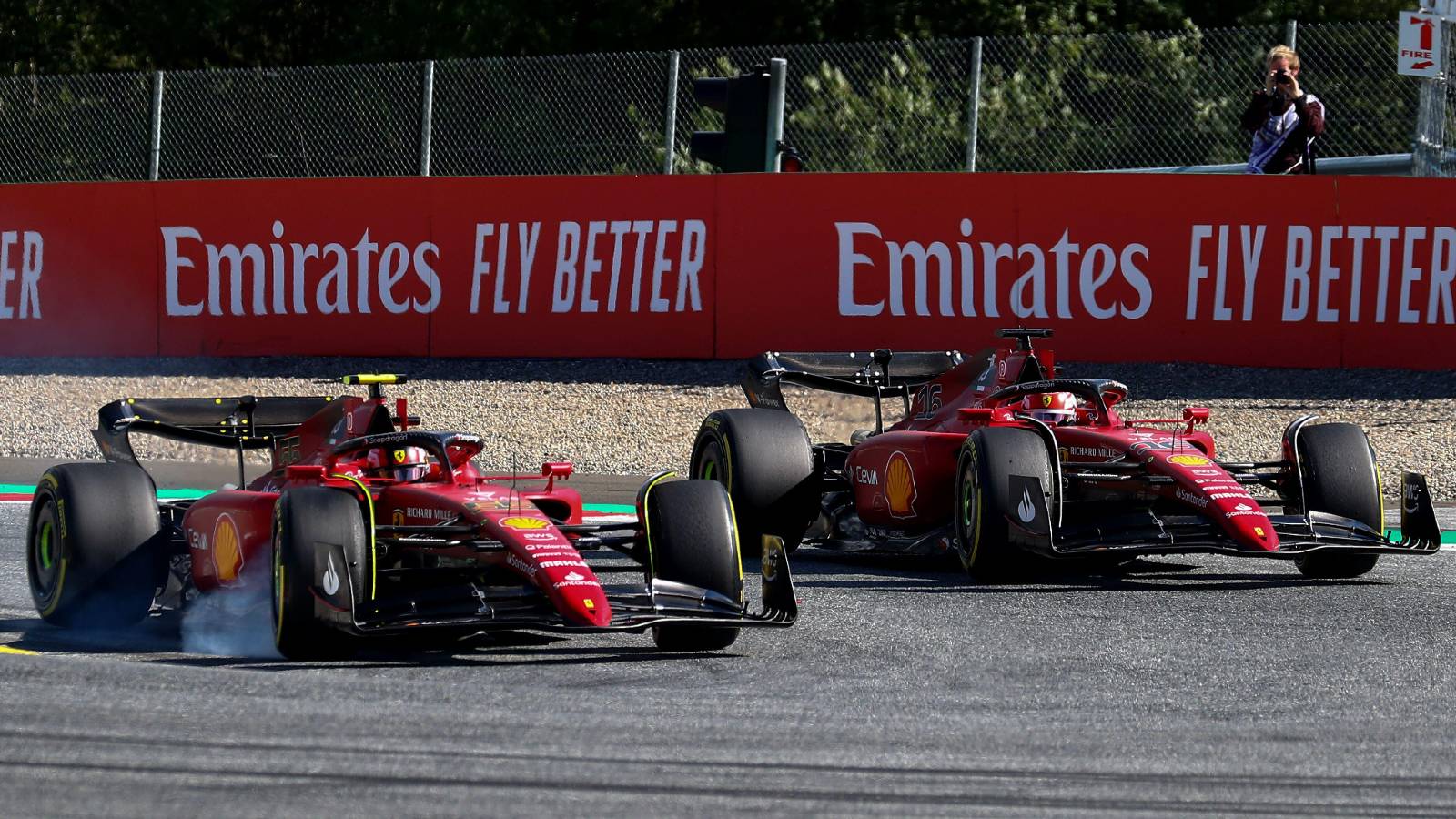 Ferrari are setting themselves up to fail this season by not prioritising one of their drivers over the other.
Maintaining equality between Charles Leclerc and Carlos Sainz starting the second half of the season is harming the Scuderia's title chances, according to AFP journalist Daniel Ortelli.
From the outset of this year's action Leclerc has had the edge on Sainz with the all-new F1-75, winning two of the first three races in Bahrain and Australia.
For the most part since then, the Monegasque has remained the quicker driver but also suffered an inordinate amount of misfortune that has cost him several potential race wins.
Two of those were down to strategy, in Monaco and Britain, with Leclerc dropping out of the lead to finish fourth each time. At Silverstone, Sainz was the main beneficiary as he took victory instead.
With all the bad luck that has come his way, plus a crash from the race lead in France most recently for which he took responsibility, Leclerc has fallen 63 points behind Max Verstappen, who is well on course to keep hold of the Drivers' crown.
Ferrari, meanwhile, are now 82 points adrift of Red Bull in the Constructors' standings.
Proud of where we're at and excited about where we're going together 🤝#essereFerrari 🔴 #HungarianGP pic.twitter.com/eoEhvfLTld

— Scuderia Ferrari (@ScuderiaFerrari) July 26, 2022
Speaking on the F1 Nation podcast, Ortelli opined that Sainz's refusal to accept he should play second fiddle to his team-mate is setting Ferrari back in their quest to challenge Red Bull over the season as a whole.
"That's the other problem of the weekend," Ortelli said after the French Grand Prix, in which Sainz finished fifth after the latest Ferrari strategy fiasco over whether he should make another pit-stop as the race built to its climax.
"Carlos was saying on Friday or Saturday 'I'm not ready to be the No 2, I've shown over and over I have the rhythm, that I'm good'. He seems to forget the beginning of his season, but that's good for him. It makes sense that he doesn't talk about it.
"Now he says 'I'm right up at the top' and again after the race on Sunday he said 'I made a mistake last time, Charles makes a mistake this time, we are pushing so hard that we are making mistakes'. So he's really pleading for having those two drivers on equal terms.
"And we more or less know it's a passport for defeat at the end of the season because it's been like that before. So it's kind of like banging your head against the wall at Ferrari."
Leclerc and Ferrari not ready to win titles yet?
Ferrari and Charles Leclerc have the right ingredients to win titles, but they're seemingly not quite ready yet.