Ferrari F1 finances taken 'very sizeable hit'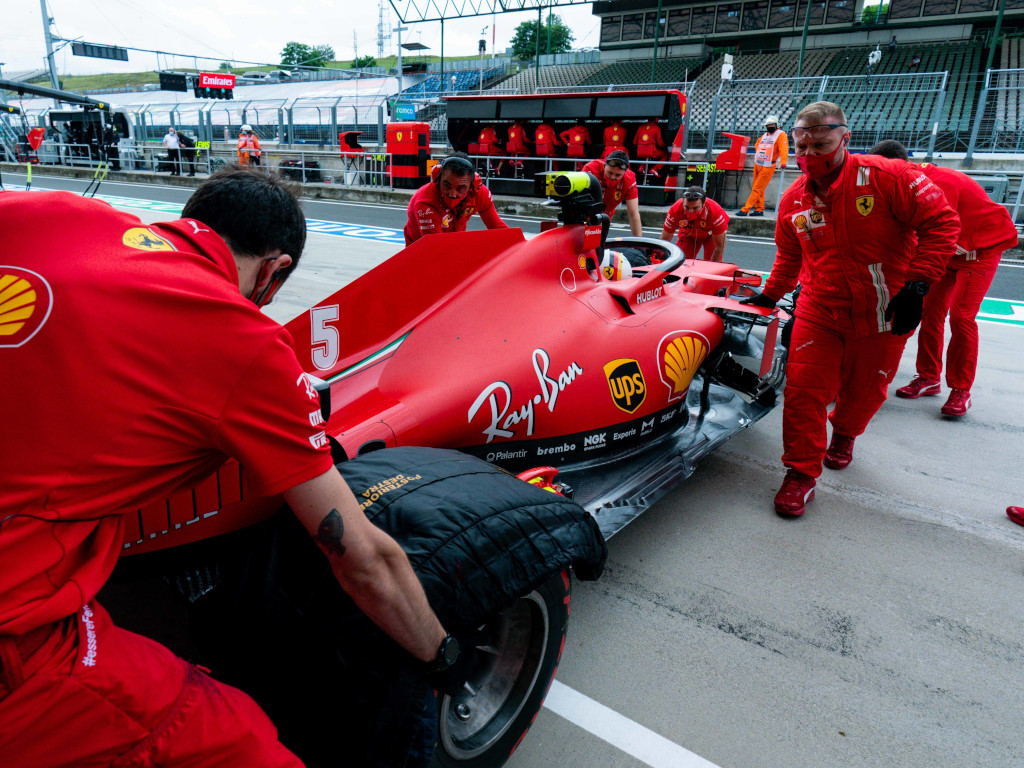 Ferrari CEO Louis Camilleri has confirmed that the Formula 1 team will suffer a drop in its revenues totaling "high tens of millions" this year.
Few have navigated their way through the pandemic without suffering financial loss, and Ferrari are no different with their figures making for grim reading.
The company have released their Q2 results which showed a net revenue loss of €413million for the organisation on a whole, down from €984m to €517m.
And the Formula 1 team has also taken a "very sizeable hit" due to the shortened season, since prize money is determined by the number of races on the calendar.
Sponsorship, commercial and brand revenues, which encompasses the Formula 1 team, dropped by 37% to €83m compared to €131m in 2019.
And it was left to Camilleri to reveal the impacts upon Ferrari's F1 team.
Speaking in an investor call, he said: "Formula One this year will be, in terms of the P&L [profit and loss], the biggest hit we face.
"Because of the reduction in the revenues we receive from the commercial rights holder, as well as reductions in sponsorships, given the reduction in races, so it's clearly in the high tens of millions, in terms of the hit.
"We'll see in terms of next year, it should be better, because hopefully, by next year, we'll be back to a full-race schedule, and we will get the necessary revenues in terms of sponsorship and from the commercial rights.
"So it's a bit difficult to compare 2020 to 2021. But definitely in 2020, it is a very sizeable hit as we had anticipated in early May."
Get your hands on the official Ferrari 2020 collection via the Formula 1 store
Ferrari have been underwhelming so far this season – although Charles Leclerc has scored two podiums, in reality Ferrari's pace is closer to midfield teams such as McLaren and Renault.
Chairman John Elkann has said the team likely won't be competitive again until 2022, and whilst Camilleri shares a similar view, he said the team would continue to strengthen their talent pool, with team principal Mattia Binotto remaining at the head of it.
"There's no denying that we're facing a very difficult season, with a car that lacks performance on several levels," he said.
"Our competitors, Mercedes, in particular, are incredibly strong and hats off to them. I can assure you that the team is working day and night to improve the car and that somehow addresses the cost impact.
"Although, we have to recognise that many elements have been frozen by the regulators, and the regulations that were put in place, given the economic uncertainty resulting from the Covid pandemic.
"I believe we have a very strong talent pool, which we will continue to strengthen, and I have every confidence in Mattia [Binotto] and his team going forward.
"As John Elkann said, it will take time, but the focus and determination to meet our ambitions remain intact."
Follow us on Twitter @Planet_F1 and like our Facebook page.