Despite handing three of its five F2 youngsters a Formula 1 run, Ferrari say it is "not" a shootout for a 2021 drive.
Formula 2 championship leader Mick Schumacher will be in action for Alfa Romeo at the Eifel Grand Prix, putting in the laps in first practice.
The German will be joined by British driver Callum Ilott who will test for Haas. Illot is second in the championship, 22 points behind his fellow Ferrari Academy driver.
They won't be the only Ferrari youngsters in action this season with Robert Shwartzman, fifth in the standings, making his FP1 debut at Abu Dhabi later this year.
Ferrari, though, insist their outings are by no means a shootout for a Formula 1 promotion.
"It's a good problem to have and that's the sort of thing we want to deal with," Ferrari's FDA chief and Sporting Director Laurent Mekies told Motorsportweek.com.
"The guys are doing a very good job, Mick and Callum have progressed significantly and they are solid leaders of the championship, Robert in his first year is pretty much playing with these guys straight away.
"It doesn't give us a headache, it gives us a lot of possibilities and options for the future, and that's exactly why we have the FDA for.
"We are not in a shootout mood, we are in a mood where let's find out to make sure they keep building.
"We have seen it with Charles [Leclerc] with many other exceptional drivers before him, it is about developing.
"The development certainly doesn't stop when you are at the door of Formula 1, it is only the second chapter which will also involve development so we need to make sure we support them in that development. It is with that in mind that we build our programme."
Get your hands on the official Ferrari 2020 collection via the Formula 1 store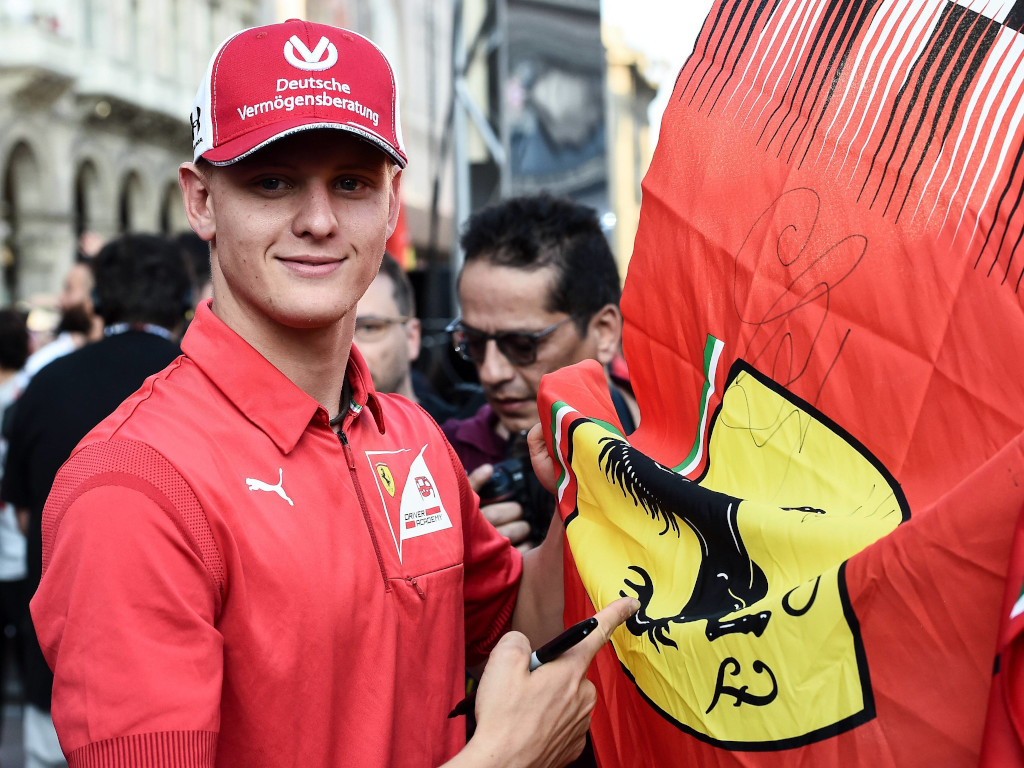 Schumacher is reportedly the first in line for a promotion.
The 21-year-old son of seven-time F1 World Champion Michael Schumacher has been linked to a move to Alfa Romeo where he would potentially partner Kimi Raikkonen.
Alfa Romeo team boss Frederic Vasseur says he is no rush to confirm the team's 2021 line up.
"No deadlines," he said.
"We'll be talking to Kimi over the next few weeks to see what the next step we might have together.
"We will have discussions with Ferrari and we will make a decision in the next months.
"Indeed, we have a lot of good drivers available, but first of all I have to discuss everything with the guys who are now in the team.
"Despite the difficult first half of the season, they did their job well, we had teamwork, which is very important for me."
Follow us on Twitter @Planet_F1 and like our Facebook page.