Declaring that Fernando Alonso lining up at this year's young driver test is "wrong", Ferrari have asked the FIA to allow Carlos Sainz to drive.
Sebastian Vettel also wouldn't mind testing for his 2021 team, Aston Martin.
Earlier this month the FIA changed the rules for this year's young driver test, announcing that any driver who had not competed in the 2020 F1 championship would drive.
That means Alonso, returning to the grid next season, can test for Renault.
It also means Alfa Romeo can run Robert Kubica and Red Bull, Sebastien Buemi.
The latter two, though, aren't courting controversy as neither will on next year's grid.
The FIA's decision to allow Alonso to drive has irked Renault's rivals.
"First, I think it's quite a bit of a mess," said Binotto. "Certainly, we were, as Ferrari conscious of the fact that Fernando is testing in Abu Dhabi.
"I really think it's wrong.
"We made that clear to the FIA at the time through the drivers' advisory committee. It's now up to the FIA to decide."
But with the FIA changing the rules for Alonso, Ferrari are jumping on the bandwagon and have asked if they can run 2021 driver Carlos Sainz.
Binotto added: "Having made their decision we have asked the FIA for permission for Carlos but we've had no feedback yet."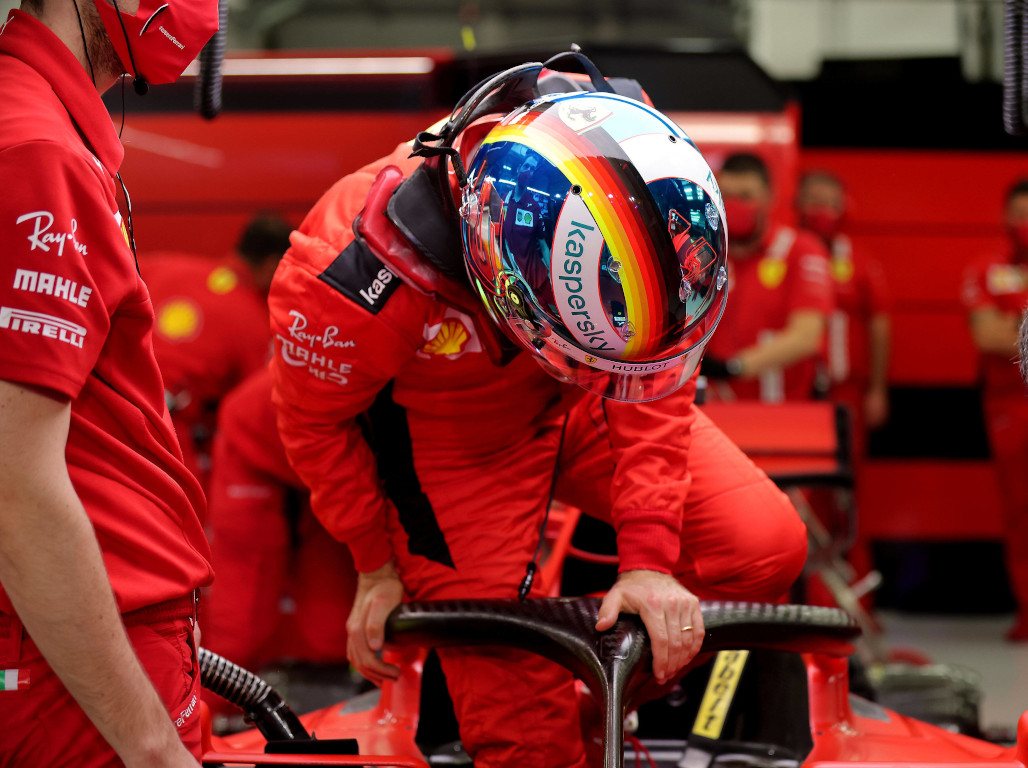 Get your hands on the official Ferrari 2020 collection via the Formula 1 store
Sainz isn't the only driver changing teams in the off-season.
Four-time World Champion Vettel is on his way to Aston Martin and he too would like an early run, acknowledging that it would be a big "help" for him.
"I am a little amazed at how the whole issue has come up now," said the German. "The teams had actually agreed, but apparently not.
"Now there are these special regulations for certain kinds of people.
"I don't know where we are today, but of course a test like that would help me."
Next years the teams have been limited to just three days of pre-season testing,
Follow us on Twitter @Planet_F1 and like our Facebook page.