Racing Point have revealed they are bamboozled by Ferrari's different performance level, relative to the opposition, depending on fuel loads.
After the Eifel Grand Prix at the Nurburgring, Charles Leclerc opened up about how much more competitive he was proving to be in qualifying, with a low fuel load, than in races when the tank was filled up.
"We have seen many times since the beginning of the year that with little fuel we manage to get the most out of the car in qualifying, but every time we put a lot of fuel in the car we struggle," said Leclerc.
Leclerc qualified fifth for the Tuscan Grand Prix at Mugello and fourth in the Eifel Grand Prix at the Nurburgring, but was unable to replicate that performance in race trim as he finished eighth and seventh respectively.
For Racing Point, it is a relevant matter as they have soared above Ferrari in the constructors' World Championship this season, currently sitting P3 to be three positions and 40 points ahead of the Scuderia.
Get your hands on the official Racing Point 2020 collection via the Formula 1 store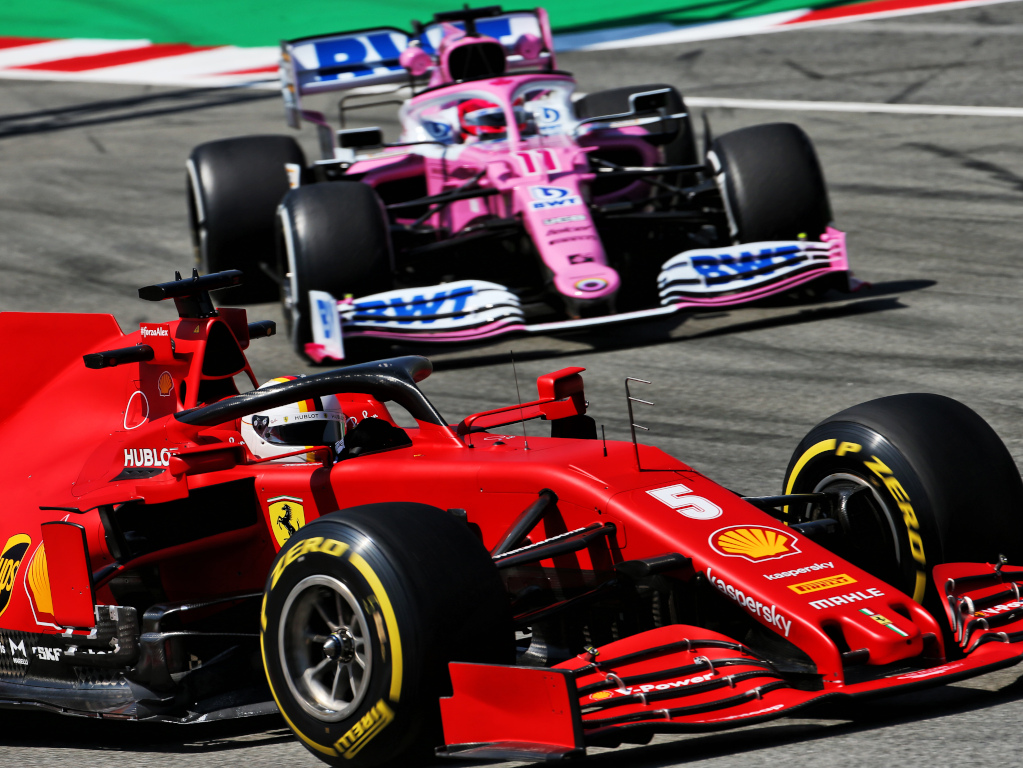 "There is definitely something to look at in the way that other teams seem to be able to find pace in qualifying on a Saturday afternoon that we don't seem to have," said Racing Point technical chief Andy Green, quoted by Motorsport Week.
"A good example of that is Ferrari. I don't know where they get their pace from on a Saturday afternoon. But come Sunday, they are a good half-second behind us, which is very strange.
"It's something we definitely are looking at and I think it's true. It will always be much closer on a Saturday afternoon anyway just because of the way things are. But we do seem to move forward on a Sunday."
Green added that Pirelli's notoriously capricious rubber is having an influence on his team's potential, but believes Racing Point are also "missing something else" in races that has not yet been unlocked.
"It's just the way you're using the tyres," he said. "I think that's where we focus on, that we are getting the best out of our tyres on Sundays and not abusing one end of the car or the other just to get good balance for a Saturday afternoon.
"If that balance isn't right there on a Saturday afternoon, we won't go chasing it at the expense of ruining our Sunday.
"I'm sure other teams do the same, but there seems to be a bit more than that. We are missing something else on a Sunday, which is something we'll look at."
Follow us on Twitter @Planet_F1 and like our Facebook page