Ferrari 'quite happy' with result of engine upgrade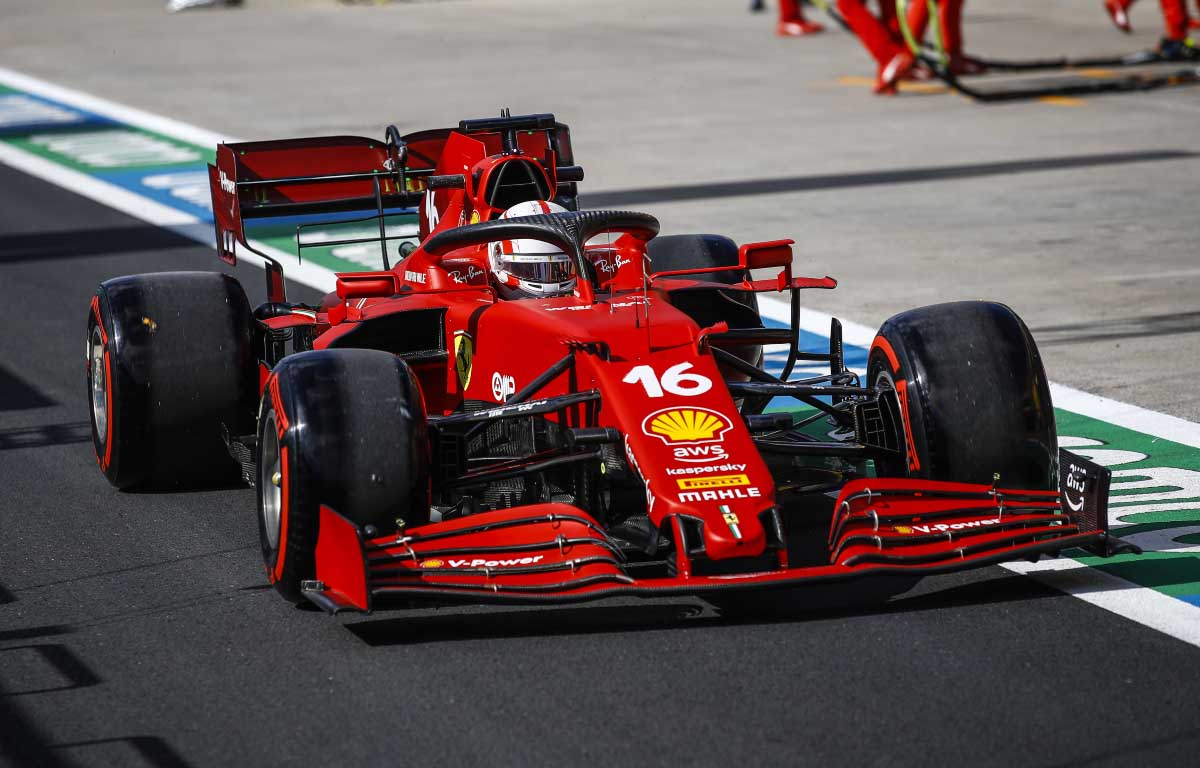 Ferrari have declared themselves "quite happy" with the results of the engine upgrade they introduced at the past two races.
Charles Leclerc was the first of the drivers to receive the enhanced power unit at the Russian Grand Prix, joined by Carlos Sainz in Turkey last time out.
Both consequently had to start from the back of the grid having incurred engine penalties when their upgraded power unit was first installed, but were able to make impressive progress through the field.
Leclerc's race at Sochi was spoiled when he stayed out too long on slick tyres in the rain shower towards the end of the race, but in Turkey he briefly looked to have a chance of winning entering the closing stages only to wind up fourth.
Sainz, meanwhile, was voted Driver of the Day at Istanbul Park after a series of overtaking moves on the way to finishing eighth.
In Ferrari's preview of the United States Grand Prix, their head of power unit, Enrico Gualteri, concurred with Leclerc's earlier comments that the data confirms the new version of the engine is an improvement on its predecessor.
#USGP Preview 😎🇺🇸#essereFerrari 🔴 pic.twitter.com/bvIO5Nc0WV

— Scuderia Ferrari (@ScuderiaFerrari) October 20, 2021
"So far, we are quite happy with the feedbacks we have had from the track," said Gualteri.
"It has been quite hard work and the credit really goes to all the people that worked on this project.
"We changed the technology, raising the level of voltage of the operating system of the energy storage close to double. Every single bit of the ERS system changed to be somehow suited to this new operating condition, and to get the most out of the level of efficiency.
"Energy storage was changed a lot, but keeping the same chemistry of the previous version. The electric motors had to change a lot.
"We had a lot of redesign and together with them, also the control electronics. It's quite a bit of an upgrade."
The engine work has also been undertaken with one eye on 2022, when teams are having to design all-new cars to comply with the revamped F1 technical regulations.
"When you bring to the track such an upgrade, you always try to prepare yourself the best and this is why it's so important for us to enable to anticipate by quite a [large] amount of races the introduction of the new system," added Gualteri.
"Running in different conditions on different tracks, it's really important for us to be sure that we will shape the car for 2022 accordingly.
"It's important to have brought a bit of performance with this upgrade, and also for the fight for third position [in the Constructors' Championship] which is still our target for this season."
Could Ferrari wrestle P3 away from McLaren in Austin?
Can Carlos Sainz and Charles Leclerc help Ferrari wrestle P3 away from McLaren?