Ferrari have 'homework to do' on US race pace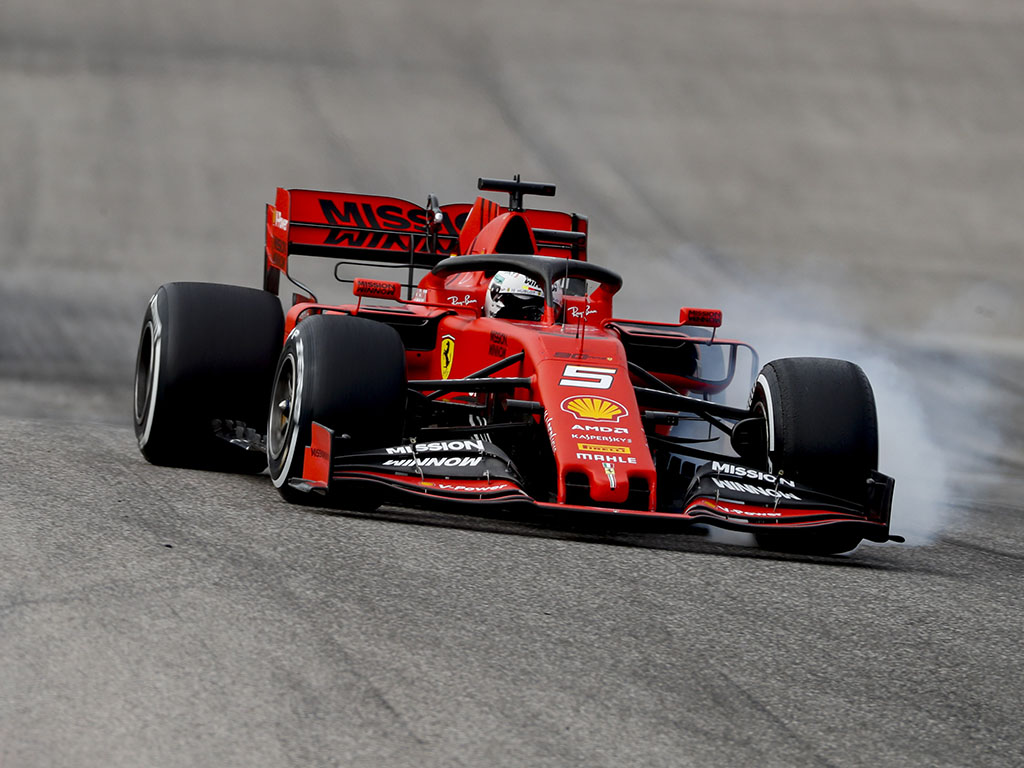 Sebastian Vettel has said that Ferrari need to do some "homework" on their race pace if they are to be successful at the United States Grand Prix.
While the FP2 times were slightly skewed by the fact that Lewis Hamilton's fastest time was aided by an inadvertent tow by Robert Kubica, Ferrari do appear to be the team to beat on one-lap pace in Austin, Texas.
However, the long run data paints a different picture for Sunday, with Ferrari trailing behind Mercedes and Red Bull according to lap time averages on the soft tyre.
"I think we started off well, the car felt quite good, but we struggled a little bit to improve it – we have to do so," Vettel said after FP2 on Friday.
"For one lap we should be there, thereabouts; race trim we have a little bit of homework to do.
"I'm quite confident we can improve the car, that's the most important and what we can focus on."
Those same concerns about race pace were also raised by Sebastian Vettel's team-mate, Charles Leclerc.
"I think [it was] a positive day, especially for quali pace I think we were strong," he said.
"FP1 I couldn't show the real potential, the lap time was deleted [due to track limits] and a few things like this, and we had a problem, but overall we had a positive day.
"The race run though is not as positive and Lewis seems very strong on that."
Follow all the action from the United States Grand Prix with the PlanetF1 live centre