Charles Leclerc warns Ferrari still have 'quite a bit in the locker' to unleash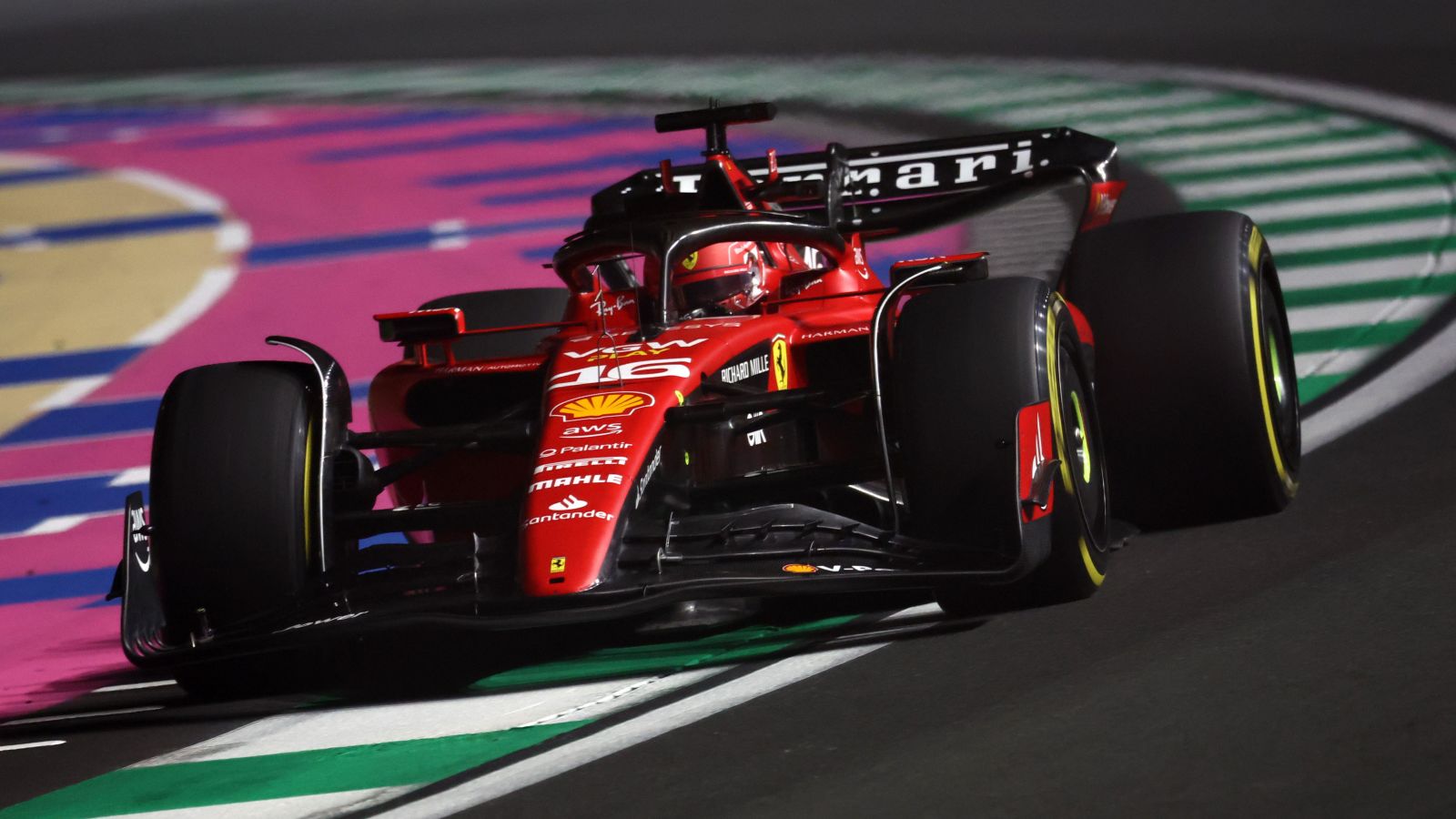 Ferrari looked alarmingly off the pace on Friday at the Saudi Arabian GP, but Charles Leclerc made sure to paint a far more positive picture.
It has not been the best of starts to F1 2023 for Ferrari, who lost what looked like a certain podium finish in Bahrain when Leclerc dropped out of the race with a power unit issue.
It turned out that the Control Electronics had gone bang on the SF-23, the second time that component had done so that weekend, and the need to take a third version for Saudi Arabia means Leclerc already has been hit with a 10-place grid penalty.
For a driver in Leclerc who has title ambitions, the early domination from Red Bull this season has certainly not been a welcome site, and worries grew for Ferrari when Leclerc ended Friday practice in Saudi Arabia down in P9, while team-mate Carlos Sainz was P10.
Leclerc though assures that it is not as bad as it looked, and he actually heads into qualifying Saturday feeling rather upbeat.
"I don't think we are that bad, honestly," he told reporters in Jeddah. "The feeling is pretty good, but very difficult to read into the performance because everybody's doing very different things with power, weight, etcetera – probably more different than other years.
"So it's a bit more difficult to read the Friday free practice sessions. But the feeling was quite okay and the race pace seems to be better than Bahrain, so that's positive.
"We have quite a bit in the locker – how much, let's see. I am sure Red Bull also have something still hidden so we'll see tomorrow. But I think it will be closer than what it is for now."
PlanetF1.com recommends
Helmut Marko tips Alpine to take the fight to Fernando Alonso in Jeddah
FP2: Max Verstappen on top but forced to battle gearbox issues
James Vowles predicts tracks Mercedes will be 'mighty' at in 2023
As for Sainz, while he still understandably sees Red Bull as the "clear favourites", he also expects to be closer to that ultimate pace than he was in Bahrain, having concurred with Leclerc that Ferrari are yet to show their "true pace" in Jeddah.
"I personally feel a bit closer than in Bahrain," he affirmed. "Obviously, engine modes and the position today doesn't reflect our true pace.
"In the long runs, we definitely look a bit more competitive, so I'm more positive going into the weekend.
"Yes… obviously Red Bull are clear favourites, but in terms of pace and overall feeling, I feel a bit closer; it's just not [clear] if it's enough to be in the podium or to battle the top; we will see on Saturday."