Ferrari: Ideas still flowing even if the cap limits the upgrades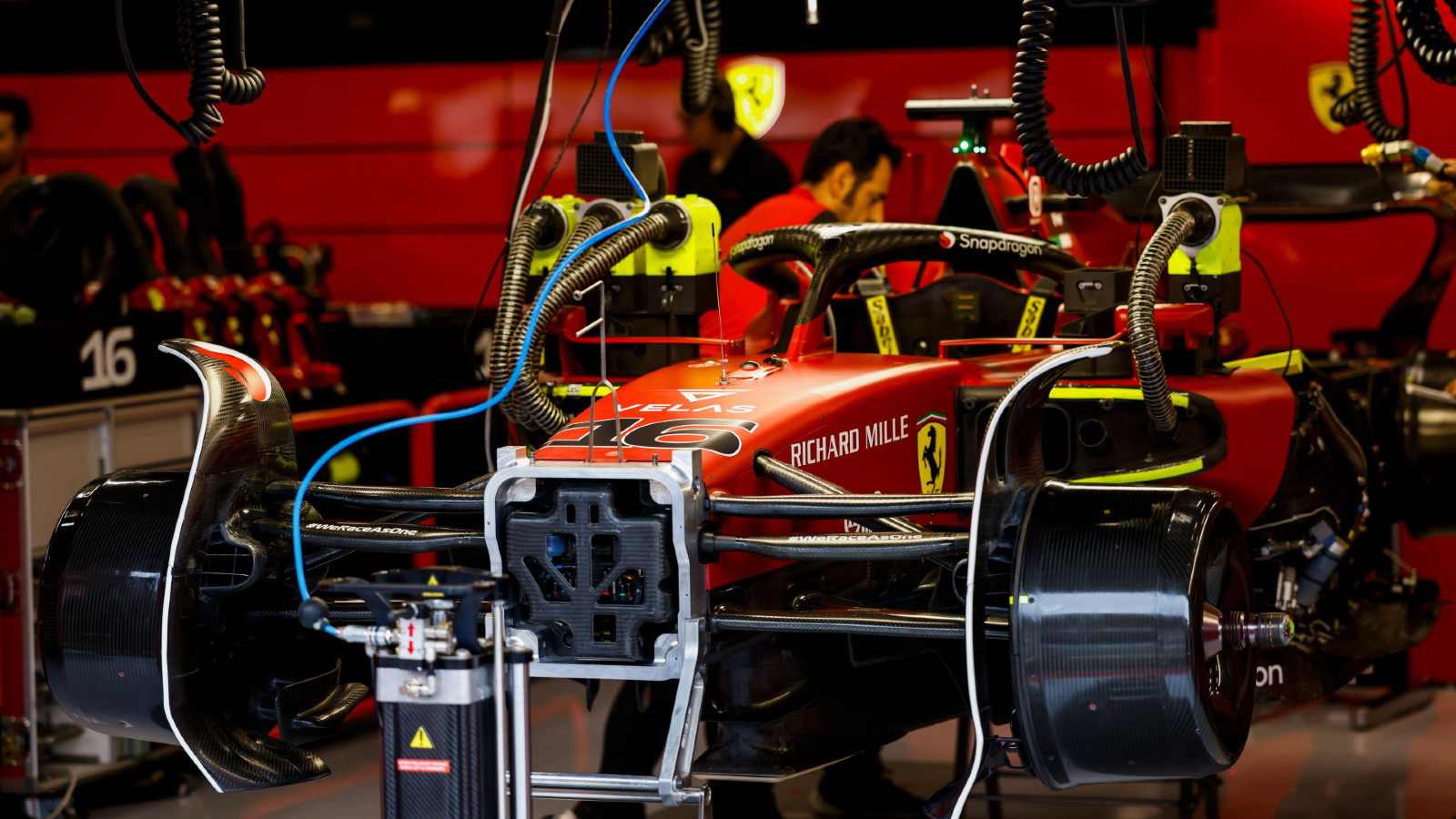 Formula 1's cost cap limits what the teams are able to bring to the track but Jock Clear says the ideas are still flowing back at the factory.
Last season Formula 1 introduced a budget cap, the teams limited to $145 million with that dropping by $5m this season.
It has forced the teams to change their way of working, no longer able to throw upgrades at their cars and see what sticks.
Instead they've had to weigh up each potential upgrade carefully to establish if it is worth the money.

Some teams, such as Aston Martin, Williams and Haas, have gone with big upgrades in one weekend while others, such as Alpine, have gone about it in small steps.
For Ferrari and Red Bull, it has been an interesting game of cat and mouse with the Scuderia largely sticking to their concept while Red Bull took a more aggressive approach.
It has Mattia Binotto smiling early on in the championship as he declared the budget cap "will snap at some stage" for Red Bull.
However, it seems it may have hit that point for both, neither team bringing any significant upgrades in the past two races.
Clear, Ferrari's senior performance engineer, says that doesn't mean they aren't thinking them up back at the factory.
"The state of play of the championship obviously has an impact on whether you push through more developments here," he told Motorsport.com.
"And obviously towards the end of the year, you're pretty much knowing where your ceiling is on what you can spend, because your year is capped.
"Inevitably, you're going to have to make some decisions based on the state of play at the moment. And of course, you never stop developing.
"Whether you choose to spend it on packages that come to the circuit or not, the actual brain power doesn't really cost a great deal.
"There's very intelligent people at all of the teams coming up with ideas.
"So even if you're not bringing them to the circuit, they are going to manifest probably beginning of next season.
"Again, you choose when you bring them.
"The cost cap certainly hasn't put a cap on people bringing up great ideas. Back at the factory, that's always happening and that's quite exciting."
1996 World Champion Damon Hill recently warned that any team catch napping with updating their cars could pay a heavy price.
"If you stand still, for a second in Formula 1, in this sport you are going to be swamped," said the 1996 World Champion on the latest F1 Nation podcast.
"You are literally going to sink into quicksand."
With six races remaining Ferrari are second in the Constructors' Championship on 406 points, 139 behind Red Bull.
Read more: 'Ferrari need to take stand, Charles Leclerc in sheer pace is the lead guy'