Ferrari has been criticised for stating their intention to appeal the FIA's verdict on the hotly-debated RP20 car.
After a lengthy investigation into Racing Point's RP20 car, the team were deducted 15 points and fined 400,000 Euros as their rear brake ducts were deemed to be illegal. However, the part itself was not illegal from a technical perspective, but the manner in which they were created was – meaning Racing Point were in breach of the Sporting Regulations.
Renault, Williams, McLaren and Ferrari are intending to appeal the decision as they do not think the punishment was harsh enough. Racing Point are also appealing as they still feel they have done absolutely nothing wrong and want to clear their name.
But Ferrari's involvement in particular has been criticised in some quarters because the spotlight was very much on them when the legality of their power unit was investigated towards the end of the 2019 campaign.
The correlation between the FIA issuing Technical Directives and a drop in Ferrari's engine performance is a pretty strong one, but the results of the investigation are still a mystery as the FIA and Ferrari came to a 'private agreement' over the matter.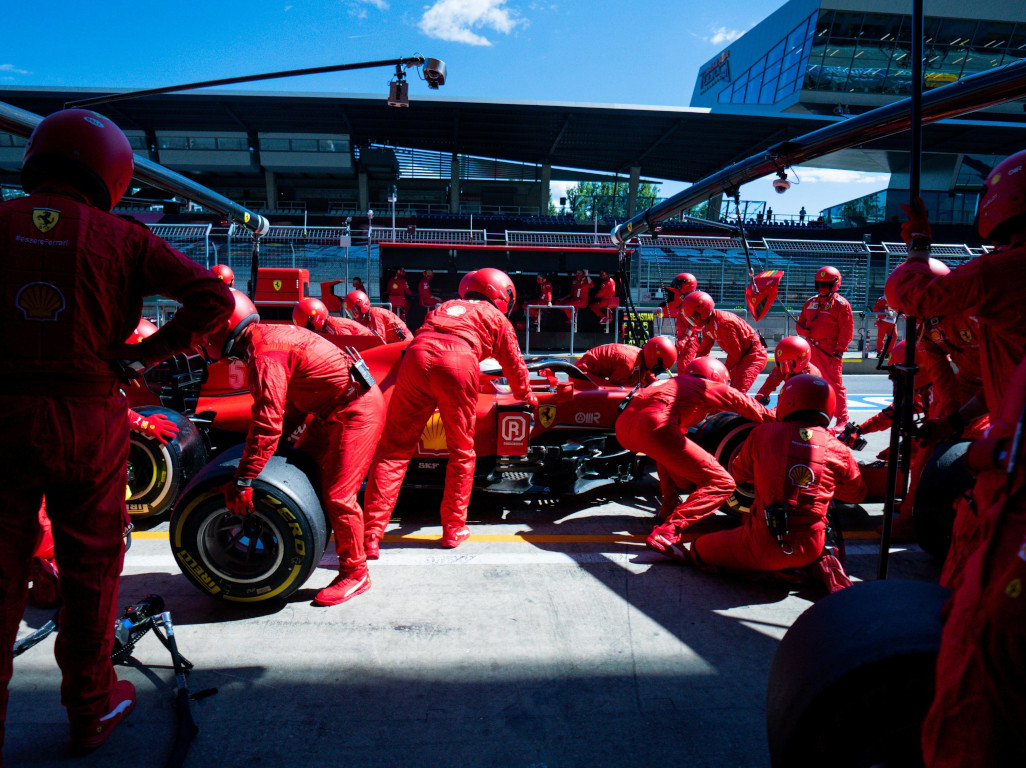 For them to getting involved in a legality issue has been labelled as "downright scandalous" by Ziggo Sports presenter Olav Mol.
"I can understand Renault [appealing] because they started the protest," he is quoted by grandpx.news as having said during broadcast at the 70th Anniversary Grand Prix.
"That Ferrari would interfere, I find that downright scandalous.
"Ferrari got caught with something on their engine last year, then they made that secret deal with the FIA that no one knows anything about.
"This [Racing Point] story is 14 pages of text that is out in the open. And then Ferrari suddenly gets involved when they did something really wrong last year?"
Ferrari boss Mattia Binotto has said the Scuderia are getting involved as they want further answers and clarification on entire concept of copying rather than just relating specifically to the brake ducts.
"We sent a letter to the FIA, we really argued the entire process and entire concept," Binotto told reporters at Silverstone.
"We believe the regulations are clear enough. We believe that there may be a breach of regulations in what is that process but probably at the moment, looking ahead and looking forward, it's something on which we need to clarify.
"I don't think that the [RP20] verdict is sufficient because again it's only relative, eventually, to the brake ducts but not the entire concept so I think at the moment it's only the tip of the iceberg. There is much to discuss further."
Follow us on Twitter @Planet_F1, like our Facebook page and join us on Instagram!