Ferrari poised to make Lewis Hamilton mega offer for F1 2024 drive – report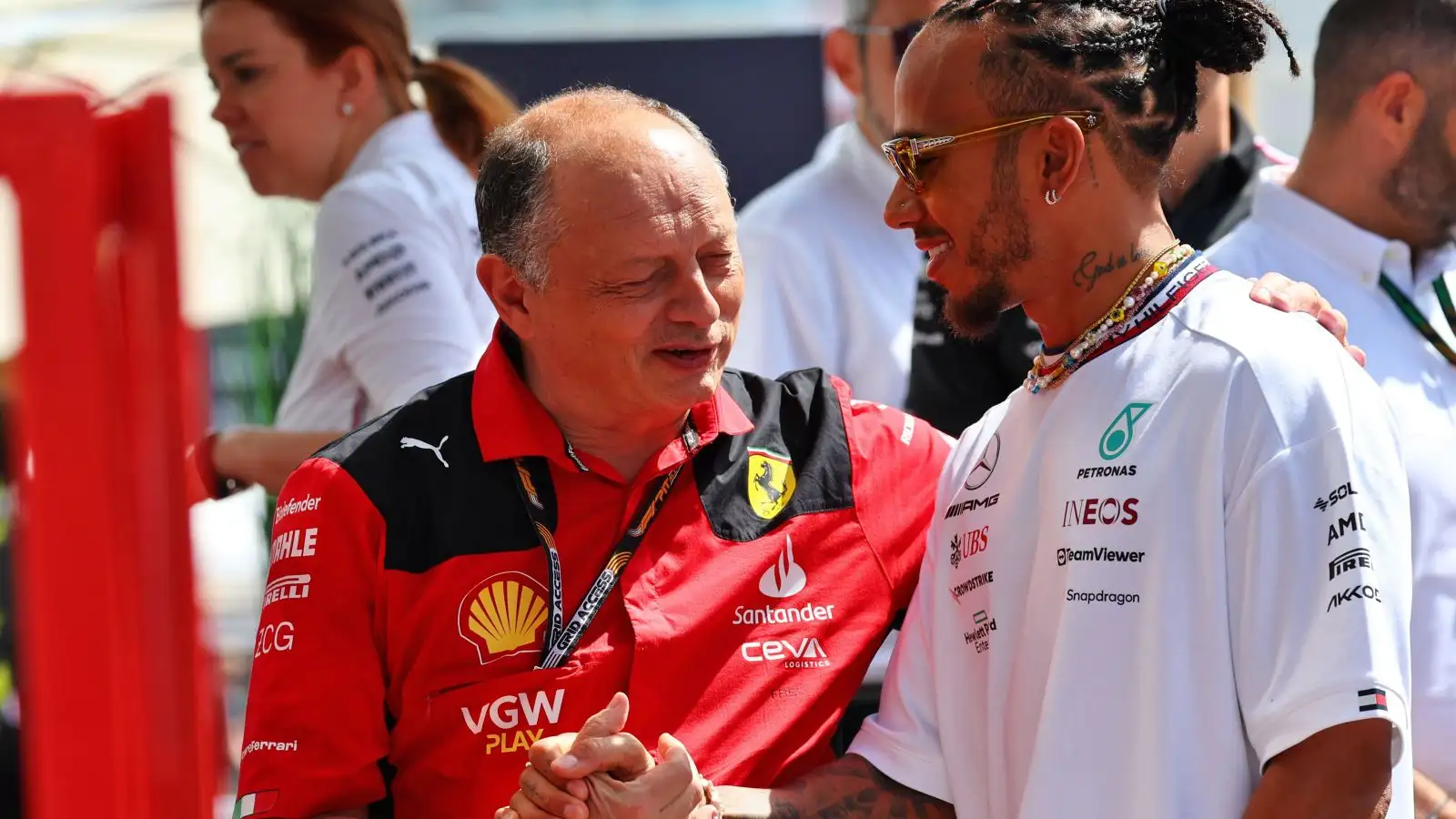 Ferrari are reportedly preparing a move to lure Lewis Hamilton to the team for F1 2024 in a mega-money deal, with president John Elkann already in "close contact".
Hamilton is into the final year of his deal with the Mercedes team, with whom he has won six World Championship titles since joining them back in 2013.
But F1 2023 marks the second season in a row where Mercedes are struggling to provide title-worthy machinery, and although Hamilton has verbally affirmed his continued commitment to the cause, he is yet to sign on the dotted line.
Currently sitting on seven World title successes, Hamilton is laser-focused on capturing the eighth which would set him apart from Michael Schumacher.
And could he achieve that ultimate goal with the team where Schumacher became an icon?
Mail Sport understands that Ferrari are preparing to offer Hamilton a contract worth in the region of £40 million to tempt him into swapping Brackley for Maranello, with Ferrari's president Elkann leading the charge in pursuit of the Brit.
The report adds that if Hamilton signs, then as per sources in both the UK and Italy, Ferrari would look to place Hamilton alongside Charles Leclerc, which would leave Carlos Sainz, who has recently quashed reports linking him with the Audi project, needing to look for a new home.
The other option on the table is a swap deal which would see Leclerc take Hamilton's place at Mercedes, though it is stated that Mercedes are more than prepared to flex their muscles financially in equal measure to Ferrari to keep Hamilton around.
PlanetF1.com recommends
Lewis Hamilton and Max Verstappen dream team? Dutch pundit wants them to unite
Toto Wolff reveals 'super awkward' element of Lewis Hamilton contract talks
Are Ferrari a stronger bet for Lewis Hamilton?
Despite the recent challenging times for Mercedes, there has been zero weakening in the relationship between Hamilton and his team, which he has made clear throughout all this chatter on his future.
We do know though that Hamilton will make the tough calls if he feels he must, like when he shockingly left McLaren behind to join Mercedes, and the way that move worked out could give him confidence that another final roll of the dice could bring the rewards once again.
But, if he were to choose Ferrari, does that really put him in a better position to win title number eight?
While neither Ferrari nor Mercedes are a threat to Red Bull right now, there is little to suggest that Ferrari would emerge first over Mercedes as Red Bull's next challenger, the Scuderia continuing to grapple with tyre management issues which are leaving them hamstrung on race days.
Leclerc is being starved of the title challenges which he craves, so if anything, it feels like Mercedes would be an ideal way out for him, the Monegasque driver having also be linked with the prospect of making that switch.
Hamilton moving to Ferrari then would resemble a change of scenery at best, certainly not a better platform for his pursuit of number eight, but if he is as committed and happy at Mercedes as he says, then it is hard to see why Hamilton would make such a move.