Ferrari staying 'loyal' to design concept, but 2023 car will be 'faster and more reliable'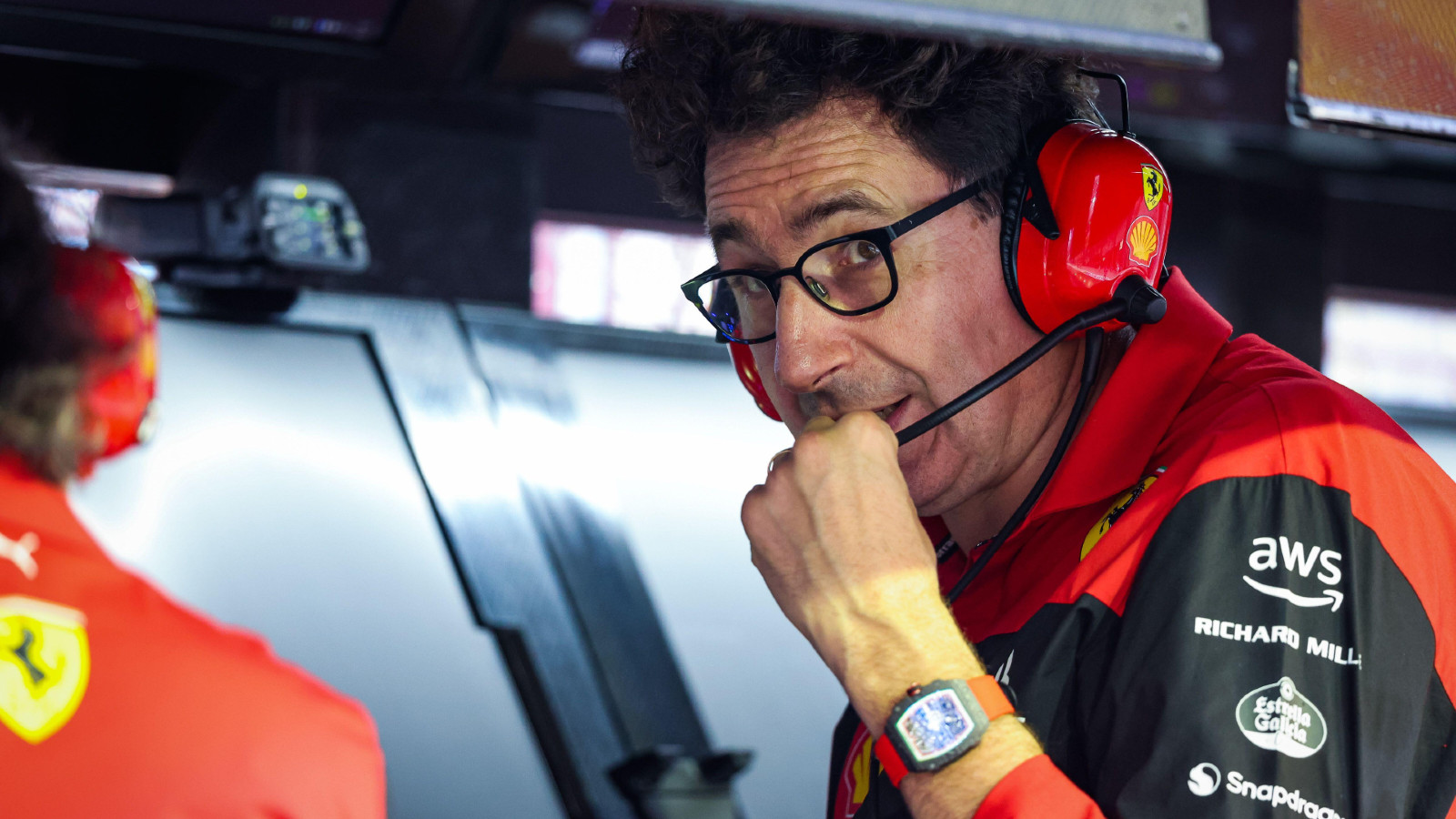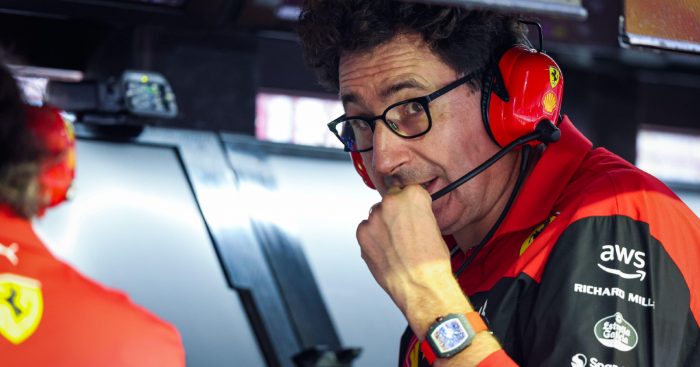 Ferrari's 2023 car, project name '675', will "stay loyal" to the F1-75's concept but it will "faster and more reliable" says out-going team boss Mattia Binotto.
Ferrari hit the ground running at the start of Formula 1's ground effect aerodynamic era, the F1-75 sporting a different sidepod look to its rivals. Winning two of the opening three races, Bahrain and Australia, the design approach was deemed a success.
However, as the season progressed the F1-75 began to lose ground to Red Bull's RB18, Ferrari falling short in the development war with even Mercedes closing the gap in the latter part of the championship.
With just two additional wins, Silverstone and Austria, Ferrari finished the season runner-up in both championships.
"We have to focus on making the car faster and more reliable," Binotto said in Abu Dhabi as per Formu1a.uno.
"These are the keys to fight at the top for the entire season."
The team boss, who will leave Ferrari at the end of the year having tendered his resignation post season, revealed the Scuderia will stay true to 2022's design concept, adamant they won't follow Red Bull or anyone else's sidepod philosophy.
"We won't copy anyone," he said. "The F1-75 is a great starting point. We will stay loyal to our concept, and try to improve performance in every area."
A 'definitive fix' for Ferrari's PU reliability issues
Ferrari, it has been said, can also look forward to a more reliable engine next season, one that will allow them to run it at full power.
While it was initially thought a large part of Ferrari's late-season failure to win a race was down to TD39, the FIA's Technical Directive introduced mid-season to curb porpoising and limit the amount a car's floor could flex, Italian journalist Leo Turrini proclaimed it was the engine.
"It is no longer a mystery that the Maranello power unit has never run at the maximum power level. We are probably talking about 25/30 hp [horsepower], or 6/7 tenths [per lap]," he said.
Speaking about the power unit's "precarious reliability", he explained Ferrari had taken the hit in order to get it right in a "significant way for next year".
Formu1a.uno supports this claim, saying instead of putting forward a quick fix in 2022, Ferrari engine chief Enrico Gualtieri and his team "concentrated on producing new parts aimed at a definitive fix to these issues come the new season".
Confidence to go with that 'faster and more reliable' car
Although the 2022 season was a vast improvement on Ferrari's previous two years, win-less in 2020 and again in 2021, it wasn't enough to save Binotto's job.
Putting up a flag outside their Maranello headquarters as early as race one, the Australian Grand Prix, and following that up with another two races later, Bahrain, Ferrari and their tifosi began to believe a first World title since 2007 could be on the cards.
But it was not to be. Reliability gremlins, strategy blunders, a wrong step with a floor upgrade, TD39, running out of money under the budget cap, and having to turn down their engine all meant runner-up. First loser.
Binotto paid the biggest price, his resignation handed in for president John Elkann could fire him. Former Ferrari team boss Stefano Domenicali summed it up when he said second is "not enough" when you are Ferrari.
The team boss, whoever he may be, faces a tough task revitalising the team after their hard knocks this past season dented confidence. Damon Hill said after qualifying for the Sao Paulo Grand Prix, a Q3 where the Scuderia sent Charles Leclerc out on intermediate tyres on a dry track, they must be thinking 'what are we going to do wrong today'.
So along with that "faster and more reliable" car that Binotto speaks of, installing confidence within the team is perhaps job number one, and the biggest one of all, if Ferrari hope to challenge for the 2023 titles.
Read more: Mattia Binotto 'held on' to Ferrari job longer than Toto Wolff expected